There is a new statue in town. The 18 foot high, 3000 lb figure is a greenish trumpet player with his dog listening attentively at his side.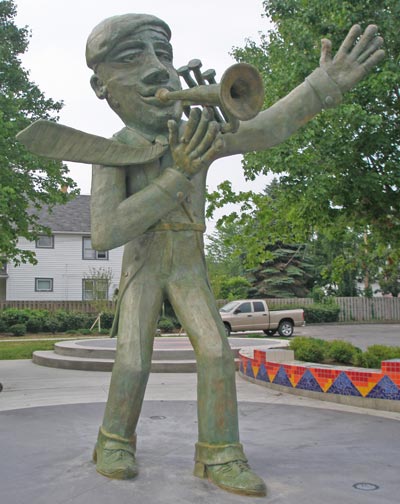 The statue is part of a new $400,000 plaza at the corner of East 118th and Buckeye in Cleveland. It was funded by various public, private and foundation organizations. The jazz motif is to honor the annual Jazz and Blues festival on Buckeye.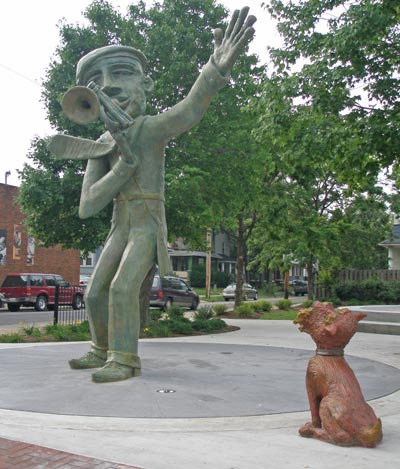 You can see the scale of the statue by comparing to the cars in the background. It is very impressive. The sculpture artist is James Simon of Pittsburgh. The tile seating was done by artist Angelica Poza, who did the well-known "peanut painting" that could be seen for years on the Peterson Nut building across the street from what is now Progressive Field.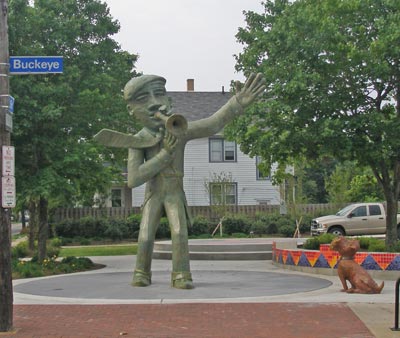 This particular corner had been a problem area with drug and gang activity. Now with people playing chess on the tile chess boards and enjoying the public art, the corner should be safer and more available to the community.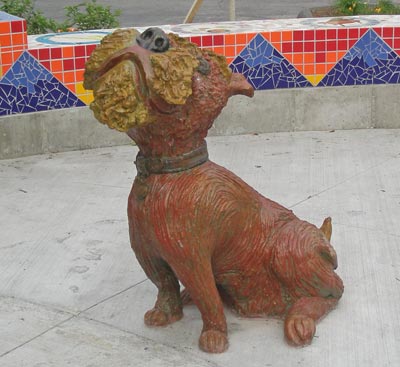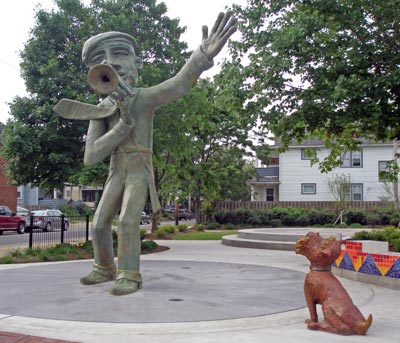 It's a great addition to the neighborhood. When you visit, remember that while Buckeye turns into Shaker, you will need to take East 116th from Shaker to the continuation of Buckeye and then up to East 118th. You can't miss it!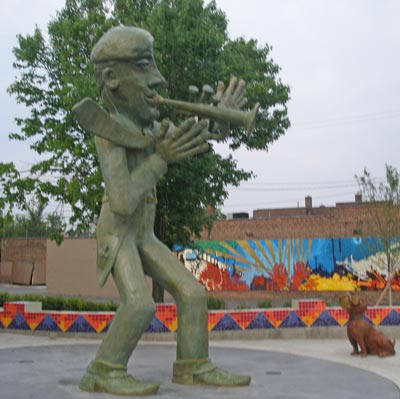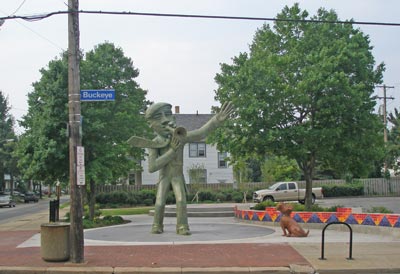 ---
Back to Top
Back to Cleveland African-Americans