Vigil for Turkish and Syrian earthquake victims
Syrian Cultural Garden, Cleveland
February 10, 2023
On February 6, 2023, an earthquake struck southern and central Turkey, and northern and western Syria. It had a magnitude of at least Mw 7.8 which caused widespread damage and tens of thousands of fatalities. It was the deadliest and strongest earthquake in Turkey since the 1939 Erzincan earthquake,of the same magnitude. It was also the deadliest earthquake to have affected Syria since the 1822 Aleppo earthquake, one of the strongest earthquakes ever recorded in the Levant, and the deadliest earthquake worldwide since the 2010 Haiti earthquake.

It was felt and caused structural damage as far as Israel, Lebanon, Cyprus, and the Black Sea coast of Turkey. The earthquake had more than 1,000 aftershocks, including an unusually powerful Mw7.7 nine hours after the mainshock.

As of February 11, more than 29,000 deaths had been reported; 24,000 in Turkey and 5,000 in Syria. It is a tragedy of immense proportion.

Members of the Turkish and Syrian communities in Cleveland Ohio gathered with family, friends and supporters in the Syrian Cultural Garden on MLK Blvd. on the evening of Friday February 10, 2023. Leena Zahra from the Syrian community and Mehmet Gencer from the Turkish community spoke at a prayer vigil lit by candles.

One young lady holding a picture of her best friend who was killed in the earthquake told how her friends and family back in Syria were reporting that dozens of family members had been killed.

The crowd learned of suggested places to donate funds and foods such as:

Many members of Cleveland's international communities were on hand to show support including from Lebanon, China, Lithuania, Ireland, Vietnam, Poland, Croatia and more.

It was dark and there was no microphone so it's not the best quality but here are some video clips of the event.





***
Want to learn about ethnic and cultural events like theis? Sign up for the free eNews and every Tuesday evening you will receive a free e-mail listing the next week's events. It's easy and free.

Fill out the form for the free weekly eNews.
***
---
Here are some images from the candlelight vigil.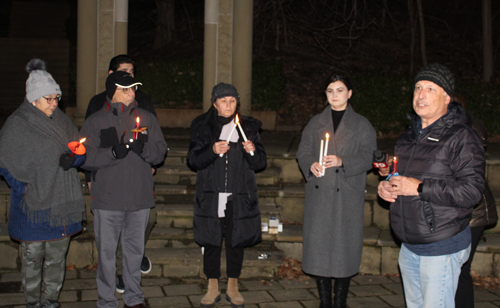 Mehmet Gencer and Leena Zahra (right) speaking


---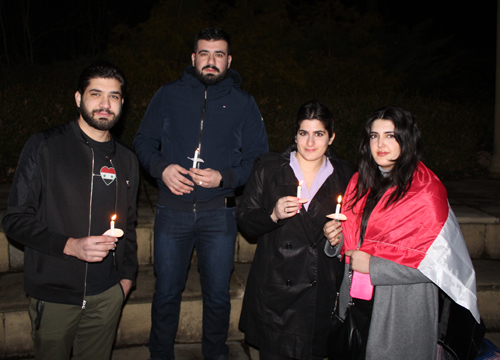 ---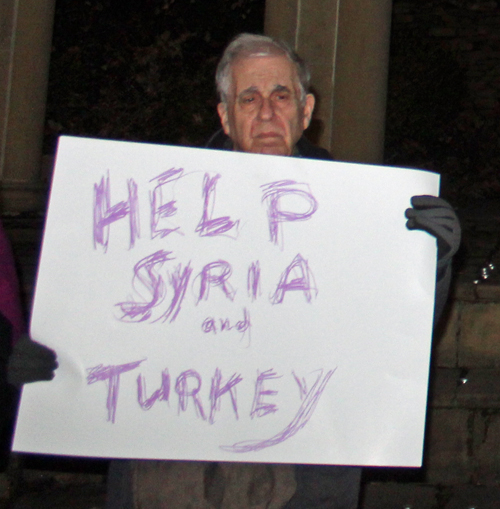 Joe Meissner


---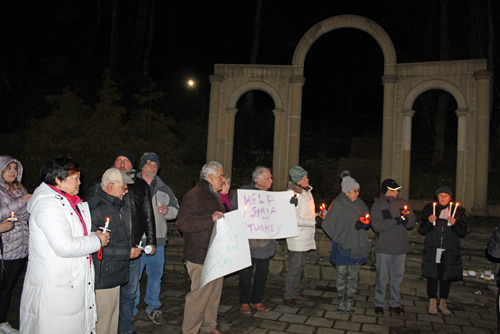 ---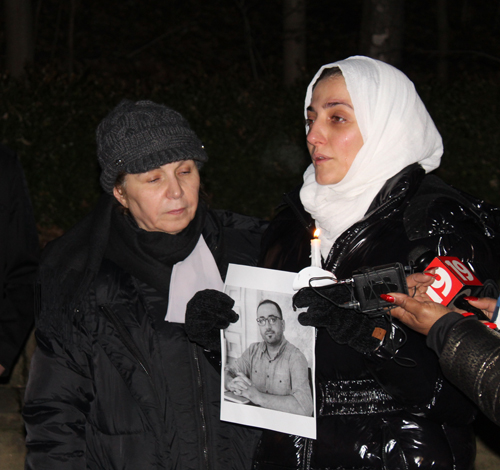 Telling the story of a lost loved one


---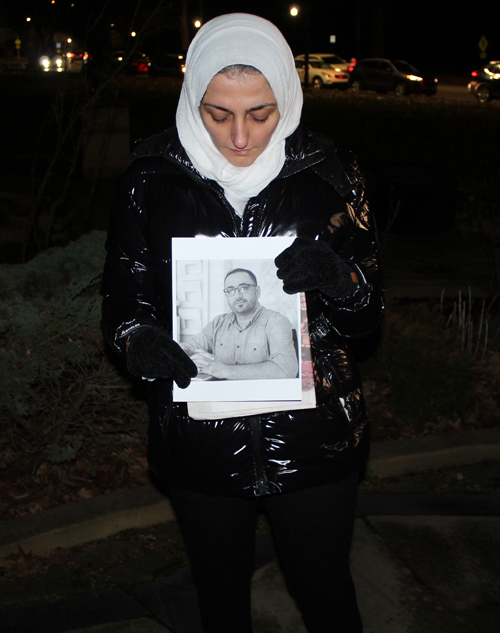 ---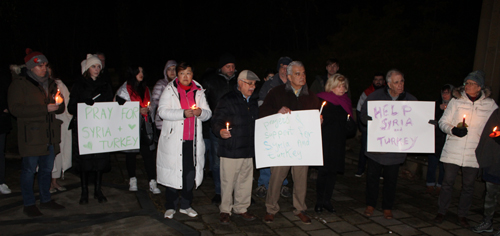 ---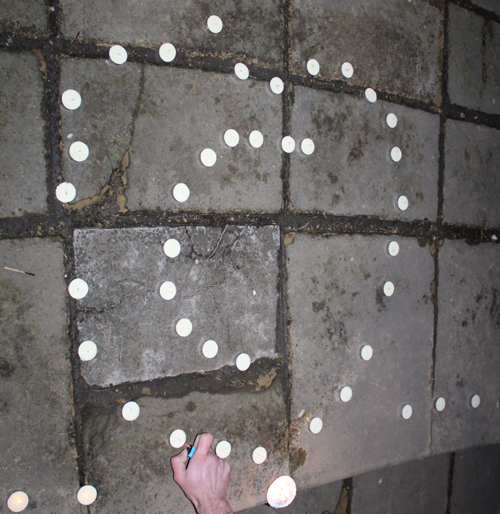 Moon in heart in candles


---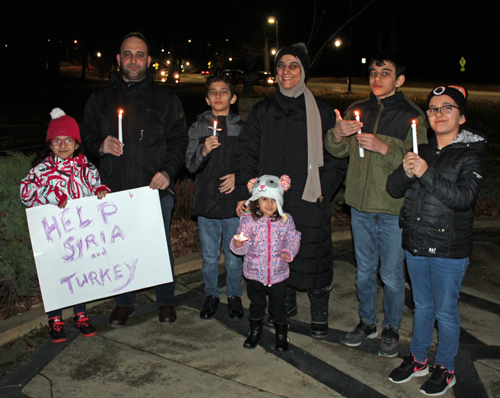 Syrian family


---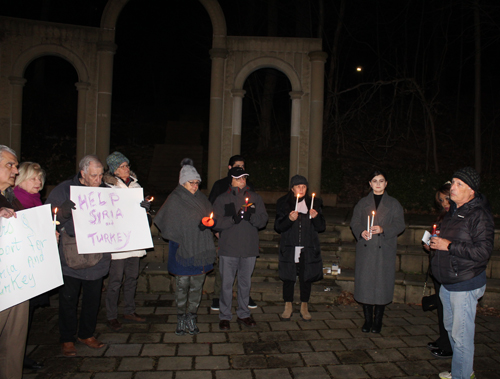 ---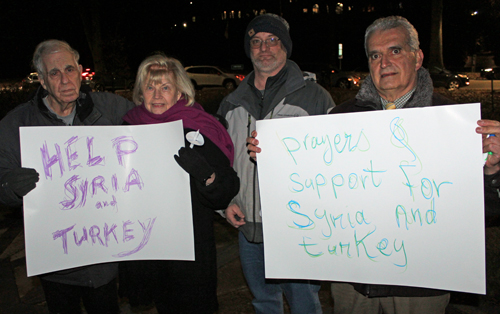 International supporters at vigil


---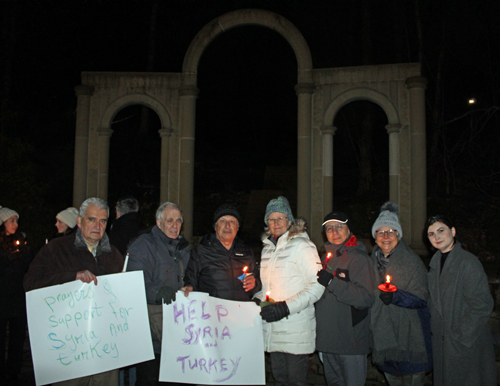 Top of Page
Back to Syrians in Cleveland
Back to Turkish in Cleveland
Back to ClevelandPeople.Com Community and Special Events