Stephanie A. Urchick
Rotary International President-Elect
The Union Club, Cleveland
August 17, 2023
The Rotary Club of Cleveland welcomed Stephanie A. Urchick, Rotary International President-Elect to Cleveland. Among her activities was a meeting and presentation at the historic Union Club in Cleveland.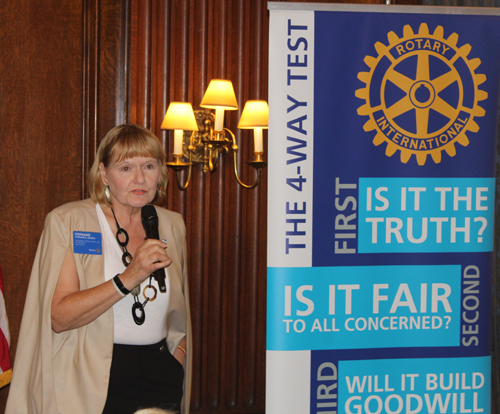 Stephanie A. Urchick at the Union Club in Cleveland


Stephanie A. Urchick of the Rotary Club of McMurray, Pennsylvania will serve as President of Rotary International for 2024-25. This will make her only the second woman to hold that position. Urchick holds a doctorate in leadership studies from Indiana University of Pennsylvania.

A Rotary member since 1991, Urchick has traveled to Vietnam to help build a primary school and to the Dominican Republic to install water filters. She studies several Slavic languages, has mentored new Rotarians in Ukraine, and coordinated a Rotary Foundation grant project in Poland.

Urchick has served Rotary in many roles, including as a director, Foundation trustee, and chair of the RI Strategic Planning Committee and the Foundation's Centennial Celebration Committee. She also formerly served on the Election Review Committee and the Operations Review Committee. She is a Rotary Foundation Major Donor and a member of the Bequest Society. See more about Stephanie Urchick.

Rotary Club of Cleveland President Jessica Hanes ran the meeting.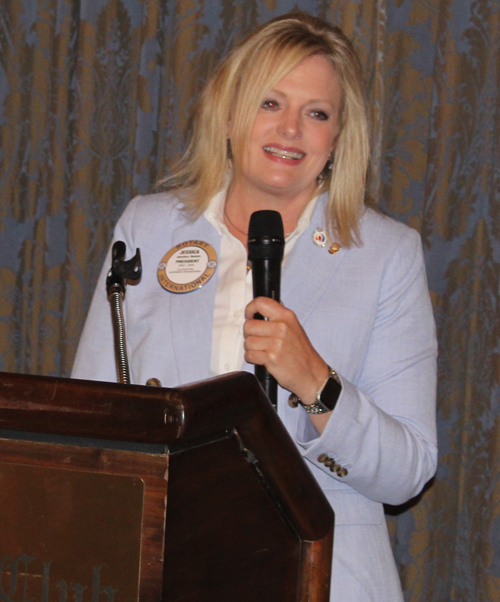 Jessica Hanes



Past Rotary International Director Mike Johns made some remarks and told a story about Stephanie.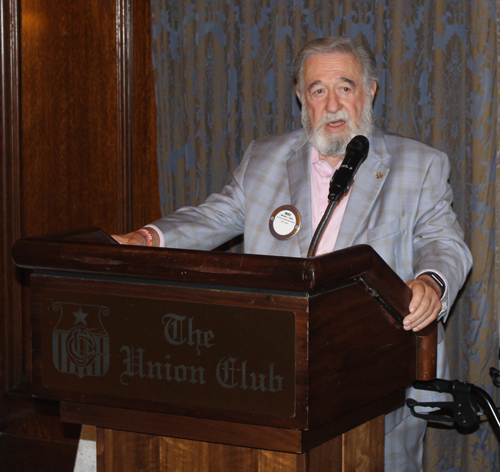 Mike Johns



Stephanie A. Urchick was introduced by Past District Governor Beverly A. Ghent-Skrzynski Aide to the President-Elect during her visit to RI District 6630 Northeast Ohio USA.

Beverly A. Ghent-Skrzynski



Dr. Wael Khoury, President of the Cleveland Cultural Gardens Federation, presented Stephanie with a few gifts to remind her of the Gardens. Earlier in the day, Stephanie and Beverly and David Skrzynski toured the Cleveland Cultural Gardens with Dan Hanson.

See some photos from the Cultural Gardens tour that morning.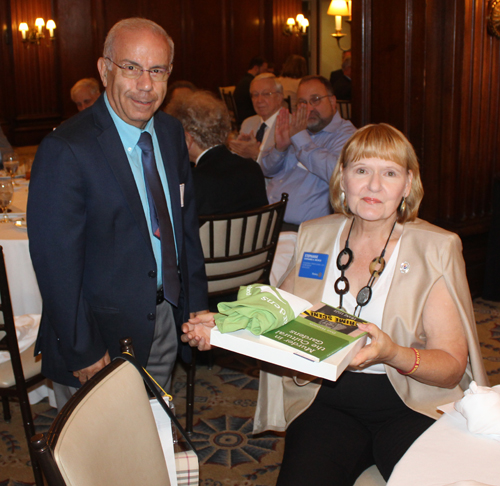 Dr. Wael Khoury and Stephanie Urchick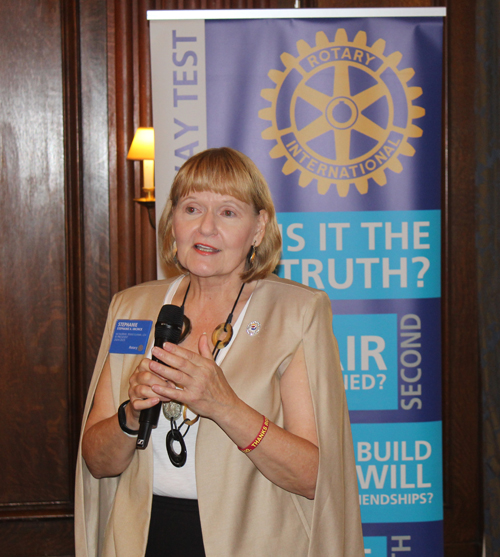 Stephanie A. Urchick speaking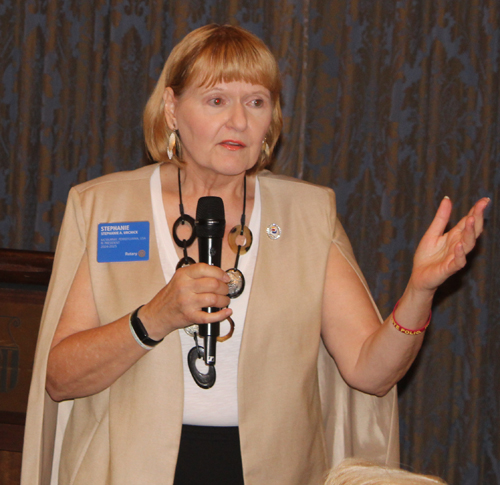 Watch a video of the presentation.

After the keynote address, Ingrida Bublys presented Stephanie with a proclamation from Cleveland Mayor Justin Bibb.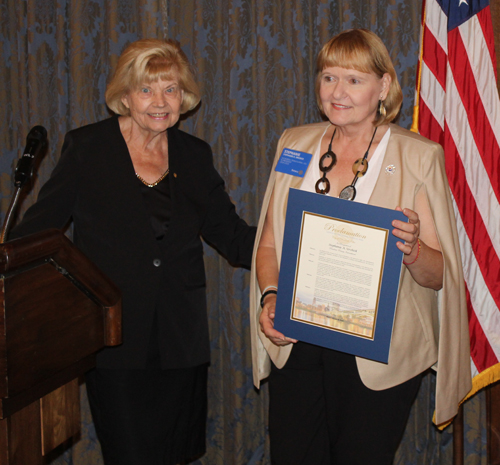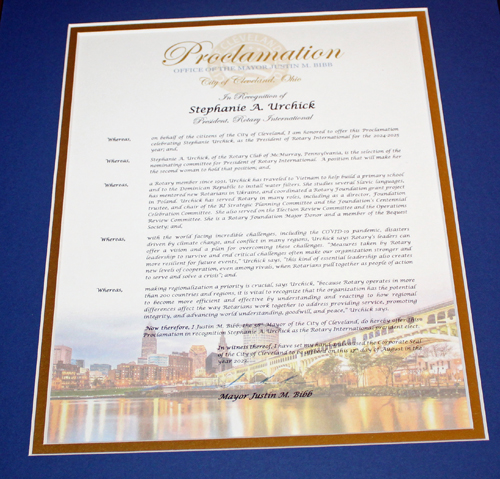 She was also given other gifts and flowers from the Cleveland Rotary.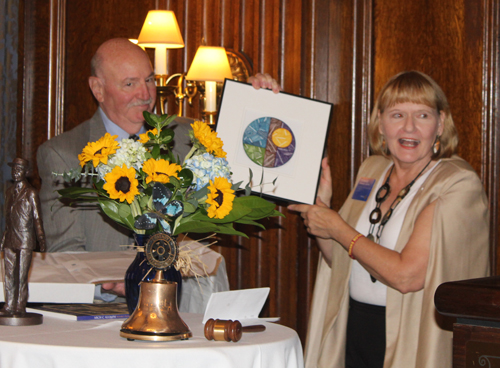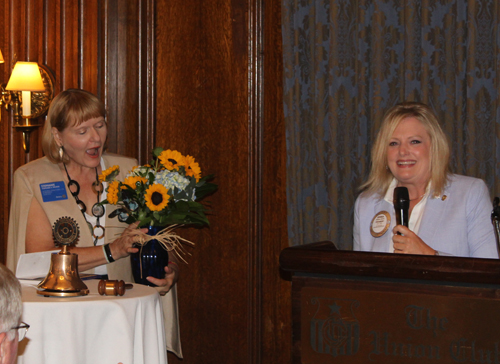 Here are some pictures from the meeting of Rotarians and members of Cleveland's international communities.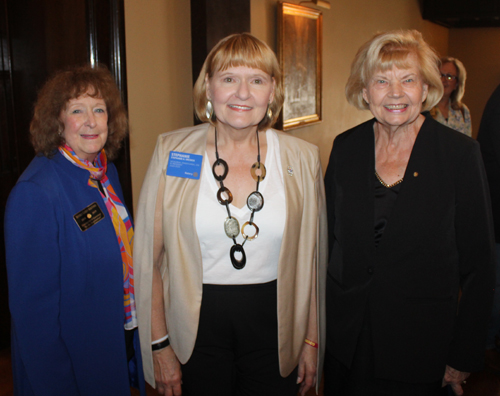 ---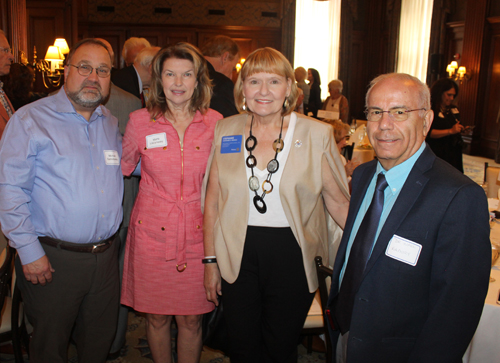 ---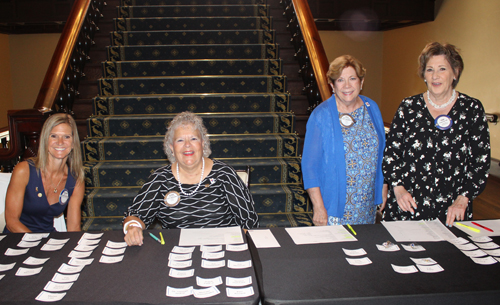 ---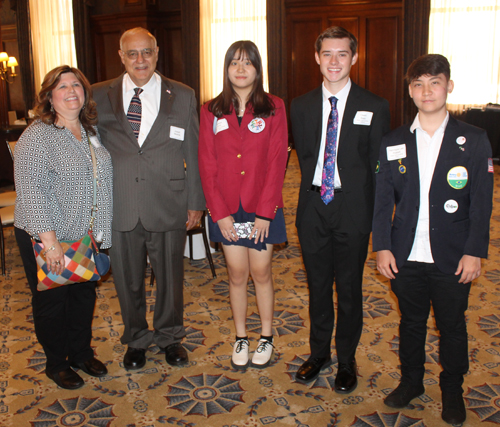 ---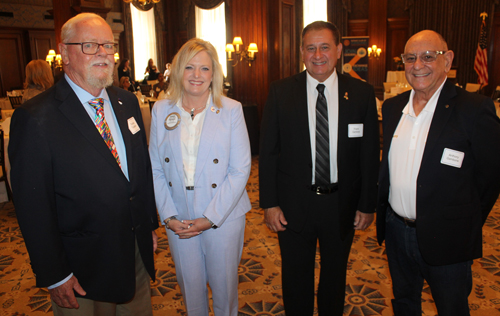 ---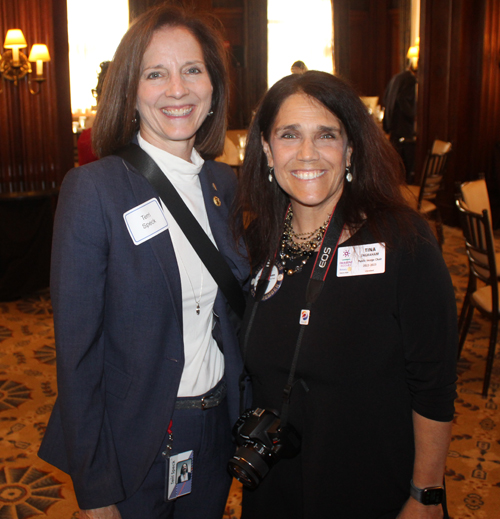 ---
---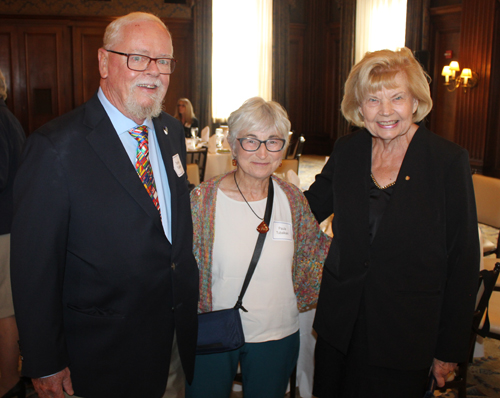 ---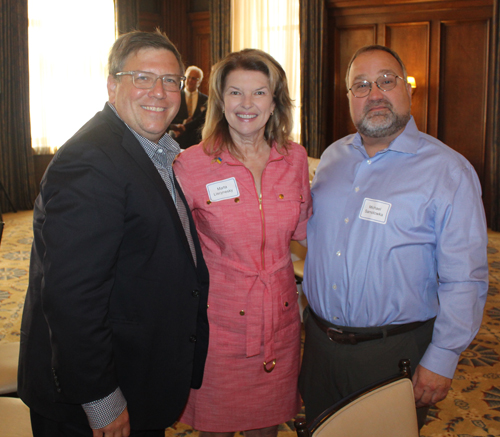 ---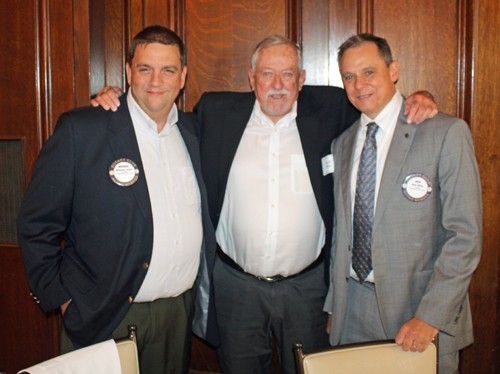 ---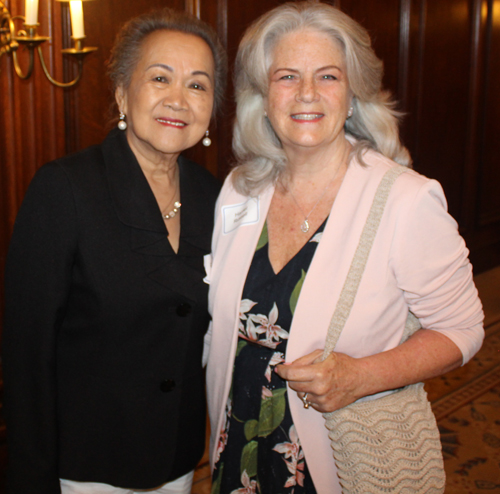 ---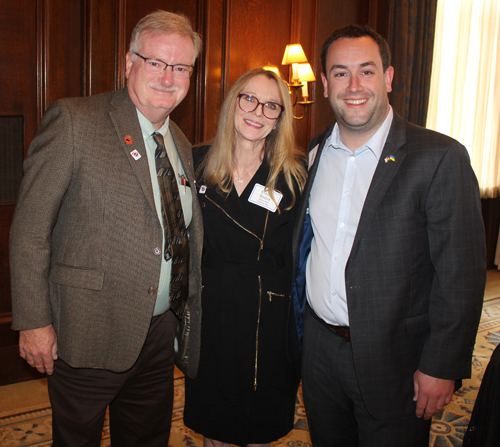 ---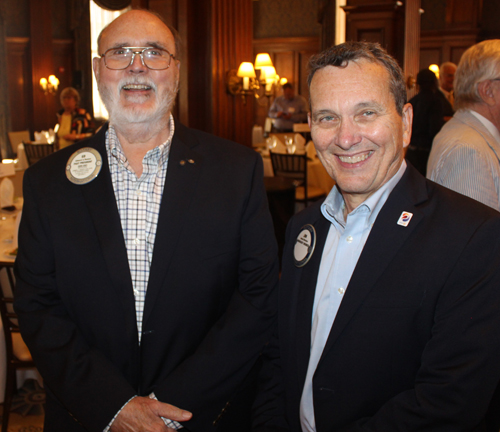 ---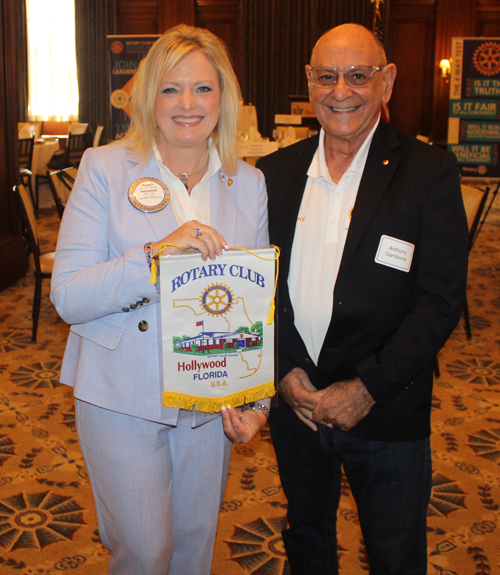 ---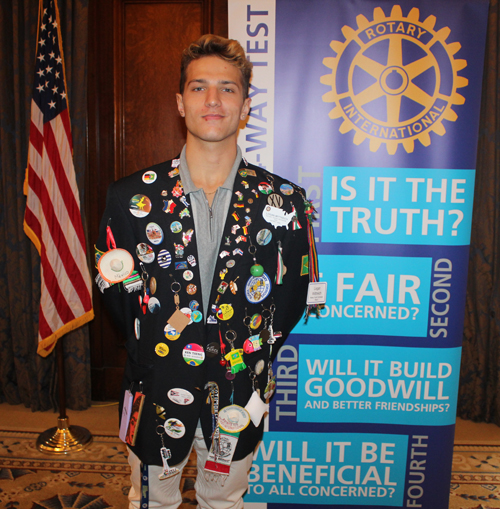 ---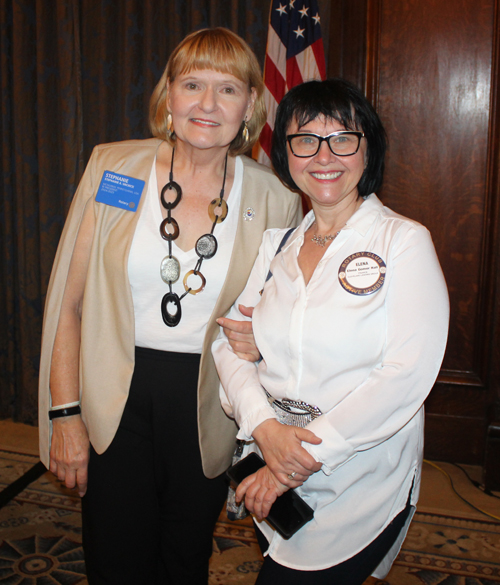 ---
---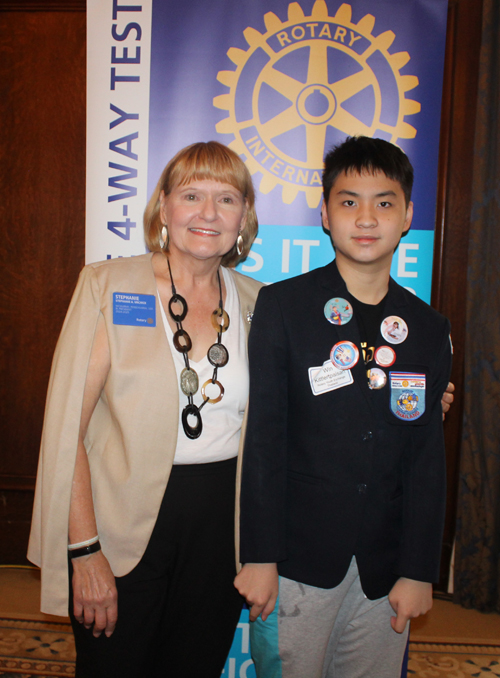 ---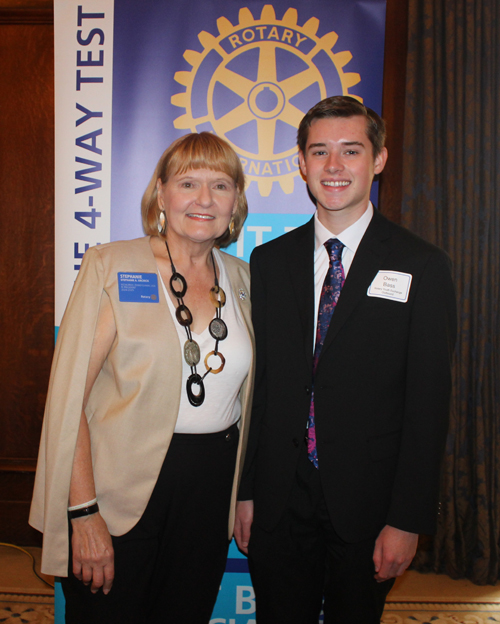 ---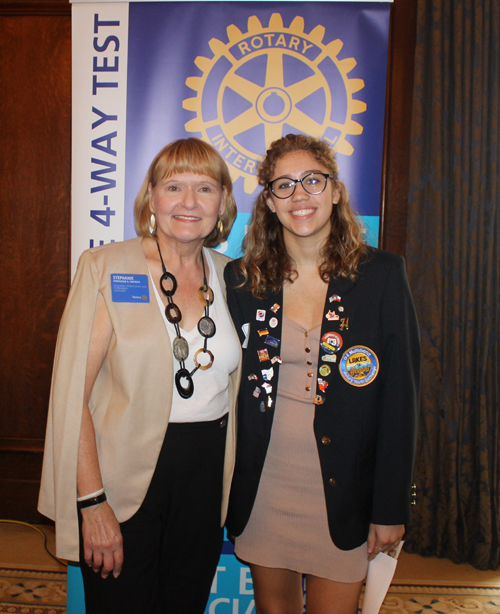 ---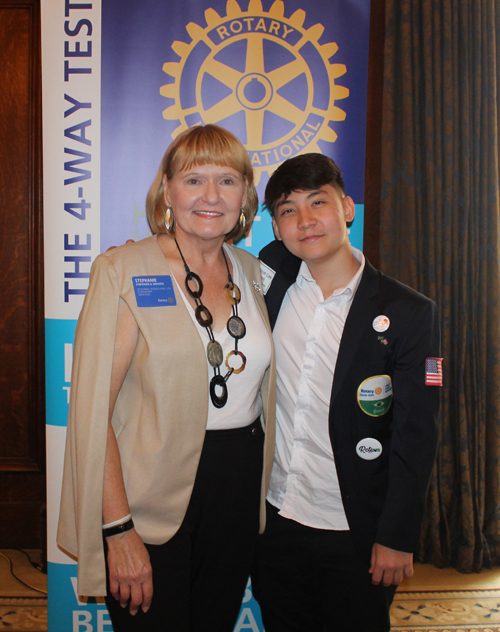 ---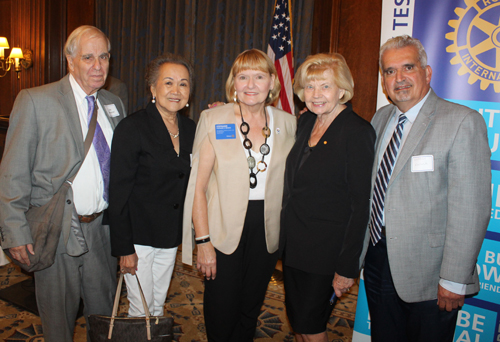 ---
---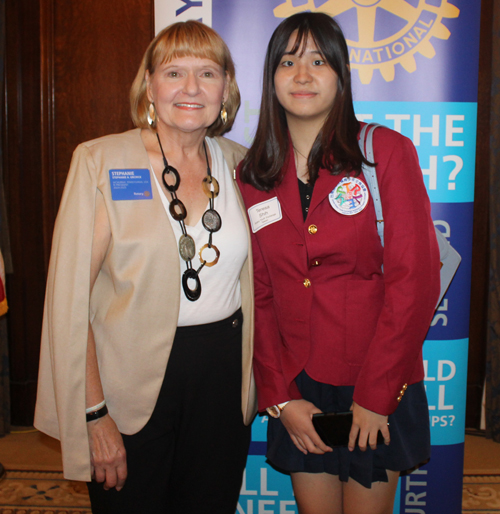 ---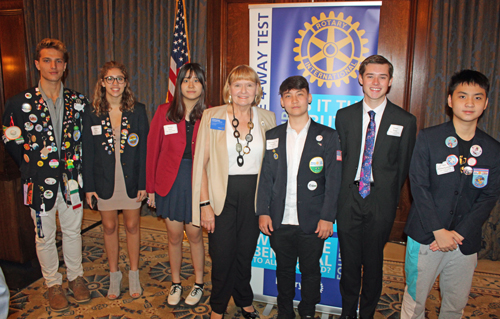 ---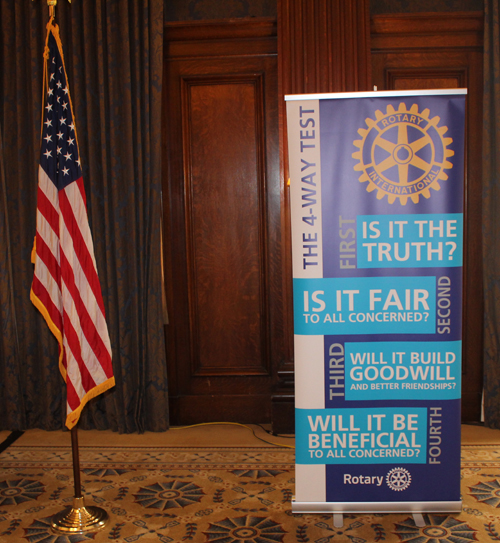 ---
See photos of Stephanie Urchick in the Cleveland Cultural Gardens
***
Want to learn about ethnic and cultural events in Cleveland such as this? Sign up for the free eNews and every Tuesday evening you will receive a free e-mail listing the next week's events. It's easy and free.

Fill out the form for the free weekly eNews.
***
---
Top of Page
Back to ClevelandPeople.Com Community and Special Events