American Nationalities Movement
Captive Nations event and Freedom Awards
Holy Spirit Party Center, Parma
July 20, 2023
The American Nationalities Movement held their annual Captive Nations event on Thursday July 20, 2023. Captive Nations Week was first recognized in 1959 by President Dwight D. Eisenhower at the urging of future Cleveland Mayor Ralph Perk Sr. and Congressmen Charles Vanik and US Senator Frank Lausche. Captive Nations Week has been supported each 3rd week in July by every US president since.

Judge Ralph Perk Jr. is the current (and only the third) president of the American Nationalities Movement. The first president was his father, the late Mayor Ralph Perk. He was followed by Irene Morrow. All three have been inducted into the Cleveland International Hall of Fame for their significant contributions to the region's ethnic diversity and heritage.

The American Nationalities Movement was formed for the purpose of uniting all the nationalities in the United States in the goal to educate, advocate and represent their interests of all the diverse ethnic groups to the public and mostly to the political leaders of the United States. This pursuit of our common interest to achieve an understanding of the complex issues that confront each group individually and collectively and that without our united efforts all of us will be endanger.

The annual Captive Nations dinner event was held at the Holy Spirit Party Center and the room was full.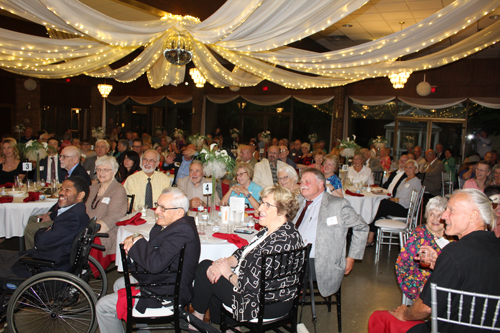 After a welcoming introduction from ANM president Hon. Ralph J. Perk Jr. and the Pledge of Allegiance, Jim Craciun gave the invocation.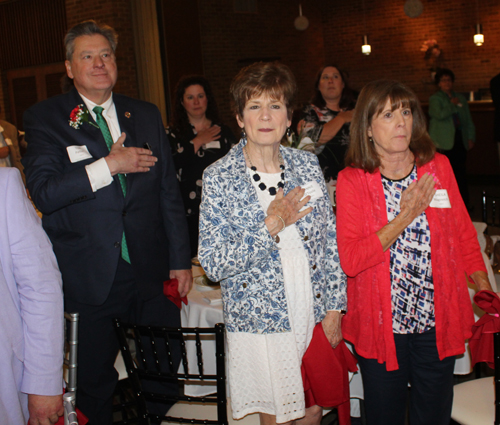 After dinner, Judge Perk introduced speaker/actor Terry Smith who, without notes, reenacted the address by then Attorney General Robert F. Kennedy to the Friendly Sons of St. Patrick of Lackawanna County, Scranton, Pennsylvania on March 17, 1964. It was one of RFK's first speeches after John F. Kennedy's assassination in 1963 but he mainly spoke about the contributions of the Irish.
Terry Smith



Watch the video of the speech.
Then Judge Perk introduced Hungarian leader Andrea Meszaros and presented her with the Freedom Award. Andrea has been extremely active and a leader in the Hungarian Scouts. She is past president and current VP of the Cleveland Hungarian Heritage Society which supports and maintains the Hungarian Museum in the Galleria downtown. She loves showing visitors the exhibits on Hungarian culture and history, especially the story of Hungarian immigrants in Cleveland. She is active in many more Hungarian events, programs and causes.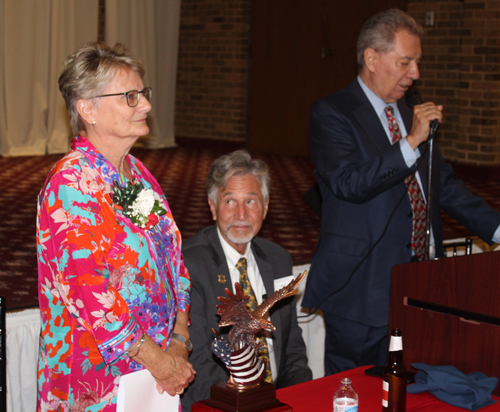 Andrea Meszaros, Jim Craciun and Judge Perk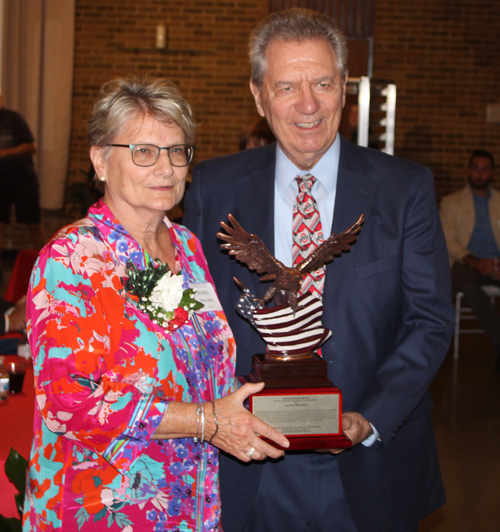 Andrea Meszaros and Judge Perk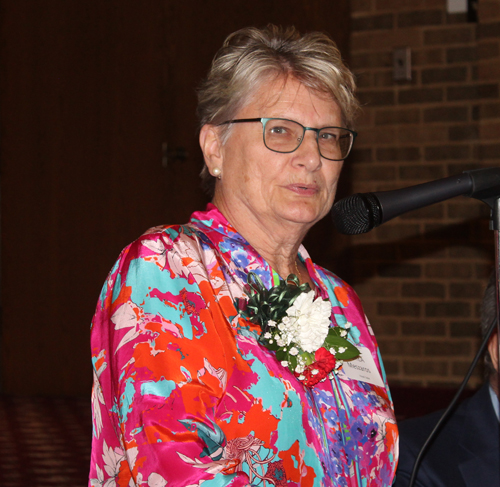 Andrea Meszaros speaking



Next, Judge Perk introduced Laurel Tombazzi and presented her with the Freedom Award. Laurel's two children gave some remarks before Laurel spoke. She has been active in Carpatho-Rusyn and other Eastern European events and causes.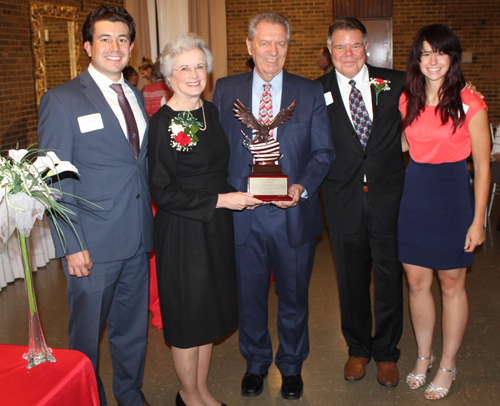 Laurel Tombazzi family with Judge Perk





Then, ANM President Judge Rocky Perk introduced Ohio State Representative Tom Patton and presented him with the Freedom Award. Tom Patton has a long and distinguished career in public service including as Ohio State Senator. He has always been proud of and true to his Irish roots and heritage. He grew up as one of nine kids on the near west side of Cleveland and is still an active member of St. Colman's parish. Faith, family and community have always been his priorities.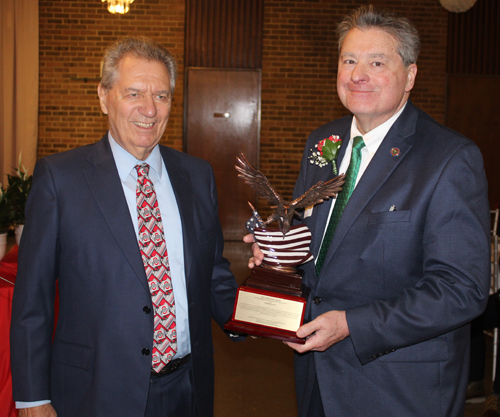 Judge Perk and Tom Patton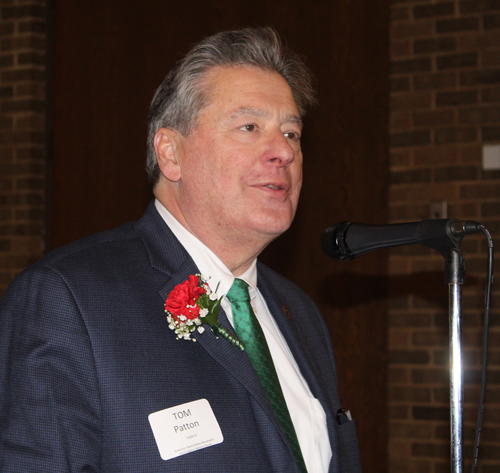 Tom Patton acceptance speech





Enjoy these other images from the ANM Captive Nations event.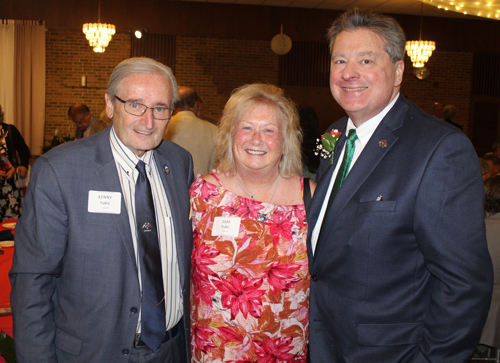 Kenny and Pam Yuko with Tom Patton


---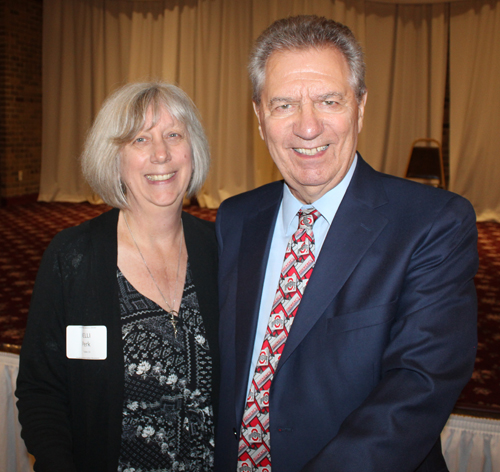 Kelli and Rocky Perk
---
Irene Morrow and Mary Rose Oakar
---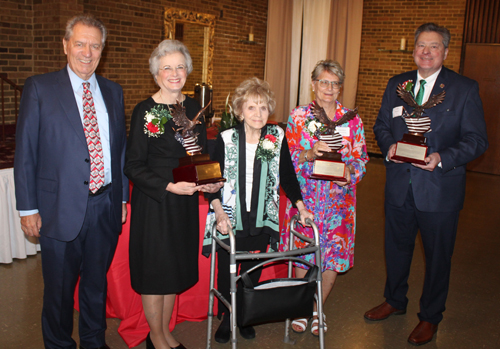 Judge Perk, Irene Morrow and the 3 honorees
---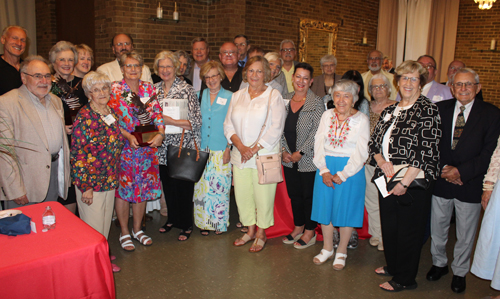 Hungarian group with Andrea Meszaros
---
Pierre Bejjani, Eric Puussaar and others
---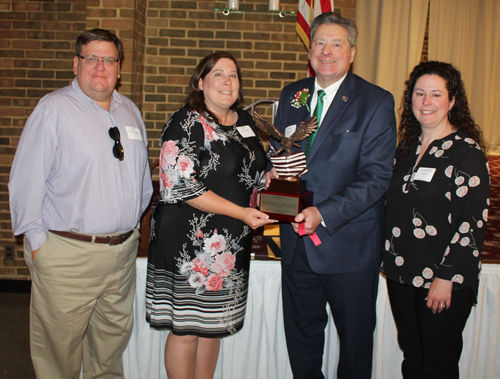 Tom Patton with family members
---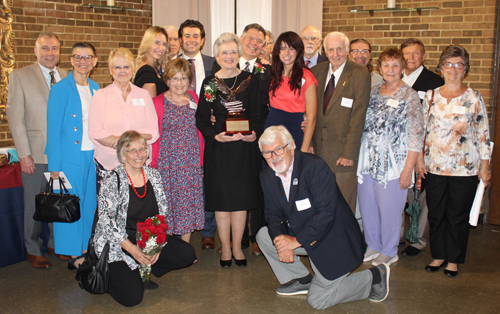 Rusyn group
---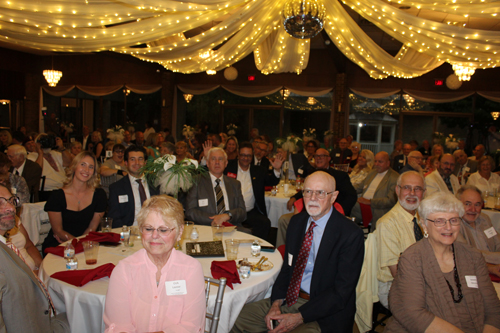 Some of the large crowd
---
***
Want to learn about ethnic and cultural events in Cleveland such as this? Sign up for the free eNews and every Tuesday evening you will receive a free e-mail listing the next week's events. It's easy and free.

Fill out the form for the free weekly eNews.
***
---
Top of Page
Back to ClevelandPeople.Com Community and Special Events