Cleveland Tall Ships Festival
Port of Cleveland
July 7 - 10, 2022
Cleveland Tall Ships Festival returned to Lake Erie for a 4-day maritime celebration.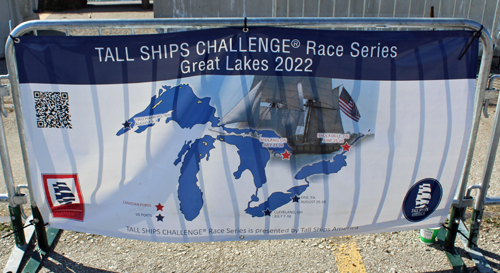 Serving as the second host port of the TALL SHIPS CHALLENGE® Great Lakes 2022 race series, Cleveland was honored to welcome a fleet of historic tall ships from harbors through the United States, Canada and Spain.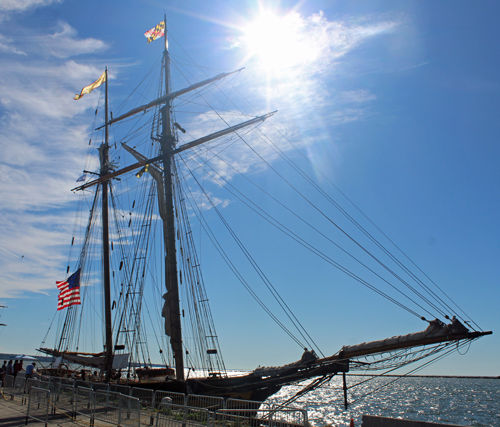 Visitors could immerse themselves in our nation's rich maritime history while aboard a fleet of tall ships. The grand fleet docked near the north side of FirstEnergy Stadium and featured 7 replica and restored ships.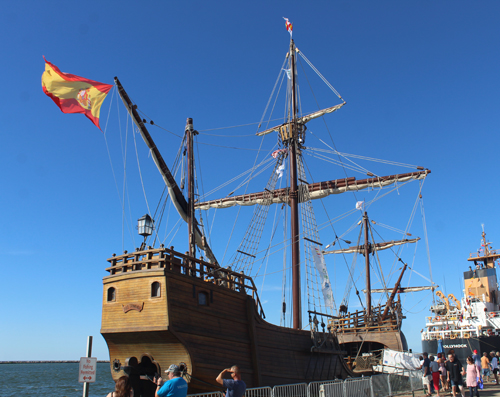 Nao Trinidad Tall Ship from Huelva Spain
Sparred Length: 93', Rig Height: 80'


---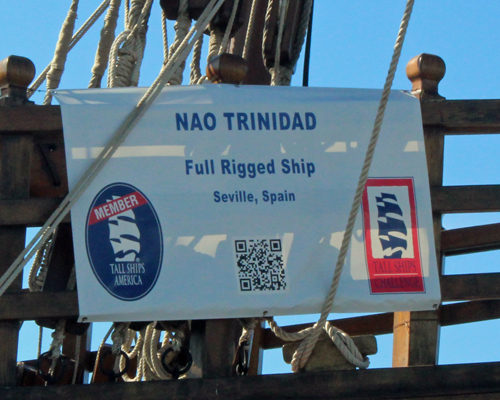 ---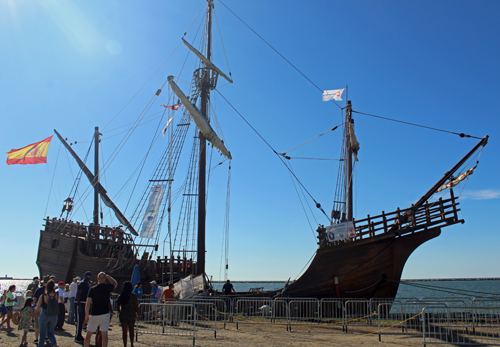 ---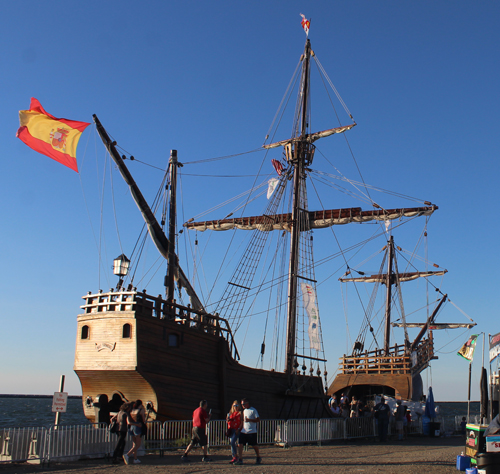 ---
The 200-foot topsail schooner the Empire Sandy is Canada's largest schooner. Built in 1943, she sails with 11,000 square feet of canvas and has double cannons that are fired at special times. Sails are hoisted as the tall ship departs and the wind is harnessed to propel the 740 ton Empire Sandy along Toronto's scenic waterfront. Wide expansive decks and wood paneled dining areas set the tone for a comfortable, exhilarating experience.

Homeport: Toronto, Ontario, Canada. Sparred Length: 203'. Rig Height: 116'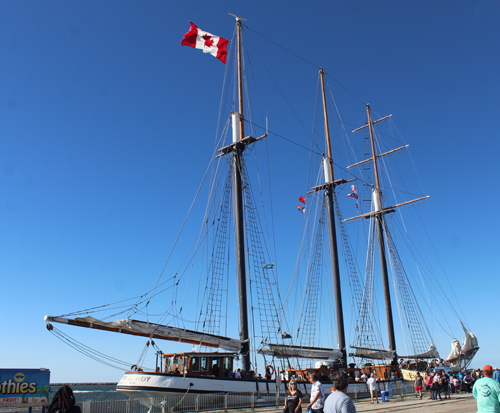 Tall Ship from Canada


---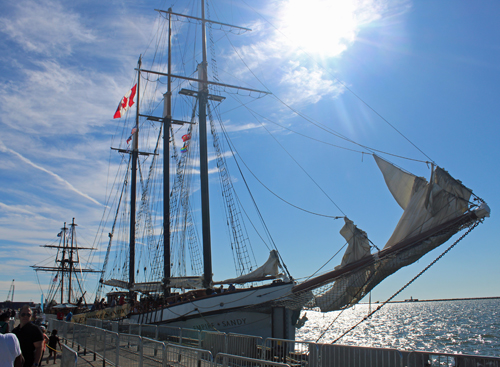 Empire Sandy Tall Ship from Canada
---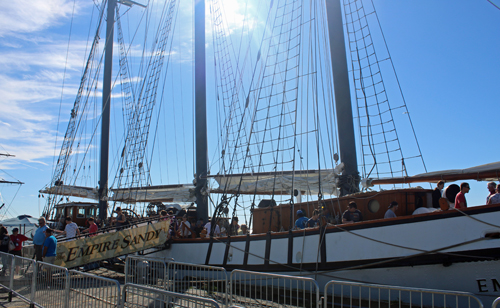 ---
The Pride of Baltimore II has a Sparred Length of 157', Rig Height: 107' and Sail Area: 9,705 sq ft.
Pride of Baltimore II Tall Ship
---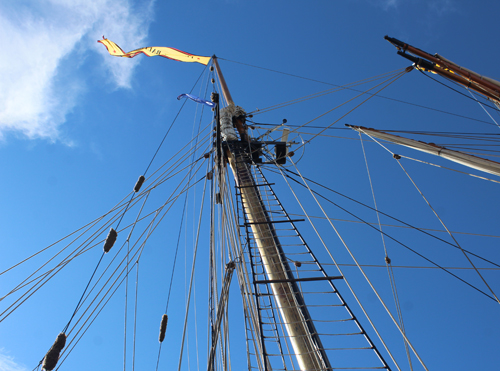 ---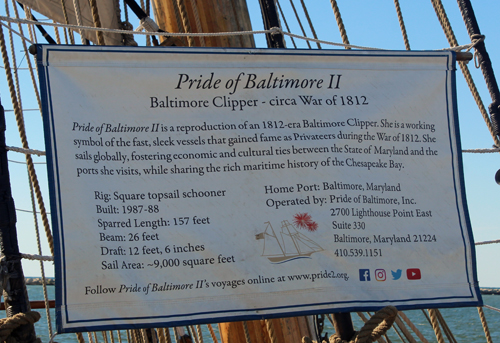 Around the Pride of Baltimore II there were many informative banners showcasing the history of the ship, the War of 1812, pirates and more.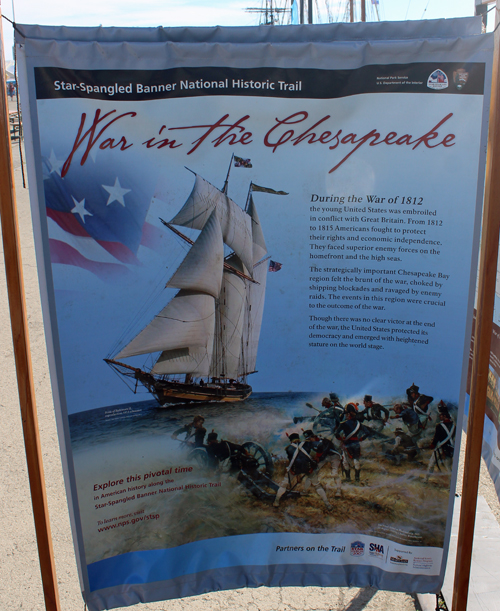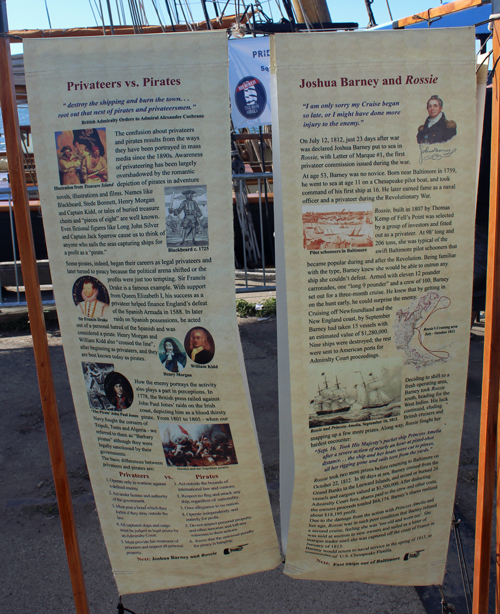 Watch this short video of a few characters from the Tall Ships grounds including Ginger Whimsy, Buccaneer Bob from Put in Bay and others. We also take a quick look at a ship from Seville Spain and the Pride of Baltimore II Clipper Ship.


---
In addition, Cleveland maritime attractions were a part of the 2022 festival.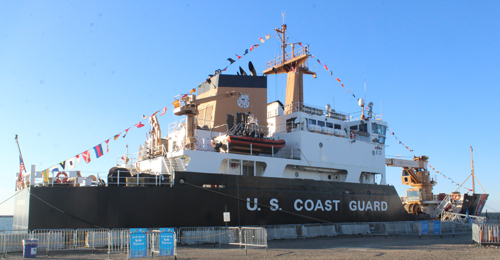 US Coast Guard ship in Cleveland


---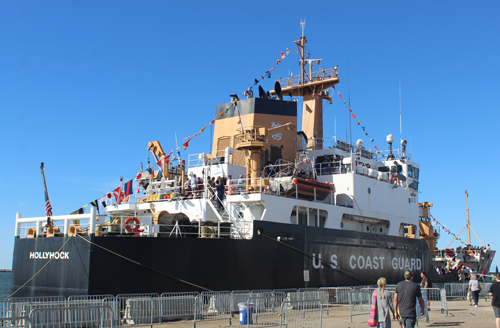 ---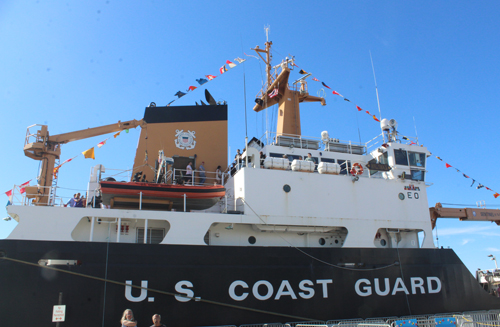 ---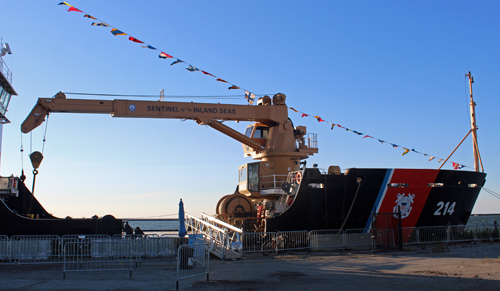 ---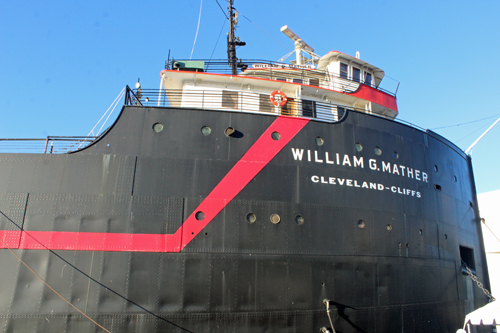 William G. Mather ship in Cleveland


---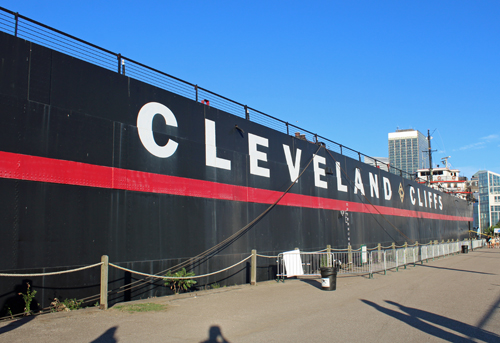 ---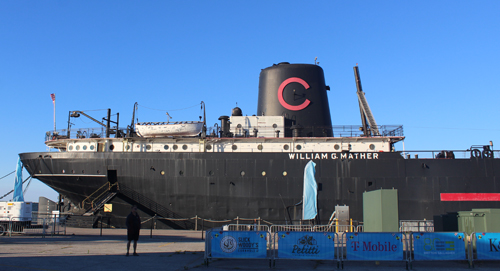 There were other maritime displays such as this Big Henry Mark 14 Torpedo.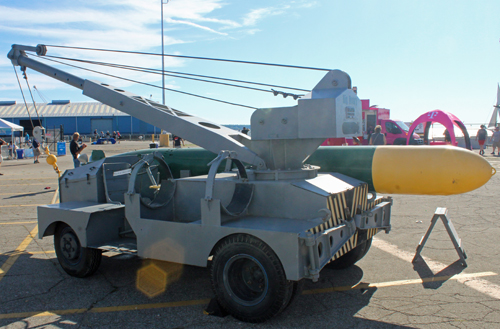 Big Henry Mark 14 Torpedo


---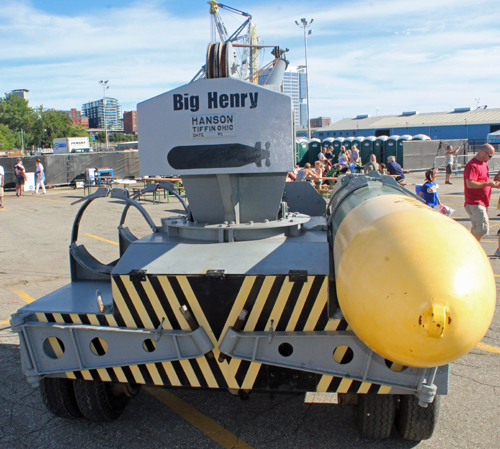 ---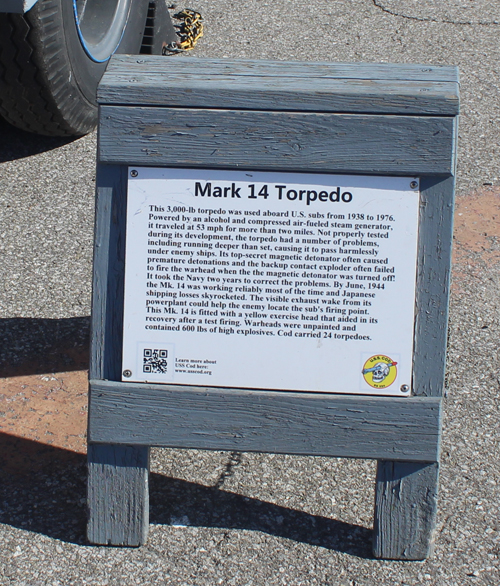 ---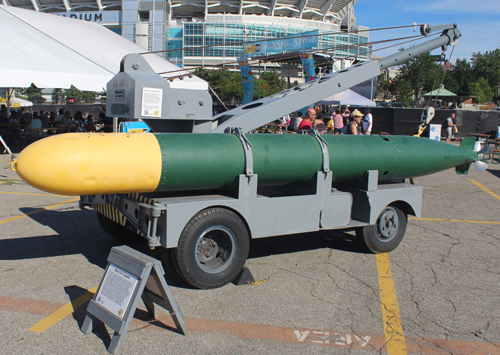 ---
In this short video, 2 members of the US Coast Guard Auxiliary explained the organization and their mission at the Cleveland Tall Ships Festival which took place on the shores of Lake Erie on July 7-10, 2022. The Auxiliary is a volunteer organization and any US Citizen over the age of 17 can sign up. They perform some tasks that the Coast Guard would do, like vest and safety checks, but they are not law enforcement. They also do community outreach and education - even showing how to tie knots. Sorry for the wind.




---
There were special gatherings such as by the French-American Chamber Commerce who were celebrating Bastille Day.

There was food and drink and some great entertainment including a performance by Tom Mason and the Blue Buccaneers from Nashville.

Watch this performance of "What Shall We Do with a Drunken Sailor?" and Tom goes out into the audience with his guitar.






---
Enjoy these other images from the 2022 Tall Ships Festival in Cleveland.


Buccaneer Bob and the Quartermaster


---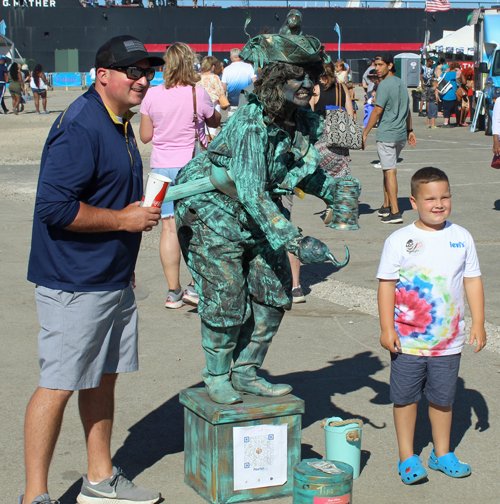 Ginger Whimsey living statue


---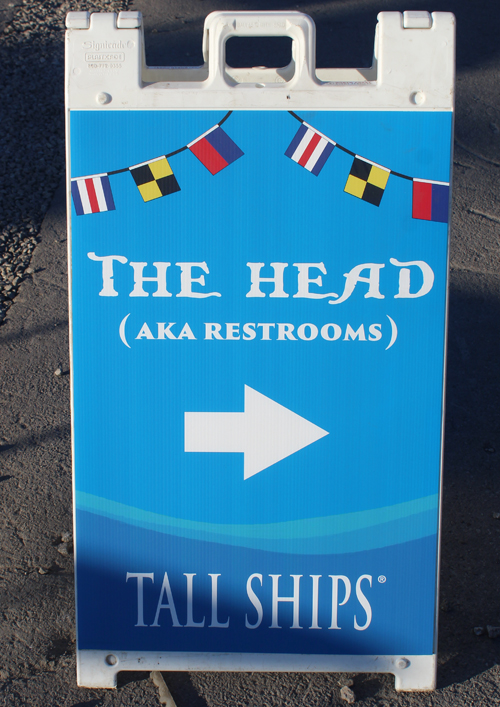 ---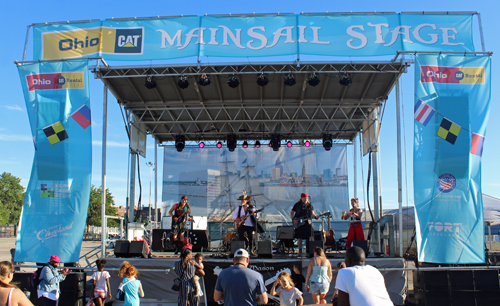 Blue Buccaneers Band


---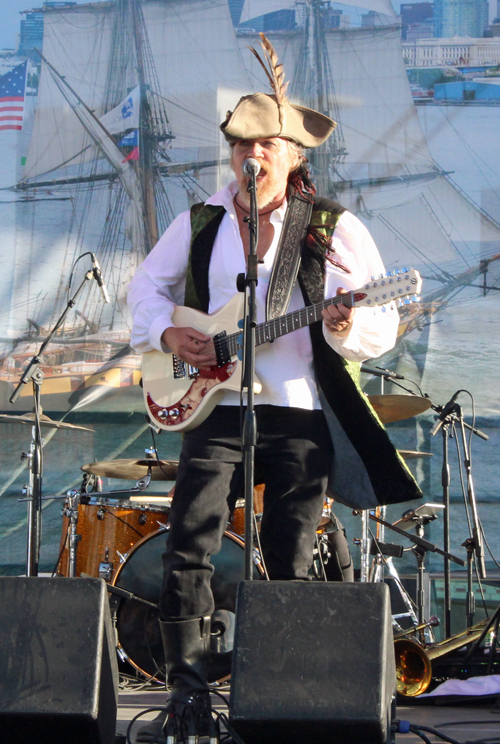 ---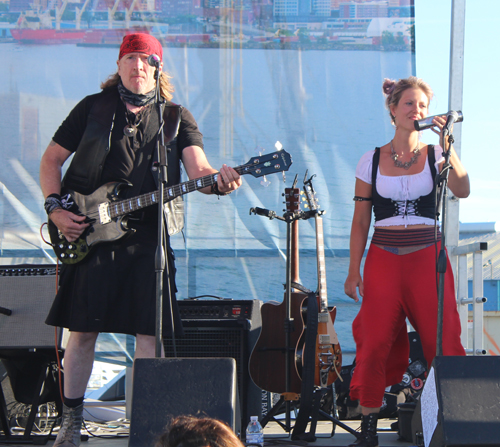 ---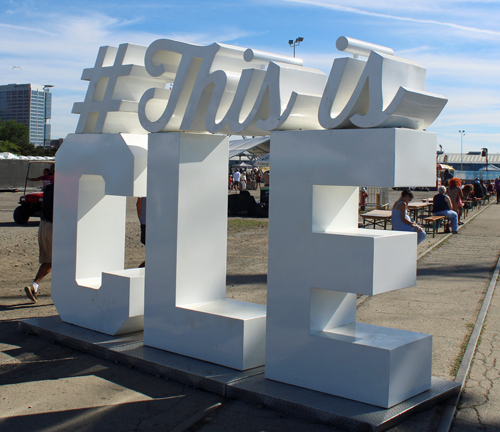 Another great event for Cleveland


---
***
Want to learn about ethnic and cultural events in Cleveland such as this? Sign up for the free eNews and every Tuesday evening you will receive a free e-mail listing the next week's events. It's easy and free.

Select 'WEEKLY' when you fill out the form for the free weekly eNews.
***
---
Top of Page
Back to ClevelandPeople.Com Community and Special Events