American Nationalities Movement honors
United Ukrainian Organizations of Ohio
Holy Spirit Party Center - Parma
July 21, 2022
The American Nationalities Movement (ANM) was formed for the purpose of uniting all the nationalities in the United States in the goal to educate, advocate and represent their interests of all the diverse ethnic groups to the public and mostly to the political leaders of the United States.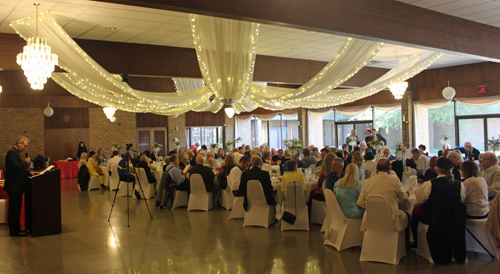 They say "Despite all the efforts to liberate humanity there still are tyrants and dictators holding people in captivity. Thus, there is still work to do and the American Nationalities Movement reconfirms its dedication to Freedom for all people."

Each year since 1959 they celebrate Captive Nations Week. On July 21, 2022 they honored the United Ukrainian Organizations of Ohio with their Freedom Award.

ANM President Ralph Perk Jr. welcomed the crowd and told them "We're here to support freedom."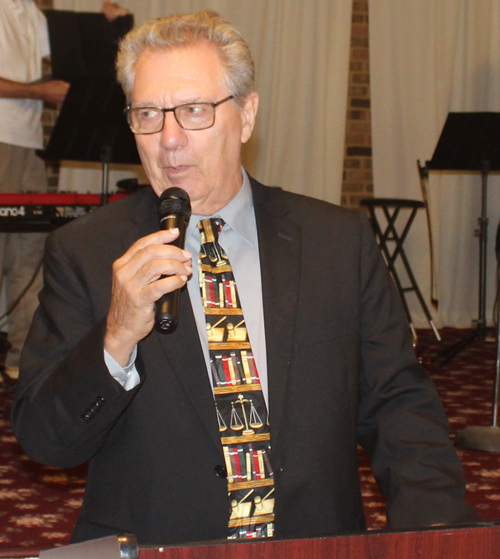 Ralph Perk Jr.



He introduced Jim Craciun who told of a quote from Pope John Paul II in 1976 when Poland was just beginning to throw off the shackles of communism.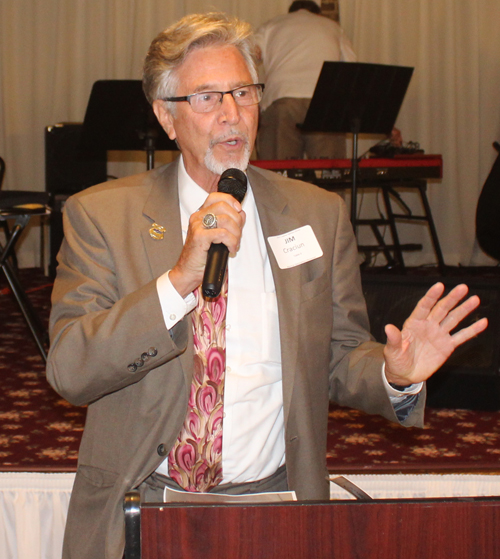 Jim Craciun



Then Lee Weingart led the crowd in the Pledge of Allegiance.

NOTE: All the images below with a white arrow in the middle are videos. (The other images are just photos) You can click on the white arrow to watch the video of whatever is described. Make sure your speakers are on and you can make the video full screen once it begins by clicking the icon in the lower right corner.



Next, ANM President Ralph Perk Jr. compared the current situation in Ukraine with the situation with Hitler in 1941. He introduced Terrence Smith who gave a reenactment of the famous October 1941 'Never Give In' speech by Winston Churchill.
Terrence Smith



Then the ANM honored the United Ukrainian Organizations of Ohio with their Freedom Award. The UUO was formed in 1928. ANM President Ralph Perk Jr. gave some background and then UUO Vice President George Jaskiw accepted the award for the organization and then gave his remarks.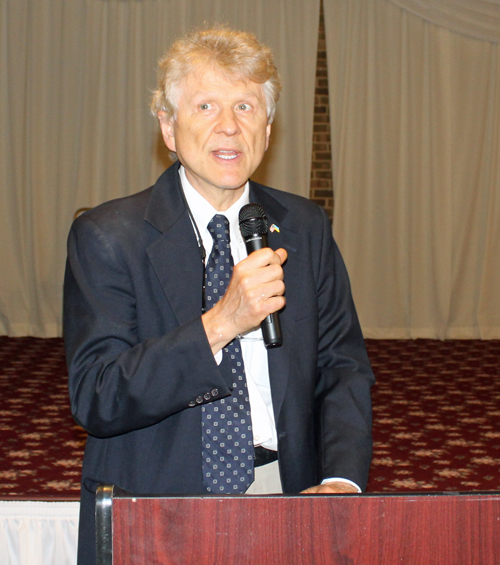 George Jaskiw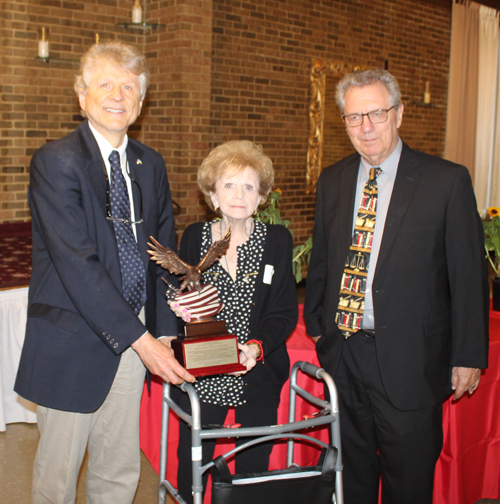 George Jaskiw, Irene Morrow and Ralph Perk Jr.



Then the Ukrainian leaders in attendance came up for a group photo.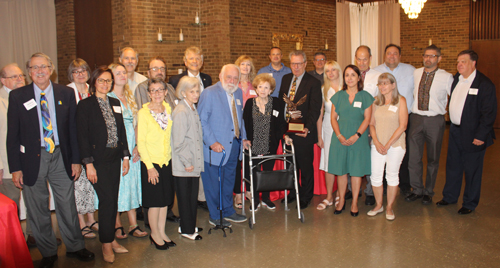 Ukrainian group at ANM event



Enjoy these other images from the event.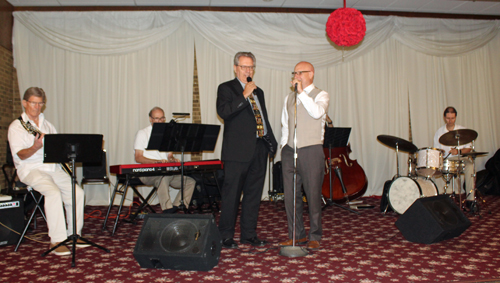 Ralph Perk Jr. singing with the band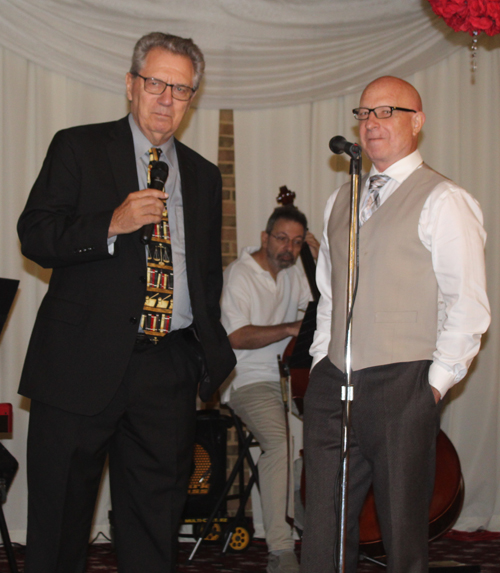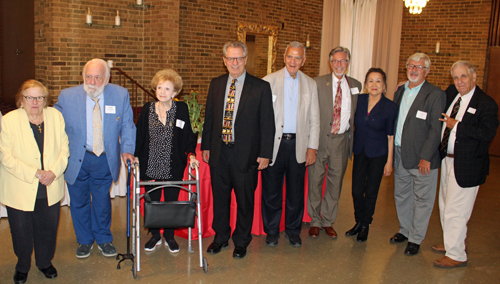 Cleveland International Hall of Fame
inductees in attendance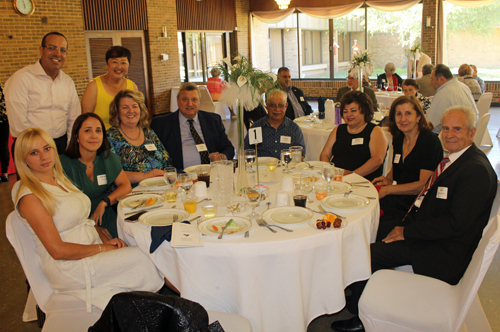 CAMEO Table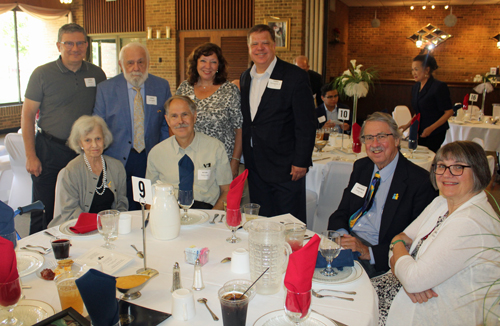 Taras Szmagala Table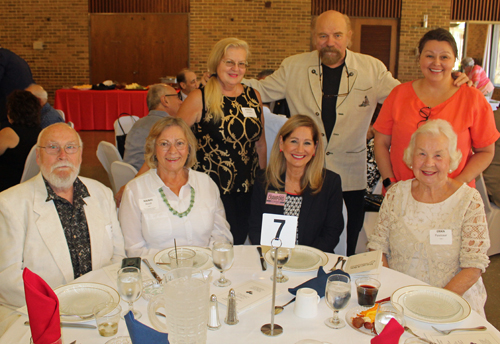 The Kezdis, Jakupcas, Teevi Champa, Erika Puussaar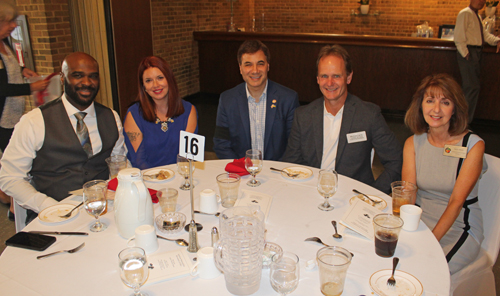 Jim Trakas and friends table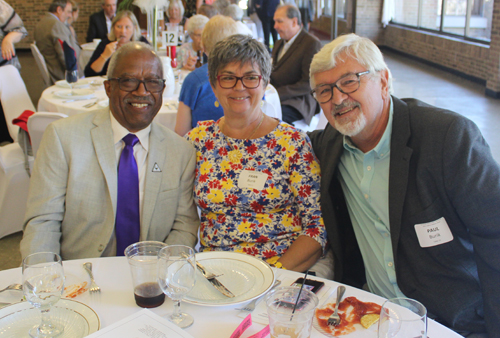 Carl Ewing with Fran and Paul Burik




Alex Machaskee, the Somogyis,
Irene and Bobbie Morrow, Joe Bialek


***
Want to learn about ethnic and cultural events in Cleveland such as this? Sign up for the free eNews and every Tuesday evening you will receive a free e-mail listing the next week's events. It's easy and free.

Select 'WEEKLY' when you fill out the form for the free weekly eNews.
***
---
Top of Page
Back to ClevelandPeople.Com Community and Special Events