People and Maps of the World
One World Day in the Cleveland Cultural Gardens
August 29, 2021
You know who we like to have Fun with Maps.
Each year when the Cleveland Cultural Gardens Federation hosts the annual One World Day in the Cleveland Cultural Gardens, ClevelandPeople.com makes sure everyone has fun with maps.
The ClevelandPeople.com booth had large 5' x 7' maps of Asia, Europe, Africa, South America, North America and the Middle East. Visitors placed a colorful dot on the map where there ancestors (or they) came from. At the end of the day almost 80 different countries were represented and various areas within countries. A real display of Cleveland's diversity.
Here are a few sample pictures of people finding their heritage on the maps.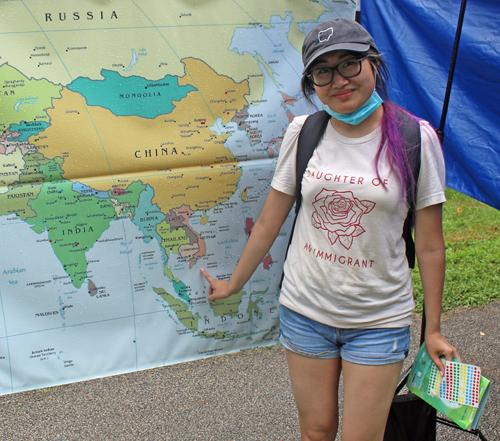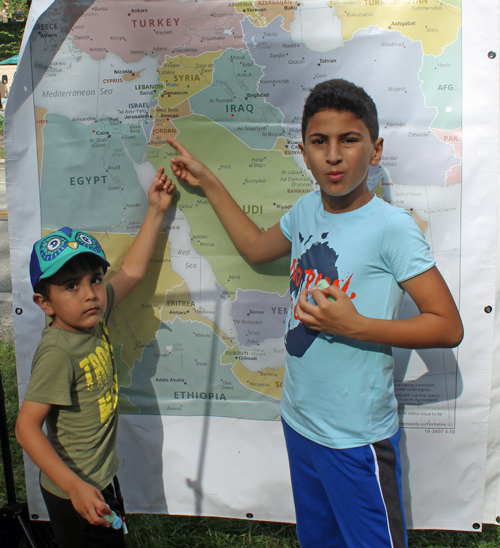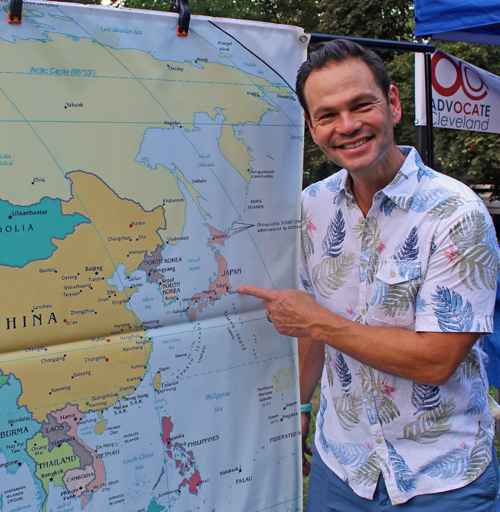 TV anchor Chris Tanaka points to Japan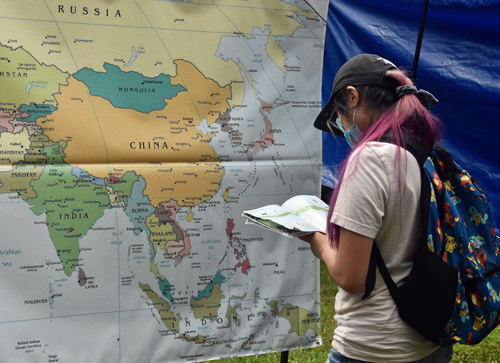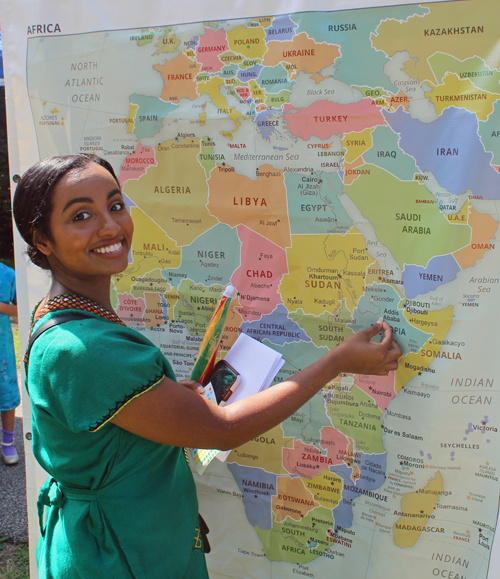 TV reporter Maia Belay points to Ethiopia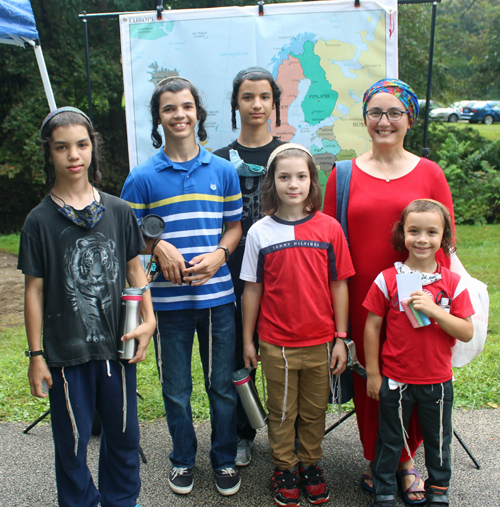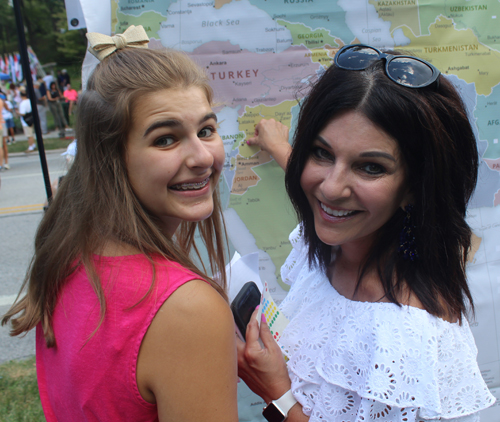 TV anchor Tracy Carloss and daughter point to Syria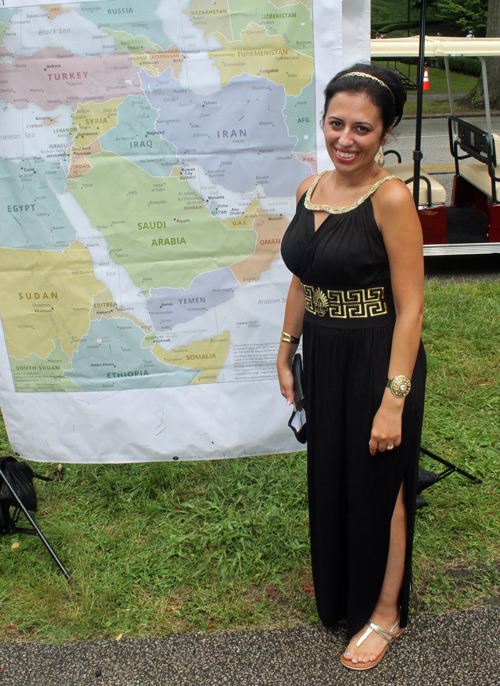 Rania Abbadi in front of the map of Jordan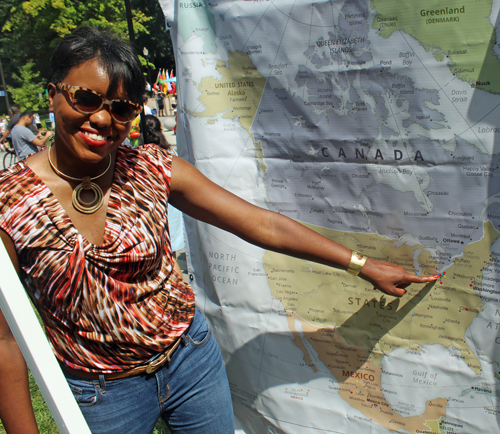 TV anchor Danielle Wiggins points to Cleveland Ohio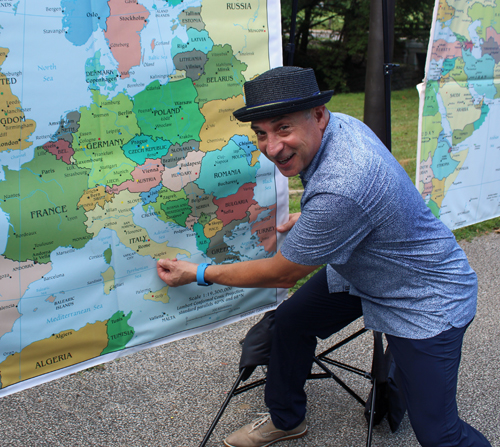 Former Councilman Matt Zone points to Italy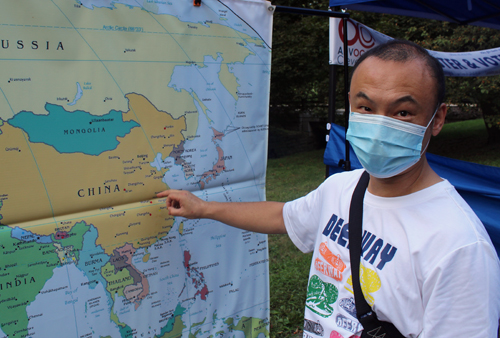 ---
***
Want to learn about ethnic and cultural events in Cleveland such as this? Sign up for the free eNews and every Tuesday evening you will receive a free e-mail listing the next week's events. It's easy and free.

Select 'WEEKLY' when you fill out the form for the free weekly eNews.
***
---
---
Top of Page
Back to One World Day 2021
Back to Fun with Maps