Baltic Way remembered on One World Day
Cleveland Cultural Gardens
August 25, 2019
The Cleveland Cultural Gardens Federation hosted the 74th annual One World Day on August 25, 2019. Police estimates say that over 30,000 people visited the Gardens and attended One World Day.
A highlight of One World Day is the Parade of Flags where people in costumes of their heritage carry the flags. This year was undoubtedly the largest and most colorful in memory. Efforts were made to include communities that do not (yet) have a Cultural Garden and they were warmly welcomed.
A very special event took place just as the Parade units reached the reviewing stand. The Baltic Way or Baltic Chain was a peaceful political demonstration that occurred on August 23, 1989. Approximately two million people joined their hands to form a human chain spanning 675.5 kilometers (419.7 mi) across the three Baltic states – Estonia, Latvia, and Lithuania, which were considered at the time to be constituent republics of the Soviet Union.
To commemorate this historic event and in keeping with the Cultural Gardens motto of "Peace through Mutual Understanding" a remembrance of the Baltic Way took place.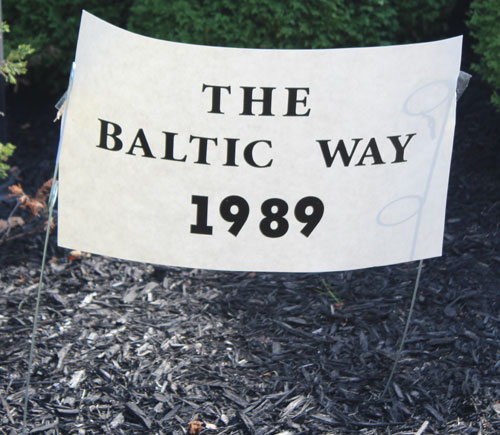 Baltic Way sign in the Latvian Garden on One World Day



Honorary Consul of Lithuania Ingrida Bublys was joined on stage by Honorary Consul of Estonia Mary Nippert.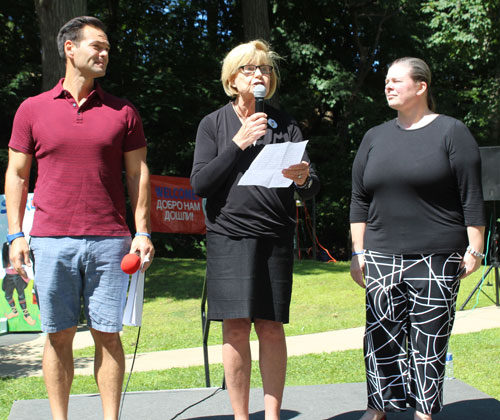 TV news anchor Chris Tanaka,
Honorary Consul of Lithuania Ingrida Bublys and
Honorary Consul of Estonia Mary Nippert

Consul Bublys told of the Baltic Way that took place 30 years earlier in Estonia, Latvia and Lithuania. The marchers in the Parade of Flags at One World Day, led by delegations from the Baltic countries, commemorated this historic event by forming their own human chain joining hands along Martin Luther King Blvd. in Cleveland.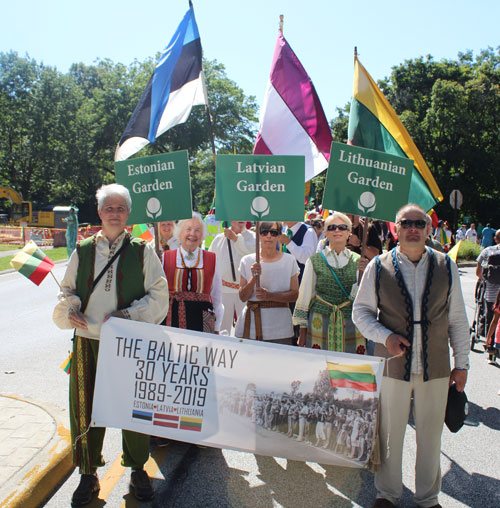 ---
---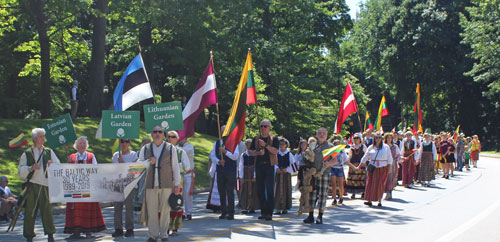 The Cleveland commemoration of the Baltic Way was produced by Dan Hanson with Angela Woodson, Al Griffin and members of their team after learning of the historic event from Roman Zorska. The Estonian, Latvian and Lithuanian communities came on board first and then all others to show solidarity with the ideals of the historic Baltic Way and showcase the diversity of Cleveland. The chain stretched far down MLK Blvd. in Cleveland with thousands joining hands.

Watch the video of the Cleveland remembrance of the Baltic Way.





Enjoy these other images from the Baltic Way remembrance in Cleveland on One World Day.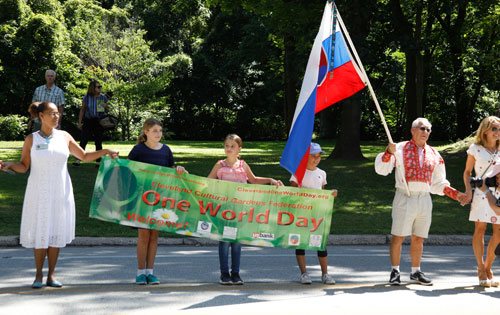 ---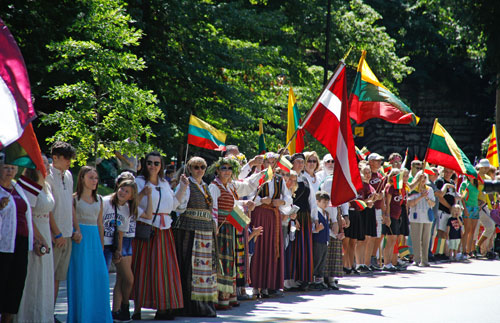 ---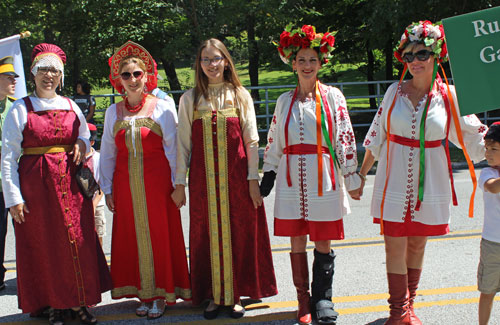 ---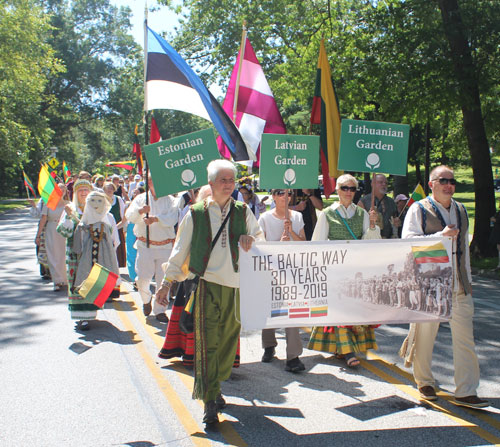 Baltic Nations - Estonia, Latvia and Lithuania
in the One World Day Parade of Flags
---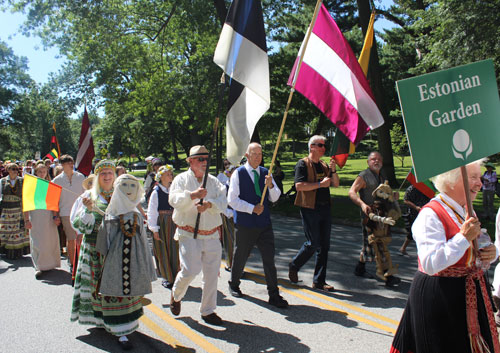 ---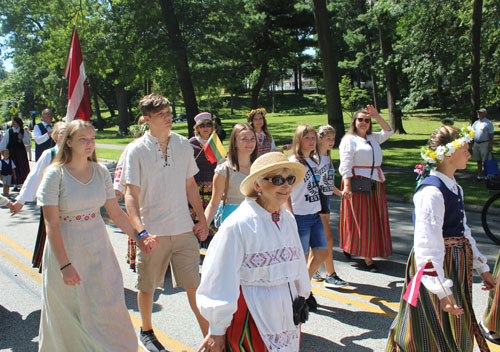 ---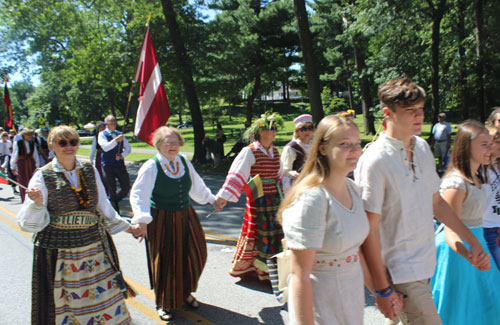 ---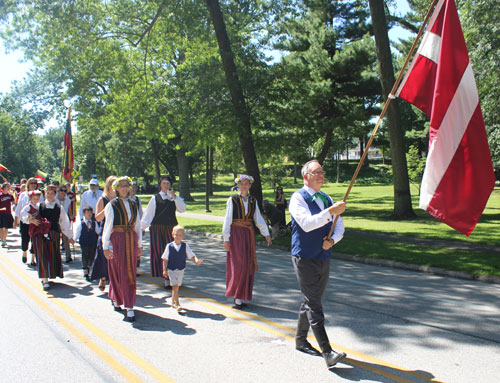 ---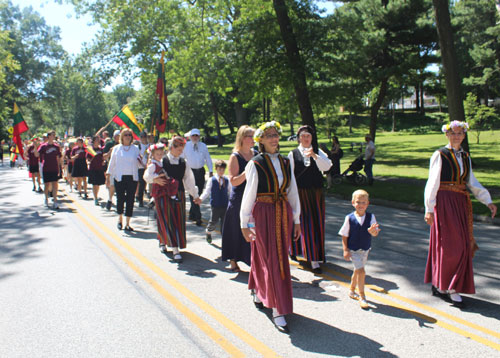 ---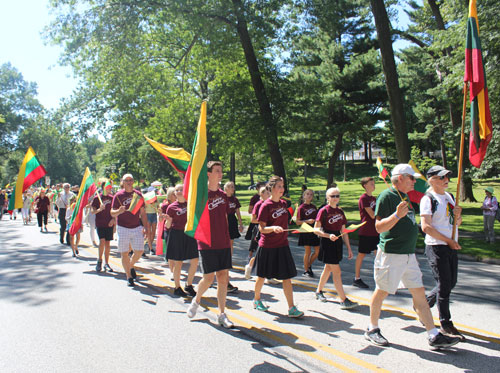 ---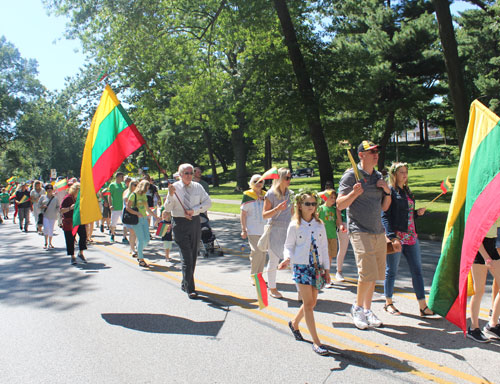 ---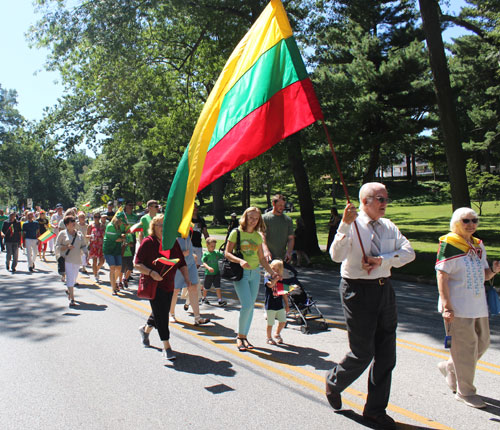 ---
Baltic Way Preview on TV
The Baltic Way rememberance on One World Day was previewed on TV and featured someone who took part in the joining of hands 30 years ago.






---
***
Want to learn about ethnic and cultural events in Cleveland such as this? Sign up for the free eNews and every Tuesday evening you will receive a free e-mail listing the next week's events. It's easy and free.

Select 'WEEKLY' when you fill out the form for the free weekly eNews.
***
---
74th annual One World Day main page
Parade of Flags Main Page
Baltic Way commemoration (this page)
Naturalization and Welcoming Ceremony
One World Day People Page - Who do you recognize?
---
Top of Page
Back to ClevelandPeople.Com Community and Special Events