Welcoming America Comes to Cleveland
Reception, Film Screening & Panel Discussion
MetroHealth Hospital
July 16, 2013
Global Cleveland and Community Partners (including ClevelandPeople.Com) helped launch the Welcoming America Initiative in Cleveland on Tuesday July 16.
Dr. Akram Boutros, President and CEO, MetroHealth System, hosted the reception at MetroHealth Hospital and welcomed the crowd. He told how he and his family came from Egypt when he was 12 years old because Christians did not have any opportunity there. He spoke no English, only Arabic and French, but learned and became friends with an Israeli student who came from Jerusalem.
For 175 years MetroHealth has served newcomers and the patients and staff come from all possible races and backgrounds. Their Diversity Department reports directly to the CEO. Dr. Boutros say the greatest thing about America is how you can reap the reward of your hard work.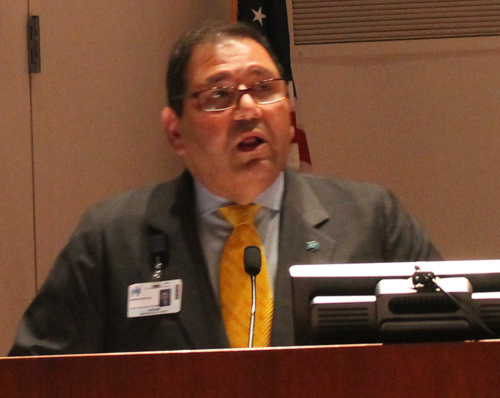 Dr. Akram Boutros, President and CEO, MetroHealth System
---
---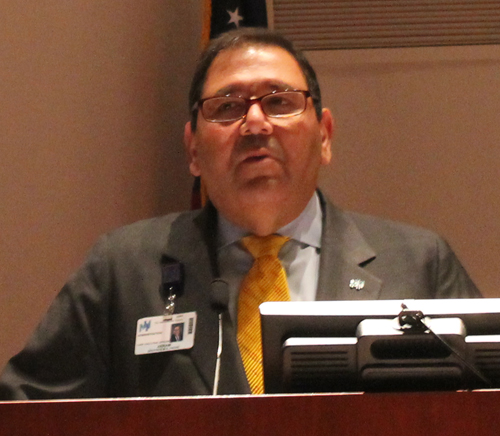 ---
Joy Roller, president of Global Cleveland, spoke next.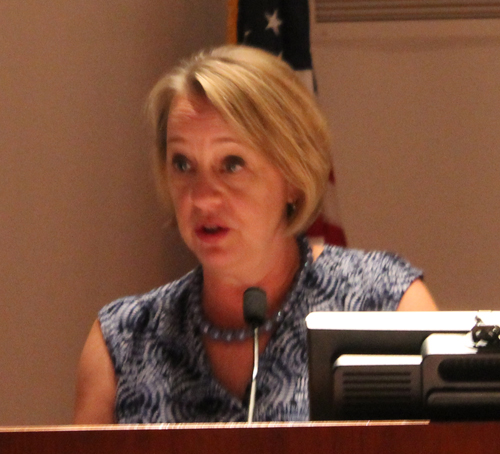 Joy Roller, president of Global Cleveland
---
---
Global Cleveland visionary Albert Ratner spoke next. He said that with the foreign born population of Cleveland only 5%, the city is in trouble. So Global Cleveland was created.

Ratner said that Global Cleveland is for more immigrants and for bringing people to this country not throwing them out. He also said that Global Cleveland was not divided, it is united. He said there is no future for our city if it is just Black and White.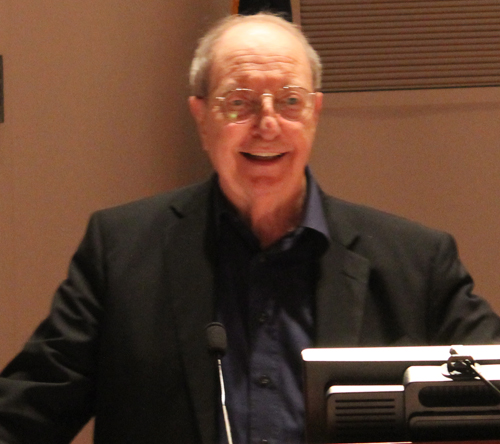 Albert Ratner
---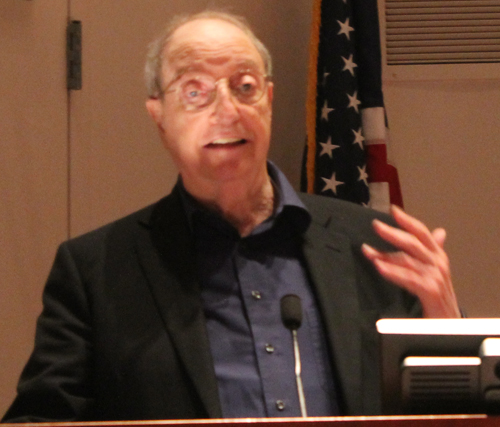 ---
Mr Ratner then told a personal story of his father, who came from Poland.
---
Immigration attorney and author Richard Herman spoke next and told about a 12 year old undocumented Mexican boy who had brain surgery at Metro Hospital that saved his life. Herman said that the future of Cleveland is in being a welcoming city.
Richard Herman
---
---
The audience then watched the film, Welcome to Shelbyville.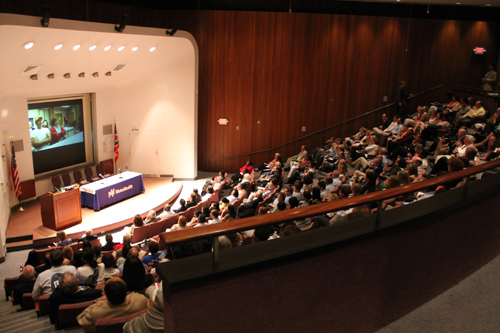 "A documentary about immigrant integration in America's heartland, "Welcome to Shelbyville" takes an intimate look at a southern Tennessee town as its residents - whites and African Americans, recently arrived Somalis and Latinos who came a decade earlier - grapple with their beliefs, their histories, and their evolving ways of life. Set as Obama is elected and the economy is collapsing, it is a tremendously powerful film about race, immigration, and America."

After the movie, there was a panel discussion and audience Q&A.

Richard Romero, Ohio Commission on Hispanic/Latino Affairs, told what stood out for him in viewing the film Welcome to Shelbyville. It was the media's portrayal that stood out. He told how when Puerto Ricans came to Lorain OH in 1947 it was reported that "the jungle people from Puerto Rico" were coming to town.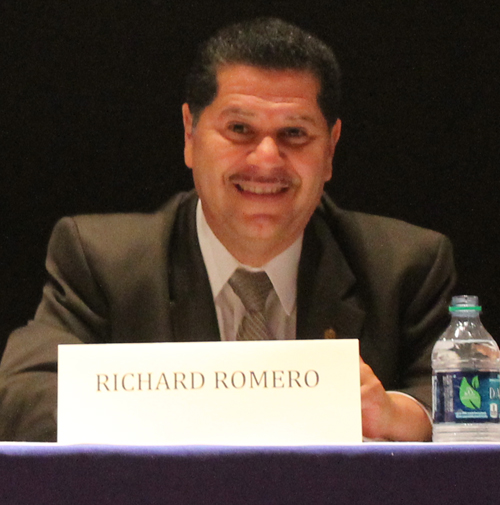 Richard Romero
---
Abby Abiose, a Muslim immigrant from Nigeria, told what stood out for her in viewing the film. She thought it was a mistake the way the Somalis were settled and that led to suspicions. She also wondered why people asked why they were coming to America. Abby told some of her own story of being the only black family in a neighborhood.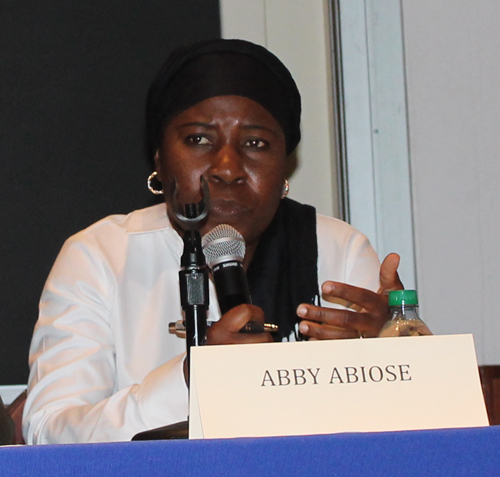 Abby Abiose
---
---
Tom Mrosko of Catholic Charities told of the 3 refugee resettlement agencies in Cleveland Ohio. Last year they resettled about 550 refugees and this year they expect 600. He thought that the film Welcome to Shelbyville didn't show the good work that resettlement agencies like Catholic Charities are doing.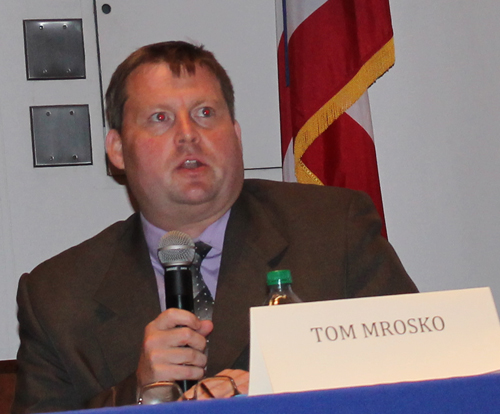 Tom Mrosko
---
---
David Lubell, Founding Executive Director of Welcoming America, said that most communities have a spectrum of welcoming and that efforts must be made (leadership, media, individuals, etc.) to increase the empathy for immigrants.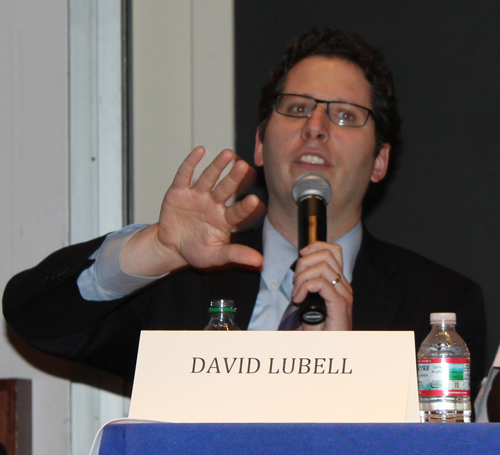 David Lubell
---
Author, entrepreneur and activist Mansfield Frazier said that many in the African-American community feel that they were not helped but that people are offering help to immigrants.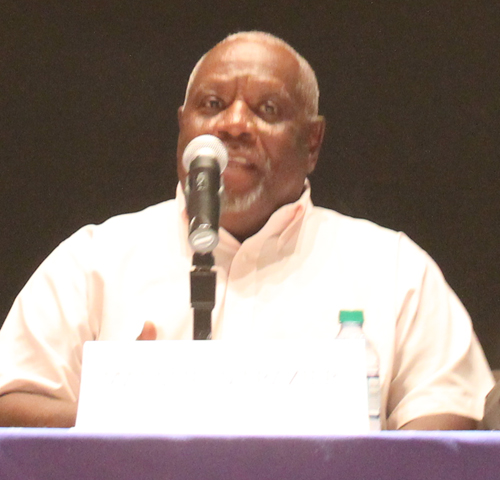 Mansfield Frazier
---
---
Richard Romero, Ohio Commission on Hispanic/Latino Affairs, said that the Hispanic community is very diverse and that he reminds Puerto Ricans that "what they do to them (Mexicans) they will do to us." Romero said that the Latino community grew 65% in Ohio and the state needs them.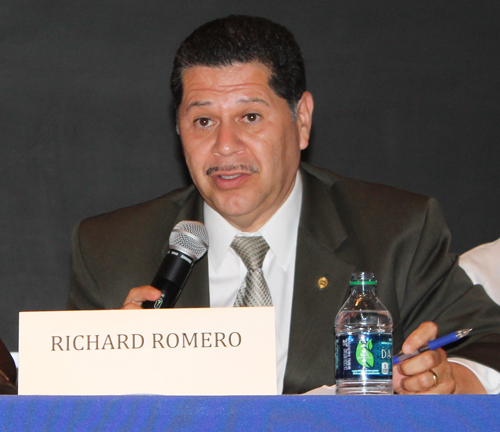 Richard Romero
---
---
Mari Galindo-DaSilva is a Mexican immigrant who works at MetroHealth Medical Center. After viewing the film Welcome to Shelbyville she asked David Lubell of Welcoming America if we should just be trying to attract the educated and 'cream of the crop' from other nations or all types of people.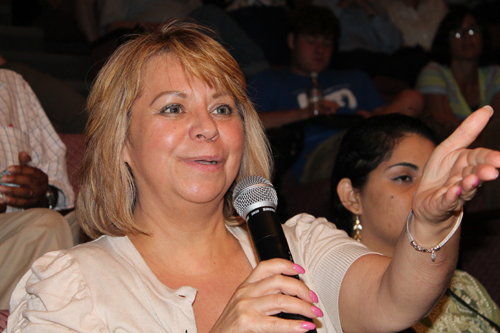 Mari Galindo-DaSilva
---
---
Tom Mrosko of Catholic Charities answered a question about where refugees come from and how many come. He said that the government sets a number, about 60,000 last year, and then decides where they come from and where they go.




---
In his closing comments, David Lubell said that the Midwest region as well as the rest of the country is in a competition for immigrants for economic and other reasons.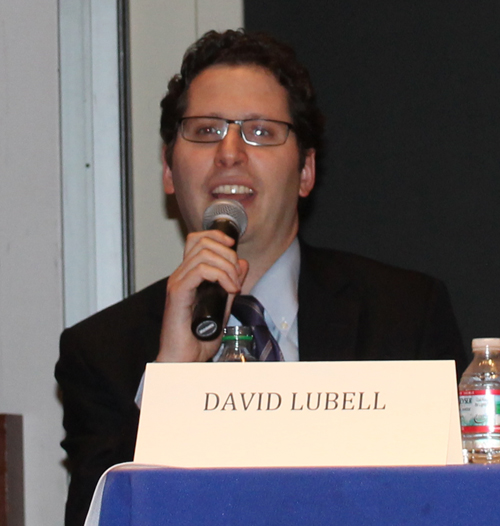 David Lubell
---
---
Top of Page

Back to ClevelandPeople.Com Community and Special Events

ClevelandPeople.Com is sponsored in part by