2013 Celebration of Goodness Luncheon
Project Love - Purple America - Values-in-Action Foundation
Landerhaven
September 12, 2013
Project Love® Remember the Children Foundation is a character-building education and training organization. Through workshops, community events, leadership training and media programs, Project Love-Purple America empowers teens and adults to create a culture of kindness, caring and respect by putting their values-in-action wherever they go.
Their mission is achieved through hands-on programming in middle and high schools in eight Northeast Ohio counties (Ashtabula, Cuyahoga, Geauga, Lake, Lorain, Medina, Portage, and Summit) and through video-based programming nationally. They provide intensive leadership training seminars for teens and other character education tools that help schools combat bullying, cheating and fighting and achieve key benchmarks of Ohio's School Climate Guidelines issued by Ohio's Department of Education.
In 1994, Cleveland insurance executive Stuart Muszynski and his wife Susan, a clinical psychologist, saw the link between violence in the media, acts of teenage meanness, and violent acts in high schools and our society and decided to do something about it. Knowing teens can grasp abstract concepts that may impact them for decades, the Muszynskis created a program to build character and life skills for that group.
Out of that first seminar, the Muszynskis founded Project Love®
Project Love hosts an annual event, founded by Sam Miller of Forest City Enterprises, that honors local community members for their contribution to their community, for principled leadership, and for setting an inspiring example for others to follow.
The 2013 Sam Miller Goodness Award was presented to Governor John Kasich, Sister Judith Ann Karam, CSA and Jane & Lee Seidman.
Ratanjit S. Sondhe, Board Chair Project Love - Purple America Values-in-Action Foundation, welcomed the crowd to the event and told how we need to find goodness in everyone and beyond that, to become goodness itself.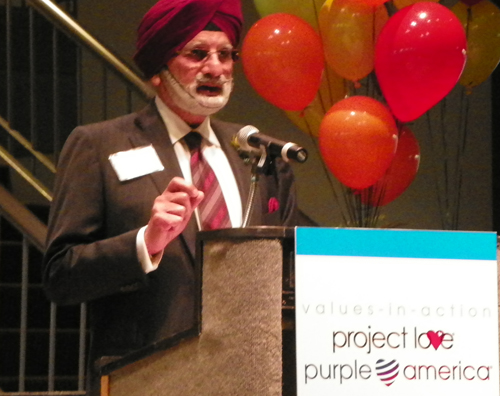 Ratanjit S. Sondhe
---
Stuart Muszynski, President and CEO of Project Love - Purple America Values-in-Action Foundation gave examples of why Project Love is so important such as the 160,000 students who stay home every day because of fear of bullying and that 30,000,000 American workers are bullied each year.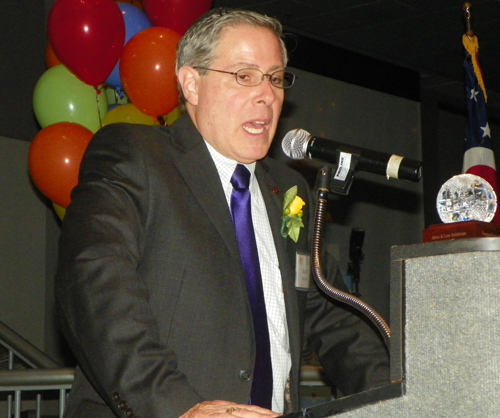 Stuart Muszynski
---
Michael Connelly, President and Chief Executive Officer of Catholic Healthcare Partners, introduced Sister Judith Ann Karam, CSA.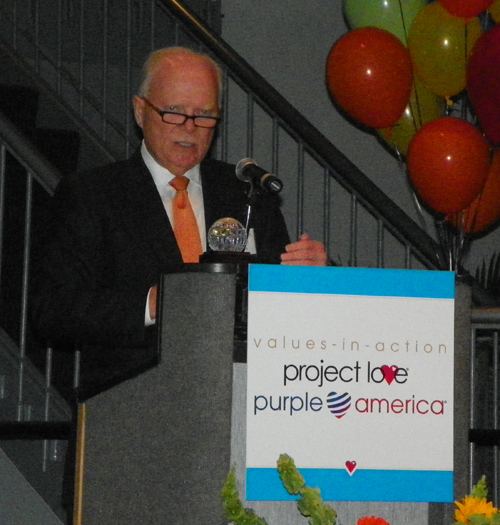 Michael Connelly
---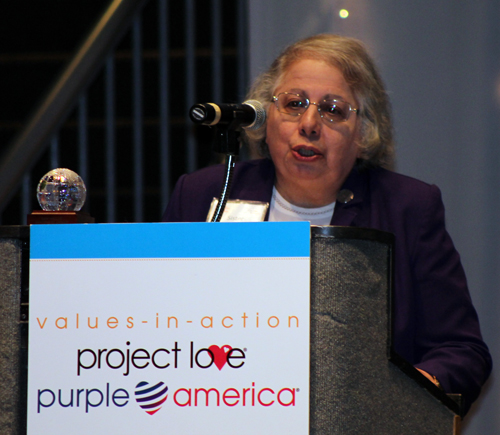 Sister Judith Ann Karam, CSA
---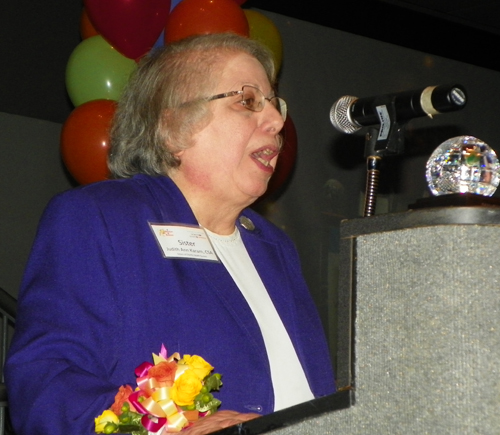 Next, Marc Krantz, Managing Partner at Kohrman Jackson & Krantz P.L.L., introduced Lee and Jane Seidman.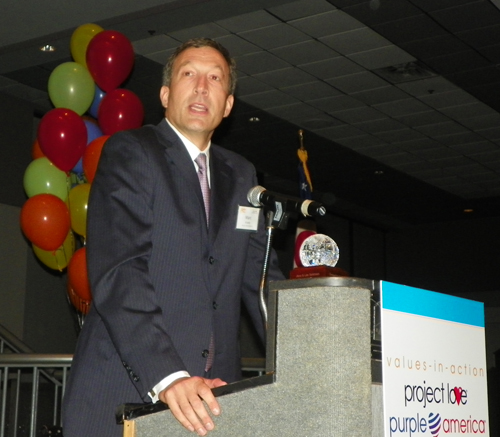 Marc Krantz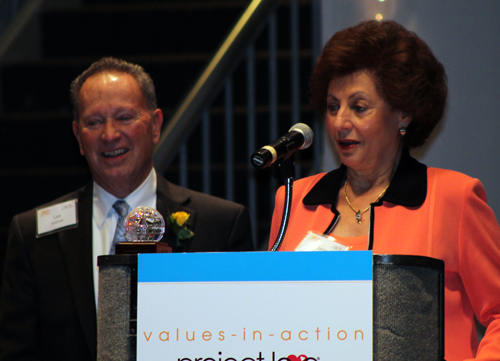 Lee and Jane Seidman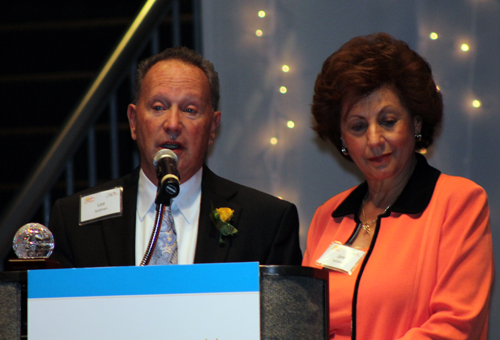 Sam Miller then introduced Ohio Governor John Kasich.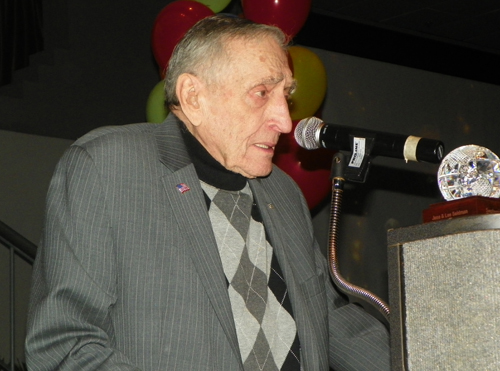 Sam Miller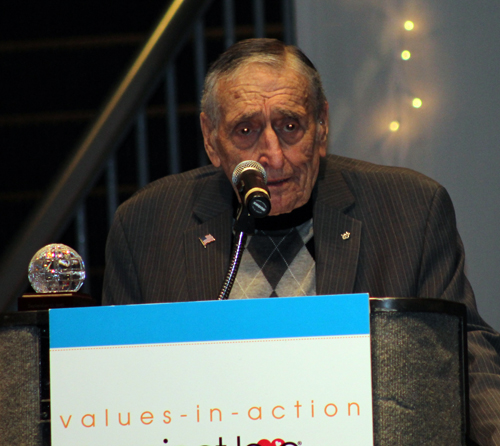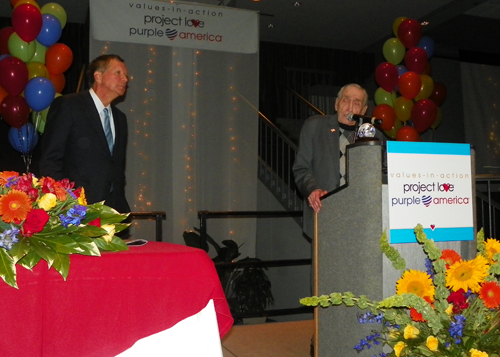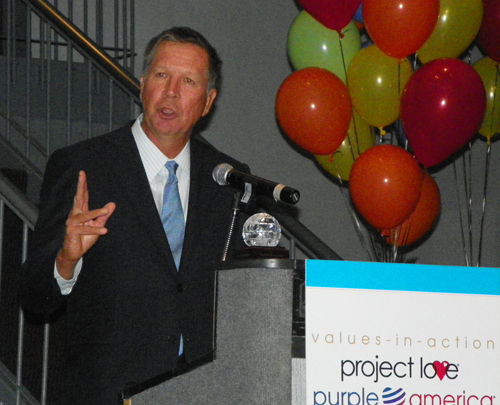 Ohio Governor John Kasich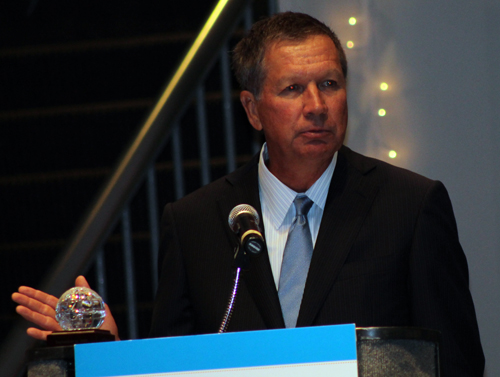 The event concluded with Rabbi Zachary Truboff from Oheb Zedek-Cedar Sinai Synagogue who told about the Jewish High Holidays including the blowing of the shofar, the ram's horn, on Rosh Hashanah.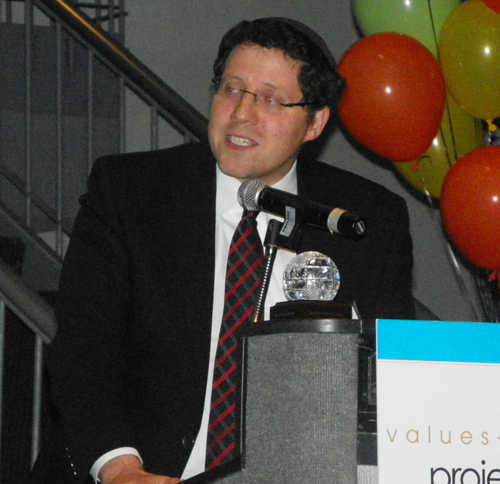 Rabbi Zachary Truboff



Enjoy these other images from the 2013 Celebration of Goodness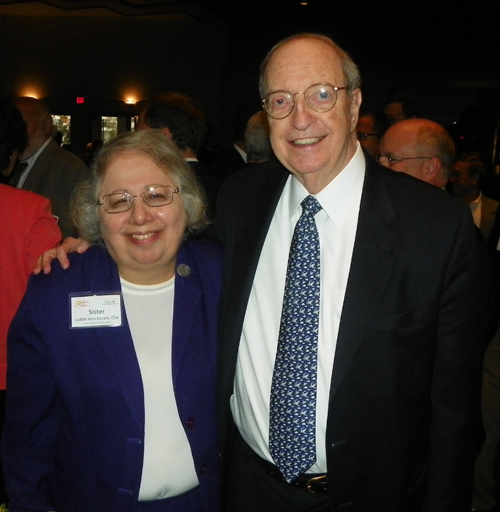 Sister Judith Ann Karam and Albert Ratner
---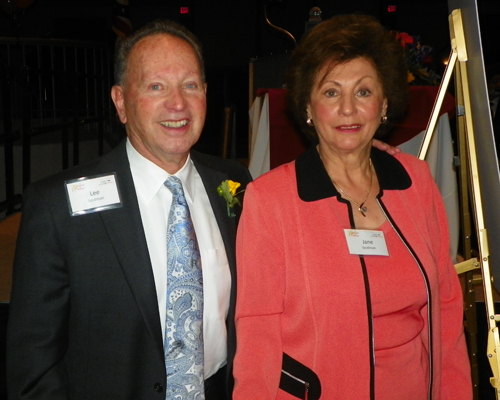 Lee and Jane Seidman
---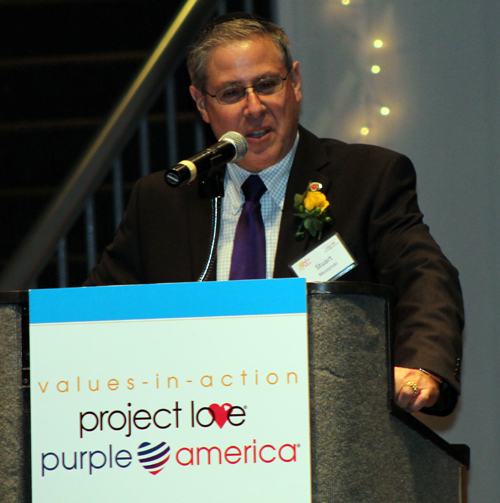 Stuart Muszynski
---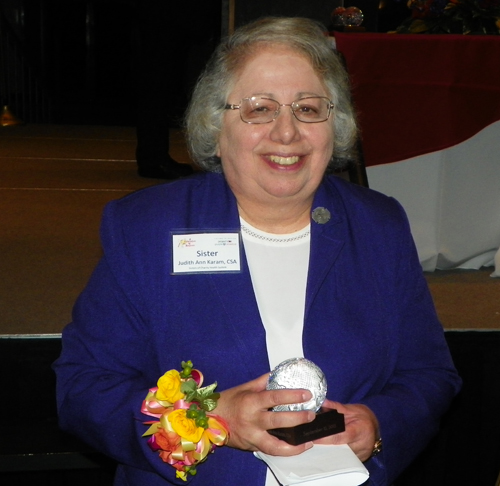 Sister Judith Ann Karam, CSA
---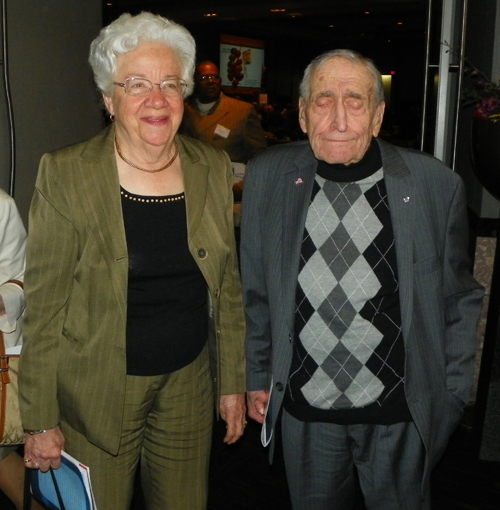 Eleanor Fanslau and Sam Miller
---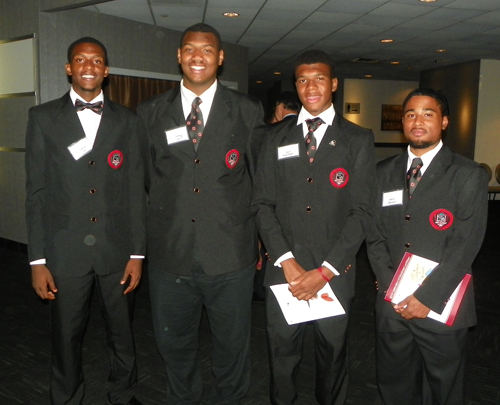 Ginn Academy Students
---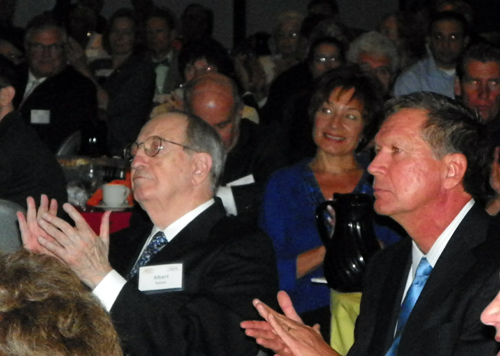 Albert Ratner and Governor John Kasich
---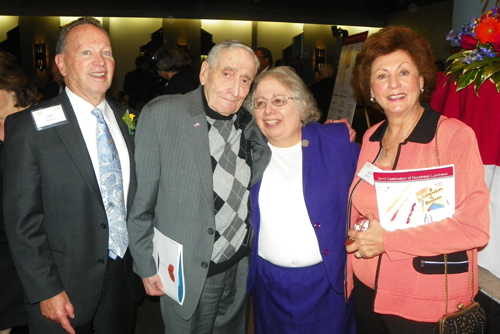 Lee Seidman, Sam Miller,
Sister Judith Ann Karam, CSA and Jane Seidman
---
Top of Page

Back to ClevelandPeople.Com Community and Special Events

ClevelandPeople.Com is sponsored in part by