Champion of Immigrants
International Services Center Award
Ariel International Center
November 19, 2013
The Champion of Immigrants Award was created in honor of Frances Payne Bolton, former member of the U.S. Congress, and Kenyon Bolton, past Board President of the Nationalities Services Center (now the International Services Center), acknowledged leaders and trailblazers in their own championship of immigrants.
As a U.S. Congresswoman, Frances Payne Bolton was instrumental in foreign affairs and easing the immigrants' transition to the United States, while her son Kenyon Bolton served as Board President in a time when Cleveland's population grew to accommodate large numbers of immigrants and refugees – including those fleeing the Hungarian Revolution.
This award was created to honor those who follow in these illustrious footsteps in aiding the path of immigrants coming to America.
International Services Center (ISC) is a non-profit, non-sectarian social service agency dedicated to helping thousands of immigrants and refugees each year to achieve self-sufficiency. ISC's broad services include English and Cross-Cultural Training, Refugee Resettlement, Employment and Economic Advancement, Anti-Trafficking, Immigration Counseling and Representation, Translation and Interpretation, Fingerprinting, Entrepreneurship through Agriculture, and Community Outreach. More about International Services Center
As its first recipient of this annual award, the ISC selected Dennis J. Kucinich, former U.S. Congressman and Mayor of Cleveland, because of his ongoing dedication and service to immigrants both locally and on a national level. As the grandson of immigrants from Croatia and Ireland, Congressman Kucinich understood the diversity that makes up the ethnic neighborhoods of Cleveland, as well as those in the African American and Latino communities. Throughout his political career he "stood up for the people," addressing their concerns and problems.
As a Member of Congress, his advocacy for immigrants and refugees helped many come and stay in this country. He also opened doors for bilateral trade with the countries represented by immigrants in Greater Cleveland. He has always put immigration to the forefront of his service to our community and country, and so richly deserves this honor.
Master of Ceremonies Dick Russ welcomed the crowd to the event and told about the ISC. He praised the venue, the new Ariel International Center.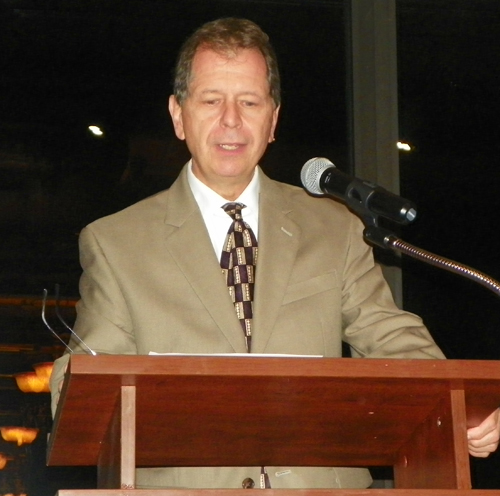 Dick Russ



Ariel International Center owner and immigrant entrepreneur Radhika Reddy told a quick story about her immigration and working hard to build the Ariel International Center.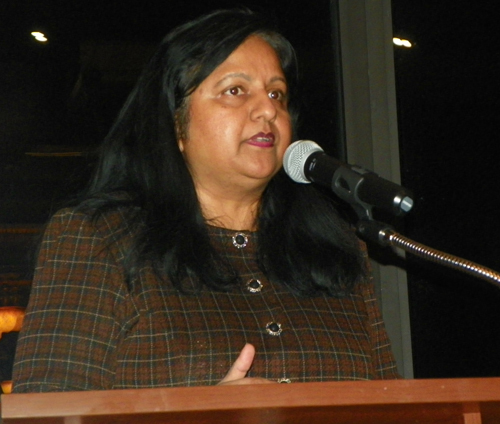 Radhika Reddy



International Services Center Director Karin Wishner told of her recent trip to visit refugee camps in Africa.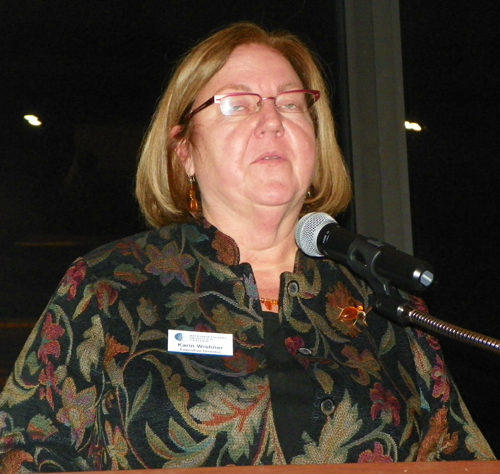 Karin Wishner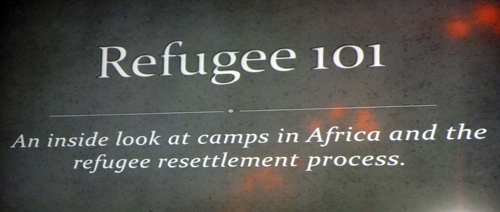 Karin said that ISC will resettle about 200 refugees this year mostly from Bhutan, Burma and Iraq.



Director Karin Wishner told how she is honored and grateful to do this work and that a study shows that for every dollar spent on services to refugees, $10 comes back to the community.

Next, Master of Ceremonies Dick Russ introduced Marty Gelfand, who served with Dennis Kucinich for 16 years. Marty is now a South Euclid councilman and attorney. He told the story of how they helped a Palestinian woman who was a victim of domestic violence stay in the US a little longer. He also told how Dennis Kucinich helped save the Cleveland Cultural Gardens when environmental issues cropped up.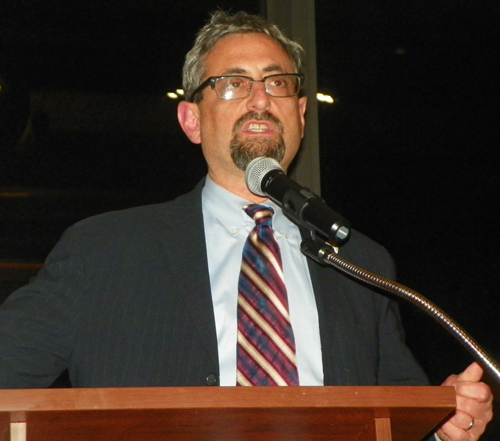 Marty Gelfand



Gary Kucinich, brother of Congressman Dennis Kucinich, spoke next. He said that not only is Dennis Kucinich a champion of immigrants but he is a champion of municipal power, autoworkers, steelworkers and more.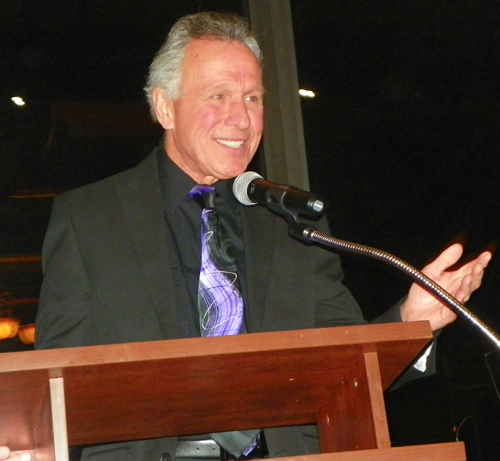 Gary Kucinich



Ken Kovach, board chair of the International Services Center told how the ISC used to have a Golden Door Award but the 97 year old organization was starting a new signature award and Dennis Kucinich was the best recipient because he stands up for other people.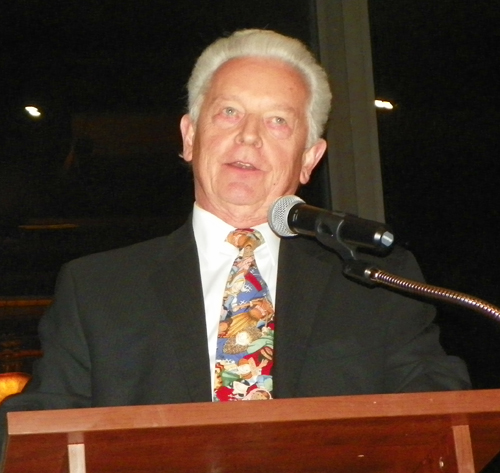 Ken Kovach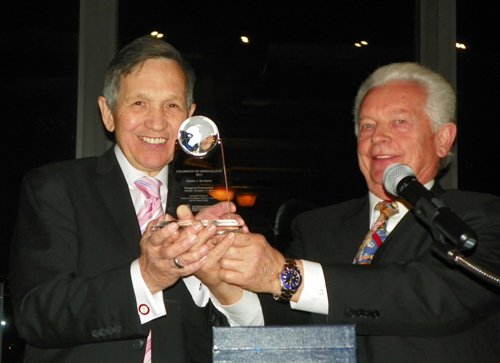 Dennis Kucinich and Ken Kovach



Congressman Dennis Kucinich accepted the first annual Champion of Immigrants award and told how Cleveland is one of the most welcoming cities in the world because of the ethnic mosaic spoken about by former Mayor Ralph Perk. He told of his father coming to the US from Eastern Slavonia through Ellis Island and how he drove an ice truck. He said that the undeniable truth of our existence is human unity. We are interconnected and interdependent - the science of the human genome proves that.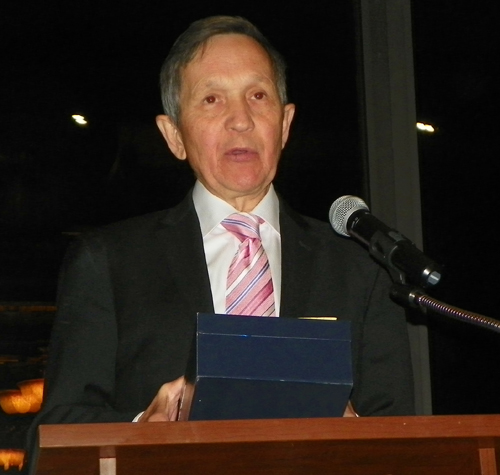 Dennis Kucinich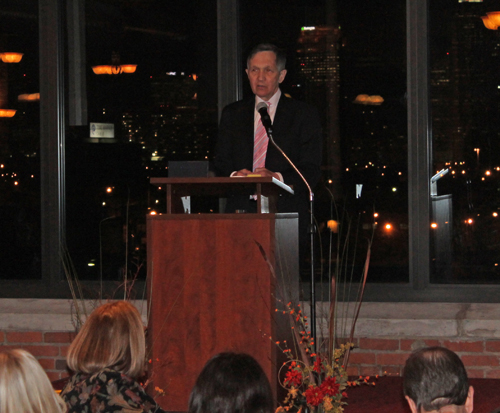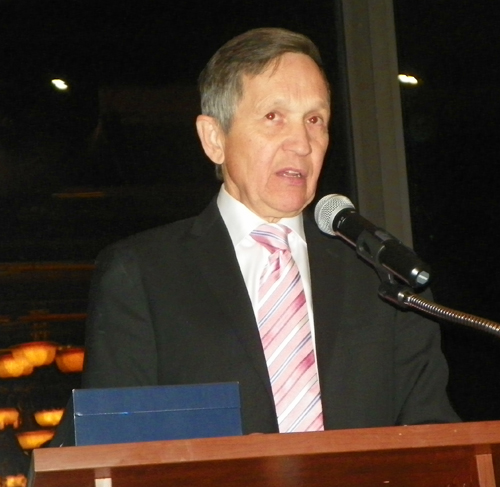 Enjoy these other images from the Champion of Immigrants event.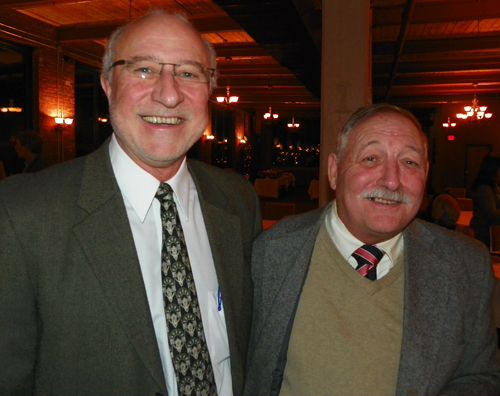 Rich Crepage and George Burke


---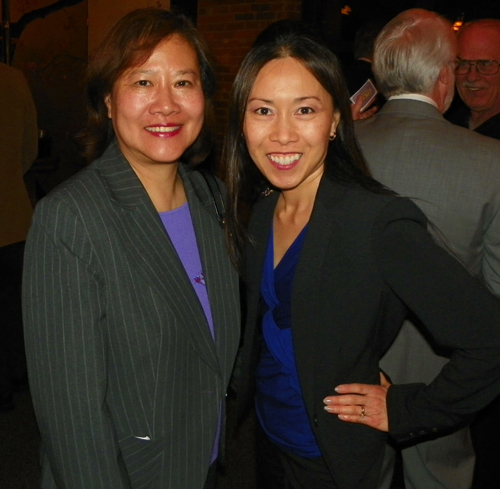 Judy Wong and Lisa Wong


---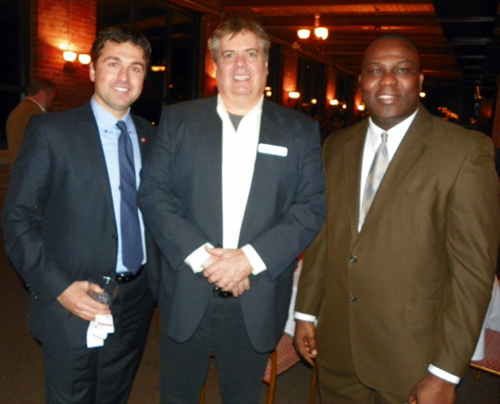 Murat Gurer, Dan Hanson and Rufus Darkortey


---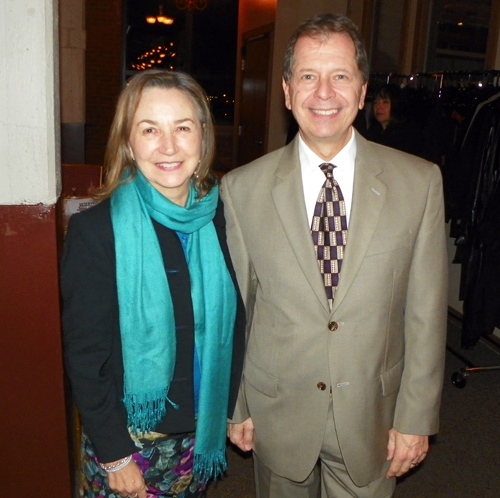 Maryann Kovach and Dick Russ


---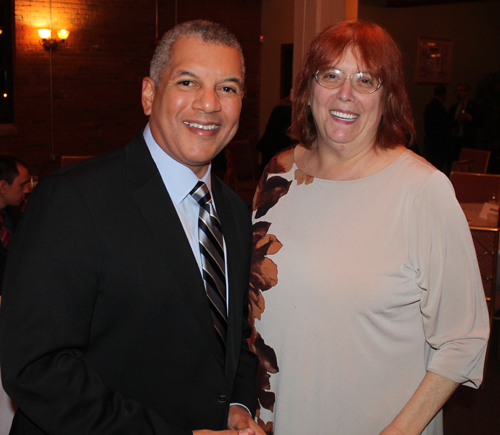 Russ Mitchell and Debbie Hanson


---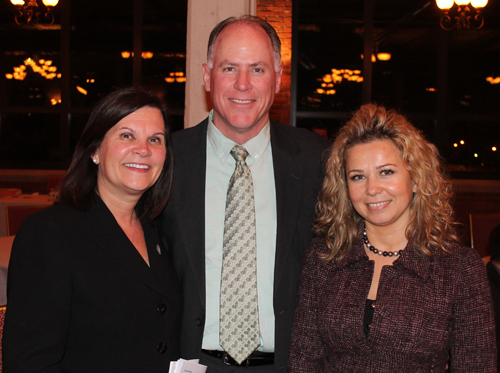 Mayor Georgine and Carter Welo with Anila Nicklos


---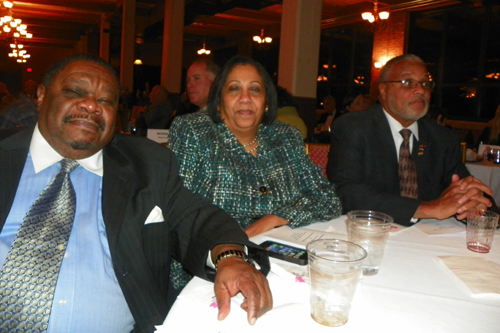 Luis and Diana Centeno-Gomez with Morris Pettus


---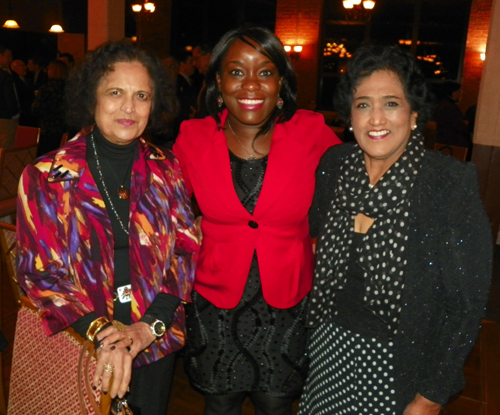 Dr Saroj Aggarwal, Joan Darkortey and Dr Shanta Kampani


---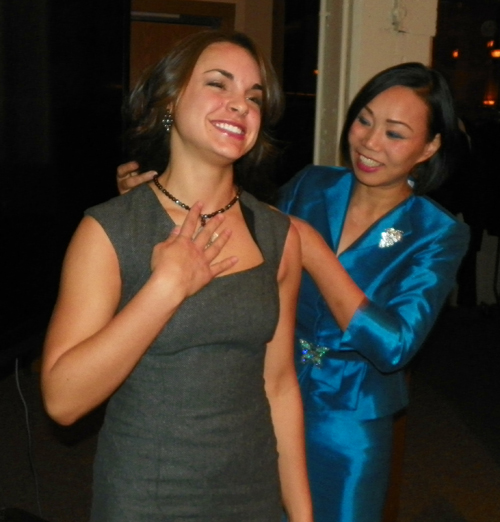 Raffle winner Alicia Gonzalez with Vanni Wang


---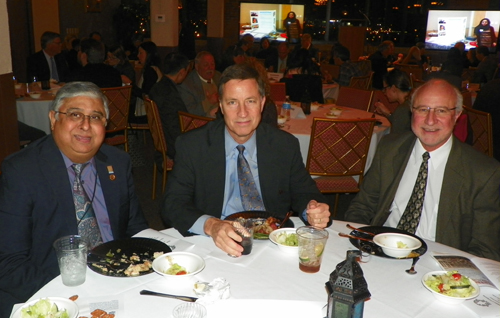 Anjan Ghose, Dave Fleshler and Rich Crepage


---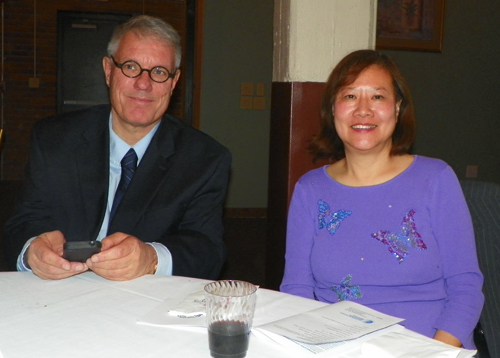 Michael Patterson and Judy Wong


---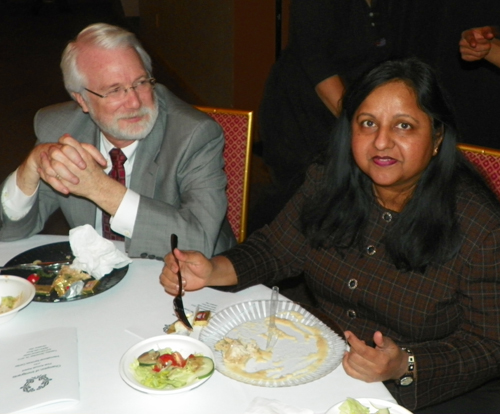 Rich Osborne and Radhika Reddy


---


Marty Gelfand and daughter


---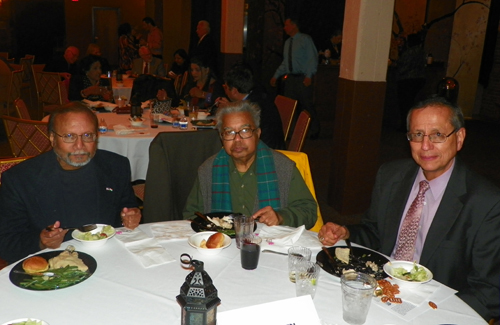 Asim Datta, Ranajit Datta and David Delgado


---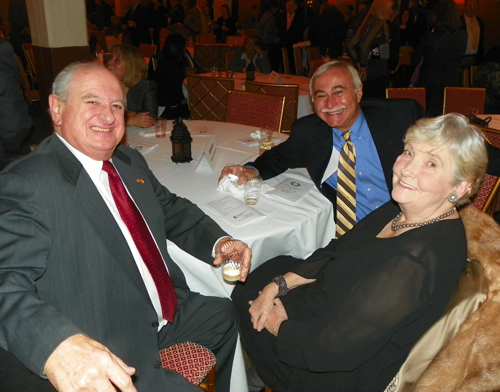 Manuel and Eileen Lopez and Jose Feliciano


---


Teamsters Table


---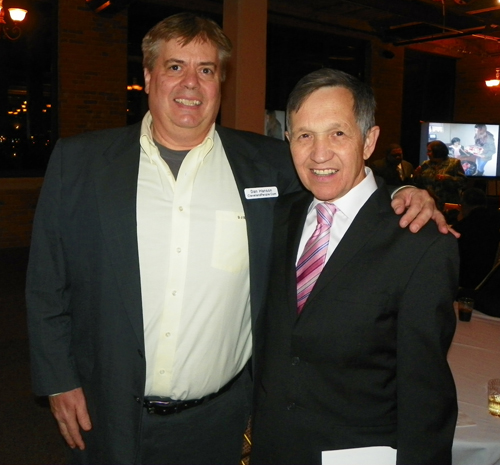 Dan Hanson and Dennis Kucinich


---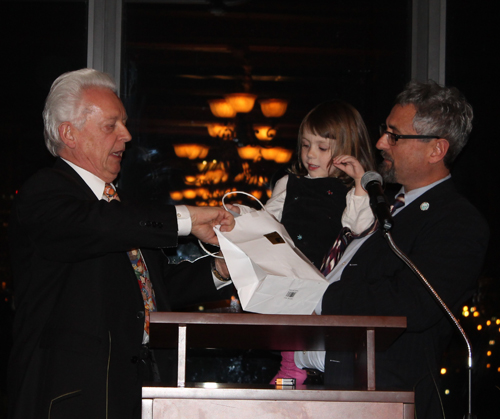 Ken Kovach, Marty Gelfand and daughter pull a raffle ticket


---
Top of Page

Back to ClevelandPeople.Com Community and Special Events

ClevelandPeople.Com is sponsored in part by