2013 Cleveland Asian Festival
Cheesa Laureta from the Voice
May 18-19, 2013
Cheesa, was born in Oahu, Hawaii to Filipino parents. The singer and songwriter is most noted for her run on NBC's The Voice in 2012. She was chosen by Cee Lo Green, mentored by Babyface, and made it to the quarter-finals.
Cheesa was the headline act of the 2013 Cleveland Asian Festival and performed both days.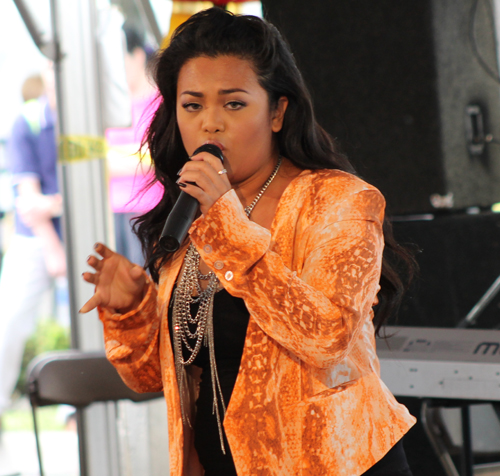 In this interview, Cheesa told how it felt to be picked by Cee Lo Green on the show despite missing her cue. She told of her musical influences including divas such as Whitney Houston, Mariah Carey, Celine Dione, Toni Braxton and others.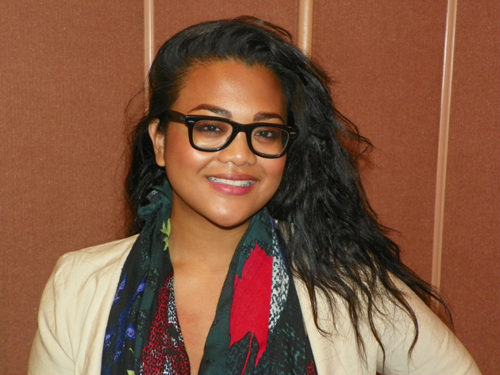 Cheesa is proud of her Filipino heritage which is noted for tight-knit families and a sense of community and support. Her brother Troy Laureta is her manager and while her parents envisioned a more traditional career for her (nurse, lawyer, etc.), the family is very supportive.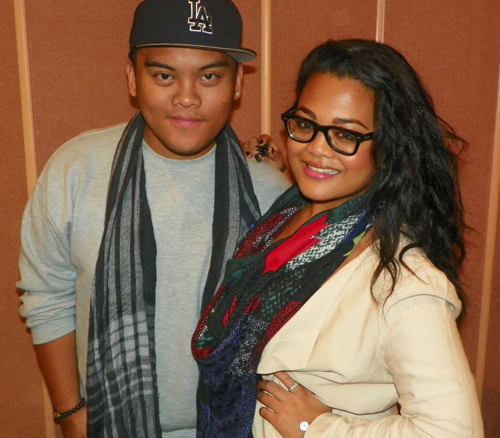 Troy and Cheesa



In this video, Cheesa said that in this modern day where social media and others can be cruel, we should embrace all types of people. She gave her personal message for young women.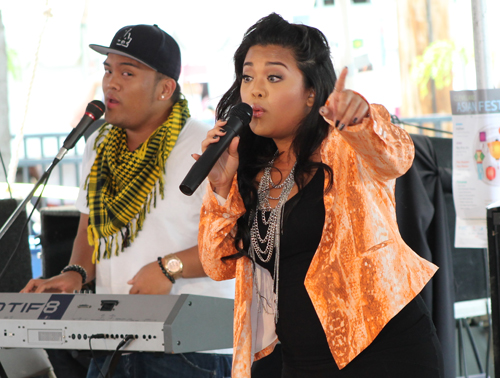 In this video from her Saturday performance, Cheesa, accompanied by her brother Troy, performed All by Myself, the song that saved her on the NBC show The Voice. All by Myself was written by Eric Carmen who was born and raised in Cleveland Ohio just a few miles from where Cheesa sang it that day.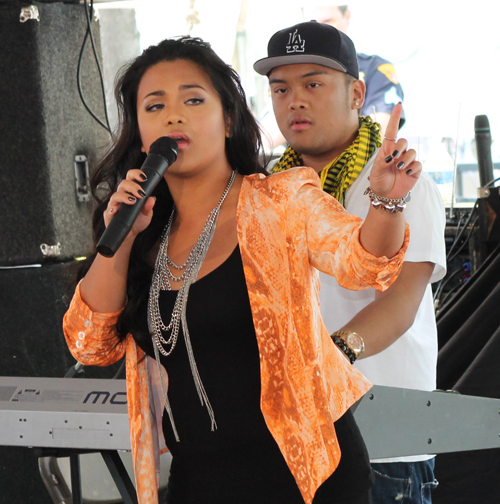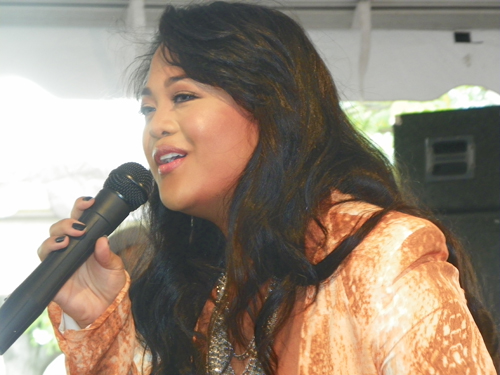 http://www.clevelandpeople.com/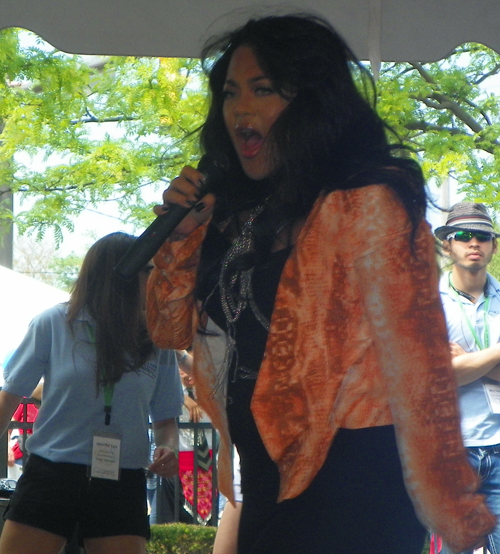 At the end of her performance, Cleveland Asian Festival MC Wayne Wong told of the headliners at the previous Festivals including comedian Dat Phan and the MTV dance group Instant Noodles. Then many of the Festival committee members gathered on stage for a group photo with headliner Cheesa from NBC's The Voice and her brother Troy. They pose seriously and then have fun with a crazy pose.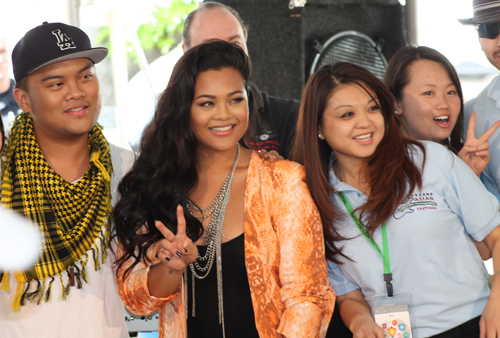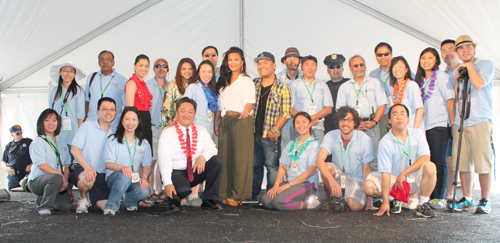 After the amazing Saturday performance word spread and the Sunday show was even more crowded.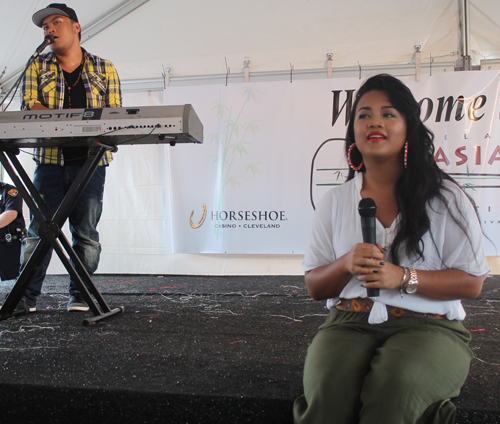 ---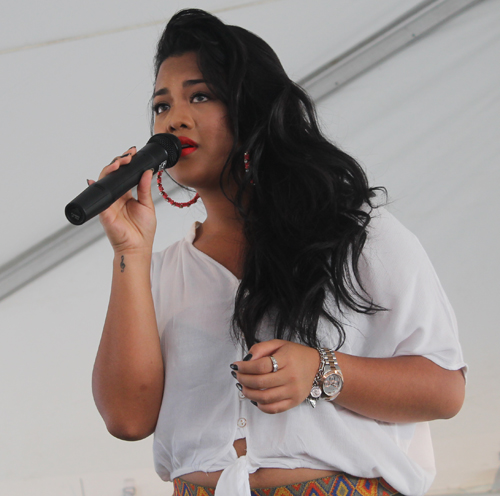 ---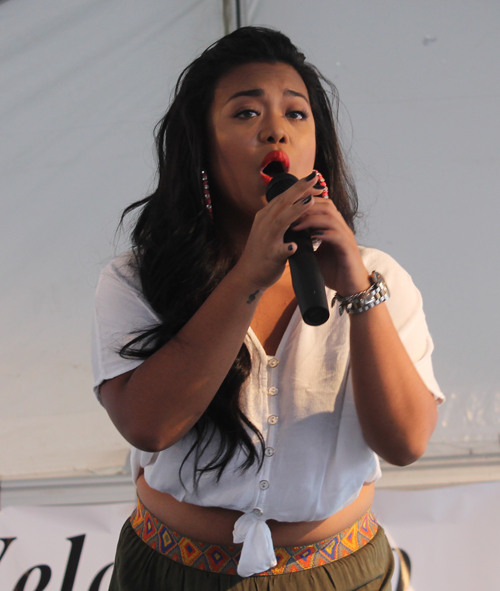 ---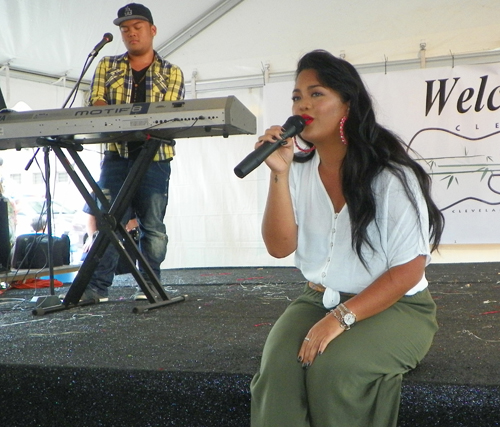 ---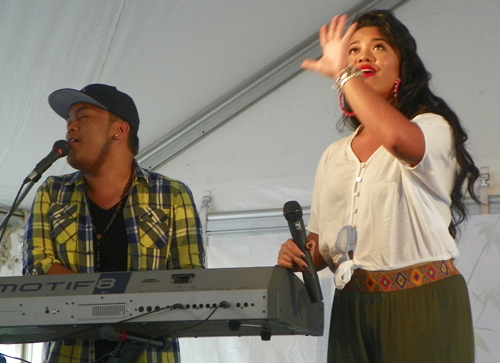 ---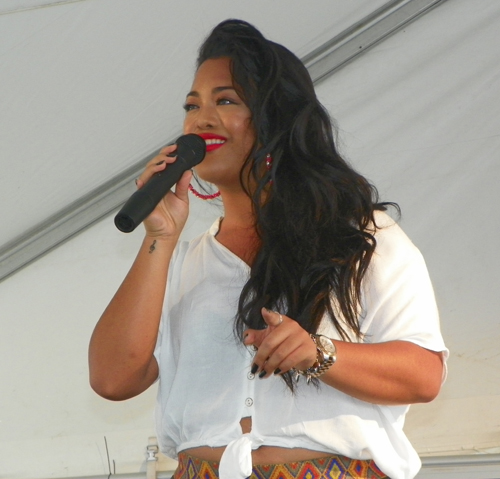 ---
---
Main 2013 Cleveland Asian Festival Page
Entertainment at the Cleveland Asian Festival
Entertainment Page 2 at the Cleveland Asian Festival
Cheesa at the Cleveland Asian Festival (this page)
Fashion Show at the Cleveland Asian Festival
Faces in the Crowd at the Cleveland Asian Festival
---
Top of Page

Back to ClevelandPeople.Com Community and Special Events

ClevelandPeople.Com is sponsored in part by