Cleveland's 216th Birthday Kickoff
216 in the 216
Tower City - February 16, 2012
Alonzo Mitchell had a vision. He wanted to remind people, both living in the city and those who have left, what a great place Cleveland is to live, work and play. Mitchell turned that vision into a reality by creating Ohio Homecoming.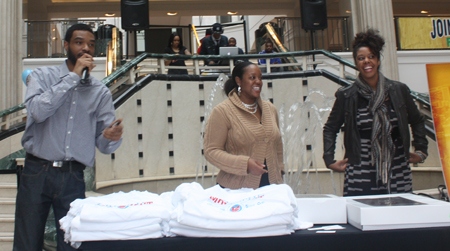 Alonzo Mitchell, Erika Mason and Candace Brown



The Ohio Homecoming Movement was created in 2010 to help establish entities and networking opportunities with the goal of advancing people and businesses through strategic partnerships in Cleveland, and cities within the state of Ohio. Ultimately, the Ohio Homecoming Celebration was designed to bring awareness to all of the positive things that the state has to offer, reinvigorate the citizens to aspire to greatness, and connect them with the tools to get there.

This is the 3rd year for Ohio Homecoming but it is a very special year. Cleveland was founded on July 22, 1796 which makes 2012 the 216th birthday of the city. Cleveland is known as "The 216" because of its telephone area code, so this year is going to be huge.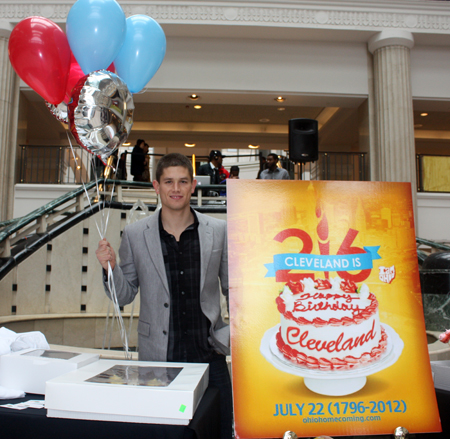 Tony Madalone of Fresh Brewed Tee's



Ohio Homecoming said, "To properly celebrate the cultural diversity and rich heritage of the people of Cleveland and make this year's event even bigger than the previous two years, the OHC team is proud to announce as new partners Global Cleveland, ClevelandPeople.com, and the Diversity Center. Current sponsors to date include Forest City Enterprises, Fresh Brewed Tees, and Wireless Zone."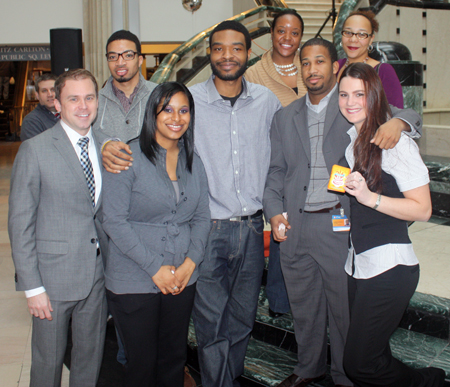 Some of the 'Cleveland is 216' team at the Tower City launch



The team of volunteers are working on yearlong celebrations for the big birthday. They kicked off with an event at Tower City on, when else, February 16 or 2-16.

Hundreds of Clevelanders gathered to see the sports mascots - Chomps from the Cleveland Browns, Sir CC from the Cleveland Cavaliers and Slider from the Cleveland Indians. They enjoyed special cupcakes and free T-shirts as well.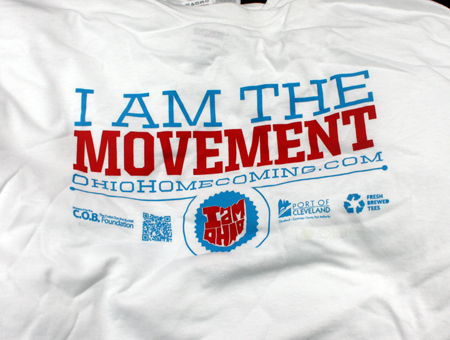 A DJ kept the beat going and Cavs in house announcer Ahmaad Crump served as MC.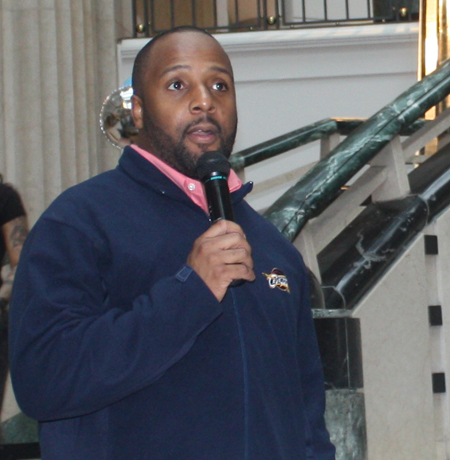 Ahmaad Crump



Neil Mohney of Forest City Enterprises has been named Honorary Chair of the Cleveland Is 216 year-long celebration. "Cleveland is an incredible city, full of amazing people and world-class amenities. Ohio Homecoming and 'Cleveland Is 216' is about promoting, supporting and celebrating our great assets, which includes each and every Clevelander!"ť said Mohney, a native Clevelander.

The Tower City launch was just the kickoff to a year culminating in a huge bash in July. Stay tuned and remember that Cleveland Is 216.

Enjoy these images from the 2-16 launch.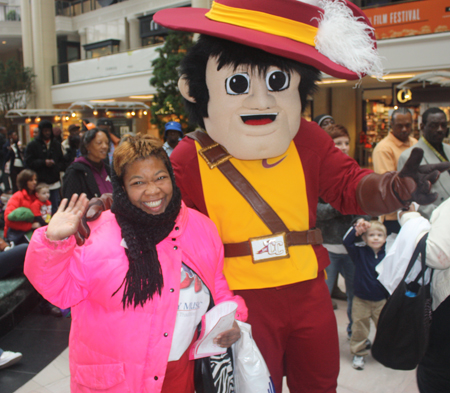 Cleveland Cavs mascot Sir CC and fan


---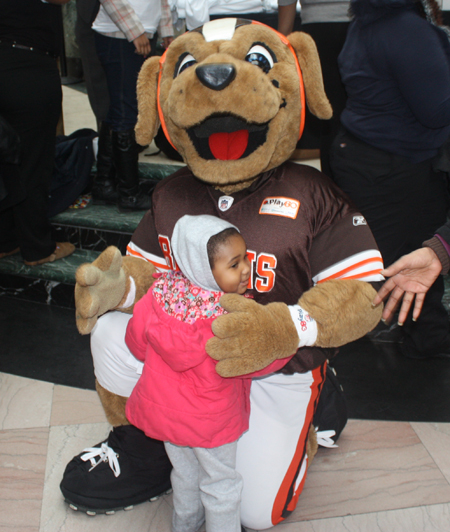 Cleveland Browns mascot Chomps with young fan


---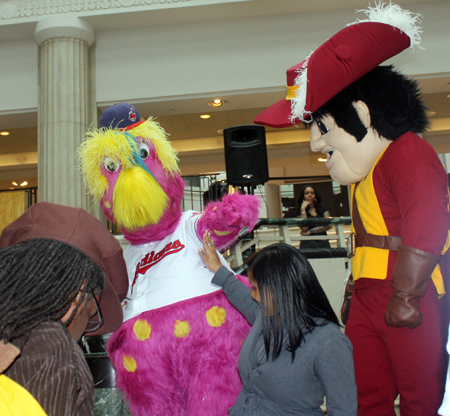 A high five from Cleveland Indians mascot Slider


---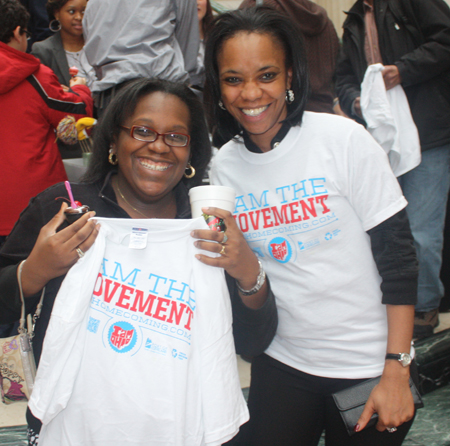 ---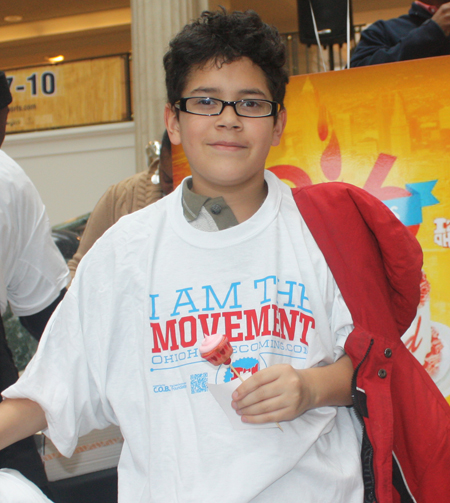 ---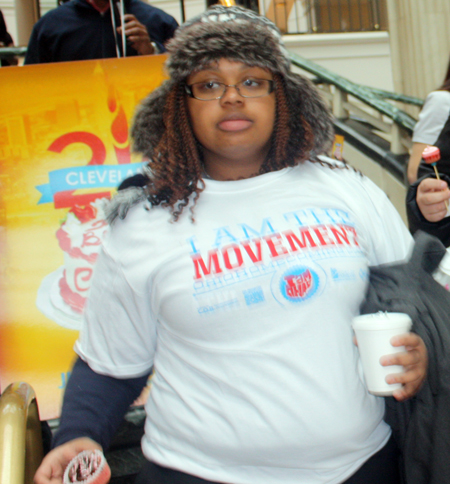 ---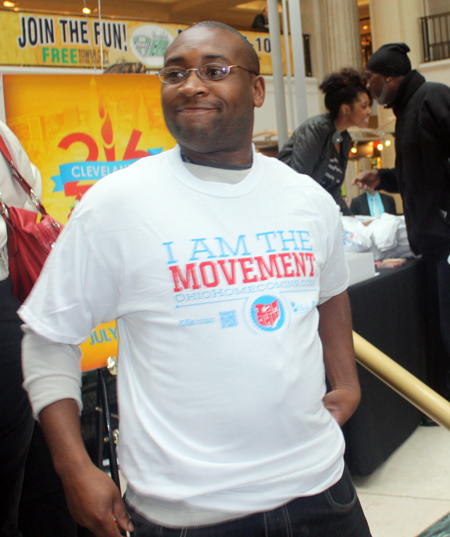 ---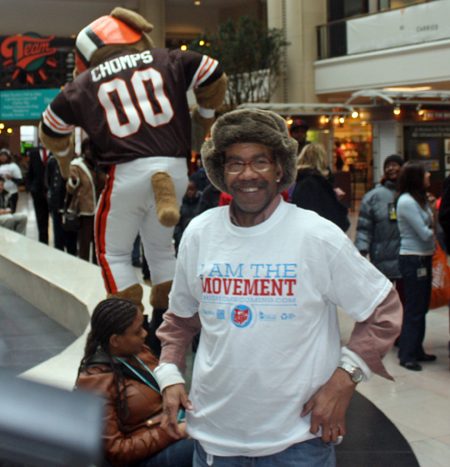 ---
---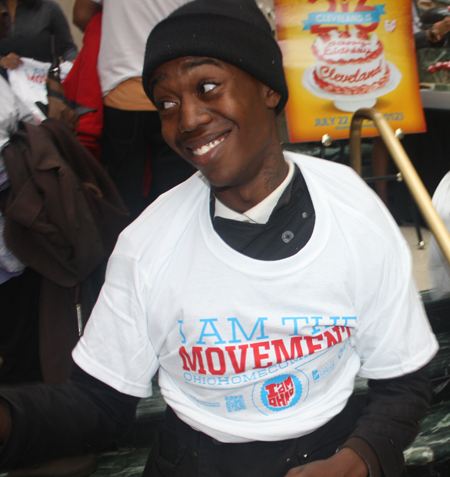 ---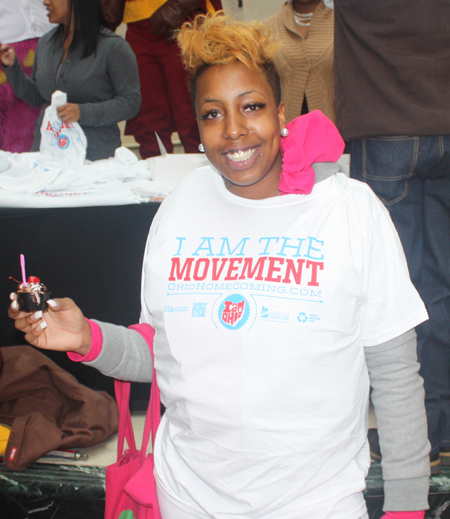 ---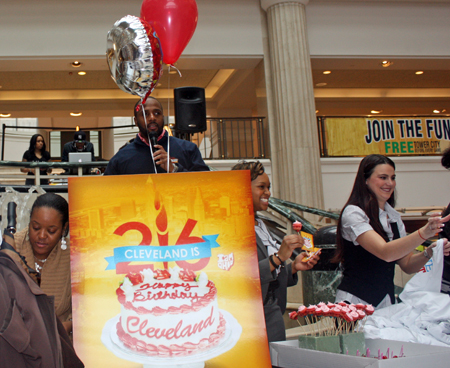 Cleveland is 216 team working


---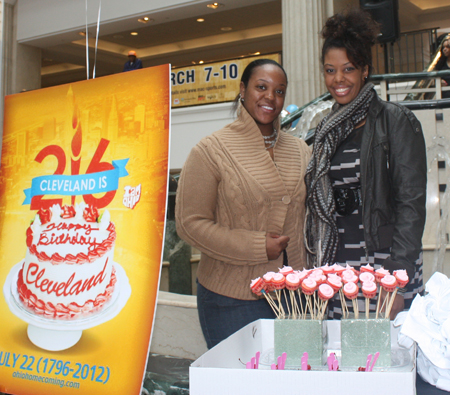 Erika Mason and Candace Brown


---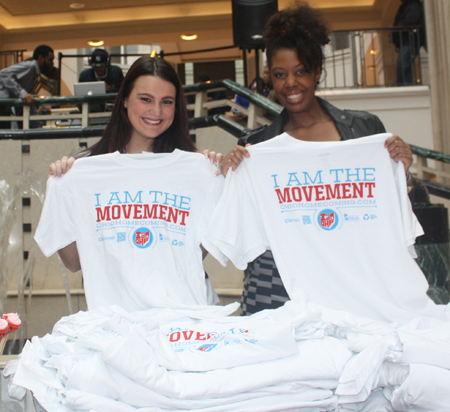 Ashley Schwark and Candace Brown


---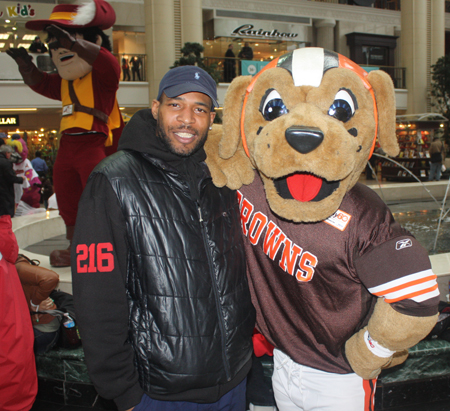 ---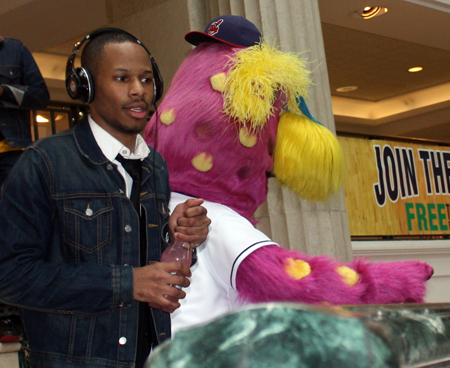 ---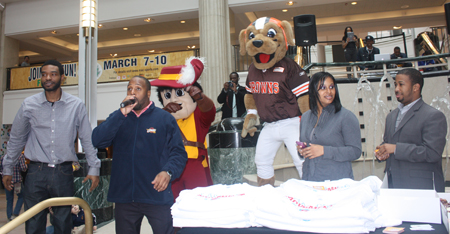 Alonzo Mitchell, Ahmaad Crump and Cleveland is 216 team working


---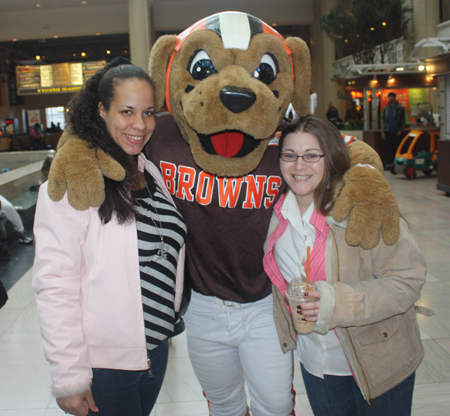 ---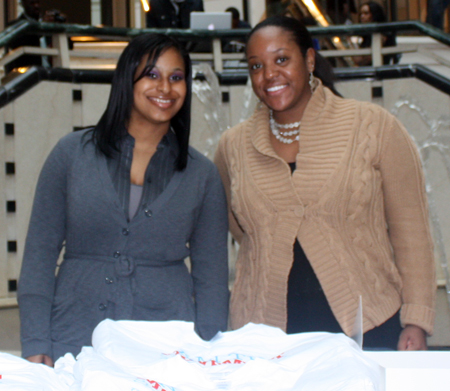 ---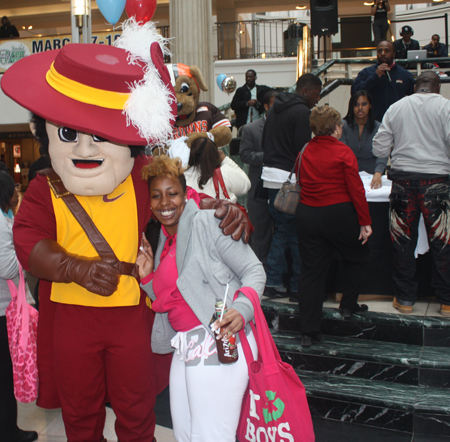 ---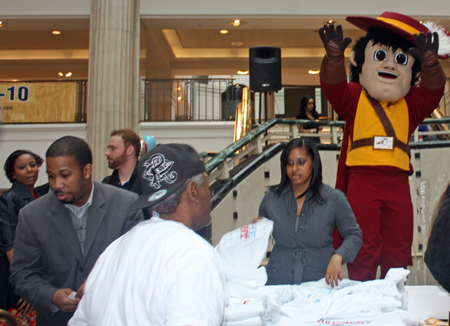 ---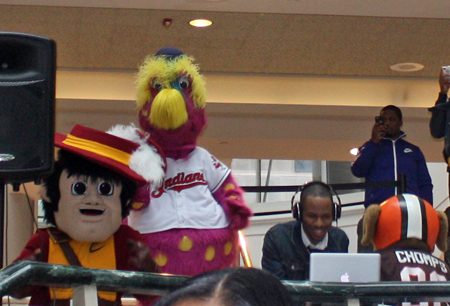 ---
A great time was had by all. Stay tuned for more in this milestone year.
---

Top of Page

Back to ClevelandPeople.Com Community and Special Events

ClevelandPeople.Com is sponsored in part by