Cleveland International Hall of Fame
2014 Class
The 2014 Cleveland International Hall of Fame Class - Monday May 12, 2014 Induction.
---
Almost 140 worthy candidates were nominated for the 2014 Class of the Cleveland International Hall of Fame. The selection committee was advised by previously inducted members of the Cleveland International Hall of Fame.

The Cleveland International Hall of Fame Class of 2014 consists of (in alphabetical order) :

Click on an inductee's name to jump to their bio.
---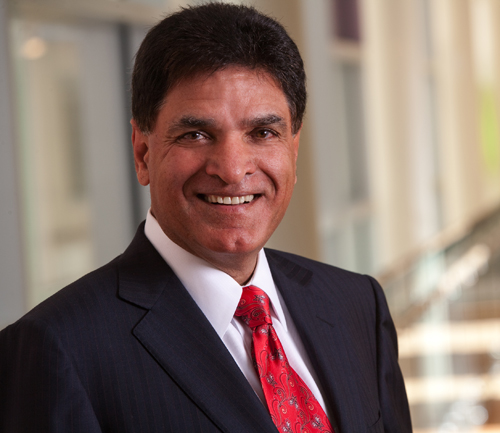 Monte Ahuja
Monte Ahuja came to the U.S. in 1969 as a student at Ohio State University. He graduated with a Masters Degree in Mechanical Engineering in 1970.
Ahuja moved to Cleveland in 1972 and while working full time earned an MBA Degree from Cleveland State University in 1975, graduating with honors (Beta Gamma Sigma).
Immediately following his graduation from CSU In 1975, he launched a distribution company. Through internal growth and careful strategic planning, Monte Ahuja grew the company, Transtar Industries, into an international business, as the leading U.S. company in the distribution of automotive transmission replacement parts to the aftermarket.
The business was sold in 2010. Ahuja is currently Chairman, CEO of MURA Holdings LLC, an investment company.
Transtar earned dozens of awards for its outstanding growth and community involvement and Monte Ahuja personally has been honored with numerous prestigious awards including:
Distinguished Alumni Award from Cleveland State University, in 1990;
George Dively Award by the Harvard University Business School, in 1999;
Honorary Doctorate Degree in Business, from Cleveland State University, in 2001;
Ellis Island Medal of Honor for outstanding American Citizens, in 2001;
International Executive of the Year Award by the World Trade Center of Cleveland, in 2002;
Distinguished Alumni Award from Ohio State University, in 2003;
Mr. Ahuja served as Trustee of the Cleveland State University Board for 9 years (1991-2000) and Chairman of the Board for six (6) years. In 1999, CSU named the new Business School building 'Monte Ahuja Hall', as its new home for the College of Business Administration. In 2011, Cleveland State University named their business college The Monte Ahuja College of Business.

Mr. Ahuja is serving or has served with numerous organizations including BioEnterprise Corp. (Chairman of the Board), University Hospital System of Cleveland (Chairman ~ 2007-2011), The Greater Cleveland Partnership, Greater Cleveland Roundtable, The National Conference, World Trade Center Advisory Council, Ohio Export Promotion and Trade Council (education committee)

In 2011, University Hospitals named its new hospital "Ahuja Medical Center" honoring the Ahuja family.

Monte Ahuja has been married to Usha for 42 years. They have two daughters, Manisha (married to Neil Sethi with grandson Rohan and granddaughters Raina and Ria) and Ritu.

Monte Ahuja will be inducted by Thomas Zenty

Top of Page


---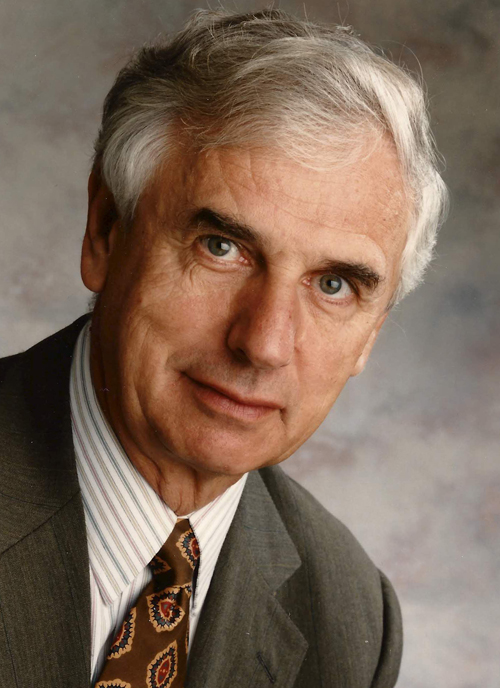 Eugene Bak
Gene Bak was born in Poland. In February 1940 the Soviets deported his entire village, including his family to Siberia. His family escaped from Siberia in 1942 and went to Uzbekistan where his father joined the Polish Army in Exile. The army and their civilian families were evacuated from the Soviet Union to Iran in August 1942.
As a young child Gene spent five years in Polish refugee camps in Iran, Pakistan, and India. He joined his father in England after the war in 1947. While in England he attended Polish secondary schools there. Gene and his family immigrated to the United States in 1952.
Gene graduated from St. John Cantius High School in Cleveland in 1952 and enrolled at Ohio State University to study chemical engineering. He graduated from Ohio State in 1957 with Bachelor of Chemical Engineering degree and in 1967 he obtained Masters in Business Administration from Seton Hall University. He also attended business programs at University of Michigan, Harvard University, and Syracuse University. Gene is a Registered Professional Engineer in the States of Ohio, New Jersey and Pennsylvania.
Gene spent his entire professional career in the chemical industry beginning with Diamond Shamrock where he started as a chemical engineer advancing to a number of supervisory positions. He joined Mooney Chemicals in 1970 as plant manager at its Franklin, Pa facility. He was promoted to Vice President of Operations in 1974.
Mooney Chemicals merged with Outokumpu OY, a Finnish firm, to form OMG and Gene was named the President of the Mooney Chemicals Division. He became President and Chief Operating Officer of OMG in 1994 and was elected to the Board of Directors of OMG in 1995. Gene retired in 1999.
Gene has been active in civic work his entire adult life. While living in Pennsylvania he served on the Franklin Area School Board, Northwest Pennsylvania Planning Commission, Venango County Industrial Development Board, Hospital Foundation and Advisory Board of the Exchange Bank. He was also a Co-Chairman of United Way Campaign.
In 1982, when the Communist government declared martial law in Poland Gene helped Americares Foundation raise funds to deliver medicines and medical supplies to people in Poland. He accompanied the first shipment to Poland to ensure the medicines were distributed to the Polish people as intended.
Since his retirement Gene has authored his autobiography which was published by Columbia University Press in 2002 and the Polish version in Poland in 2013. He is one of the founders of the Polish American Cultural Center named in honor of Pope John Paul II, a creator of the Polish museum and is now leading the creation of Polish Heritage Garden next to the museum.
Presently Gene serves as the Executive Director of the Polish American Cultural Center. Gene's passion is fostering Polish culture, history and traditions. However, he is also proud of the fact that the Polish American Cultural Center has reached out to other ethnic groups here in Cleveland to benefit from their diversity.
Gene serves as President of the Opera Circle; is a past member of the Board of Trustees of Cleveland Society of Poles; a member of St. John Cantius Church Finance Board, Advisory Board of Marymount Hospital, Kosciuszko Foundation, Polonia Foundation and a number of professional organizations. He is also involved in helping children in Poland by raising funds for such charitable organizations as Laski Institute for the Blind and Polish Children's Heartline Foundation.
Gene has received numerous awards for his civic work, with the most prestigious being the Order of Merit of the Republic of Poland bestowed on him in 2006 by Lech Kaczynski the President of Poland.
Gene is married to Barbara and they have three children and six grandchildren.
Eugene Bak will be inducted by Ben Stefanski

Top of Page


---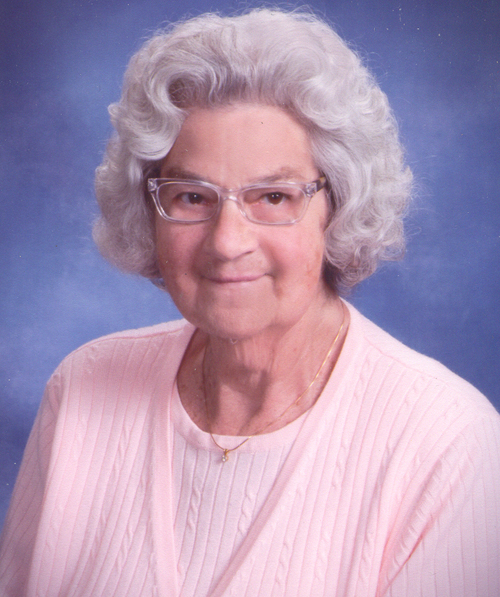 Margaret Callander
Margaret was born on July 28, 1932 in Cleveland to Scottish Emigrant parents from Glasgow, Scotland. She graduated from Shaw High School in 1950 as a member of the National Honor Society.
Margaret began Highland Dancing at the age of 5 and began competing at the age of 12. She was inspired to dance by her father, Bob Callander, who was a bagpiper and Pipe Major of a band. After a successful competition career she began to teach Highland Dancing in 1950. She received her teacher's Certificate in 1951 from the British Association of teacher's of Dancing (BATD), a worldwide association.
Shortly thereafter she became an Adjudicator of the Scottish Official Board of Highland Dancing Panel, which is also worldwide. Margaret is a life member of the BATD as well as the Federation of the United States Teachers and Adjudicators (FUSTA). She is a member of the FUSTA Hall of Fame.
Some of Margaret's students, as well as Margaret herself, were very successful in 1955 at the Edinburgh Festival in Scotland. Many of her students have won numerous awards in the United States, Canada and Scotland. Her students were very active in the Cleveland area, and the State of Ohio in such activities as the Cleveland Press Folk Festival, which was an annual event.
Under her tutelage they performed numerous times at the Ohio State Fair representing their Scottish Heritage as the official dancers of the Cleveland Kiltie Band. She also led the dancers to a performance at the Inauguration of Governor Voinovich in 1991.
Margaret's Balmoral Highland Dancers performed at many local and civic events, including shows and demonstrations at nursing homes, schools and weddings. In addition, Margaret spent 30 years teaching Scottish Country Dancing, which is the historic forerunner of American folk dancing.
Margaret is one of the founders of both the Ohio Scottish Games and the Ohio Scottish Arts School. In 1977 she helped organize the first Ohio Scottish Games, which continues to this day at the Lorain County fairgrounds.
Margaret still serves as co-chair of the Ohio Scottish Highland Dancing Competition. In 1978 the weeklong Ohio Scottish Arts School, consisting of Pipes, Drums, Fiddle, Harp and Highland Dancing was held for the first time with attendees from all over the U.S. and Canada. The School offers the opportunity to study under international teachers with whom they would never otherwise had the privilege.
Margaret still serves as the Coordinator of Staff and Classes for Highland Dancing at the Ohio Scottish Arts School. The combination of the Games and the School are known as the Scottish-American Cultural Society of Ohio.
Margaret served as the National President of the Association of Scottish Games and Festivals for three years. She has been inducted into the Hall of Fame of the Scottish Heritage Association of Northeast Ohio. The British Association of Teachers of Dancing honors Margaret each year by having a trophy presented in her name.
In 2009 Margaret was named Woman of the Year at the Historic First Presbyterian Church of East Cleveland, where she was a member for 63 years.
Margaret's life has focused on young people and adults, attempting to impress upon them the importance of doing their very best at all times, teaching them how to win and lose graciously. She has loyal following, spanning generations. She maintains contact with many of her former students and is held in high regard for her influential role in the development of the children she has taught. She encouraged her students to live their lives helping others.
Margaret had high expectations for her students and taught them to put forth their very best in their lessons, their shows and their lives.
Margaret Callander will be inducted by Kona Gant

Top of Page


---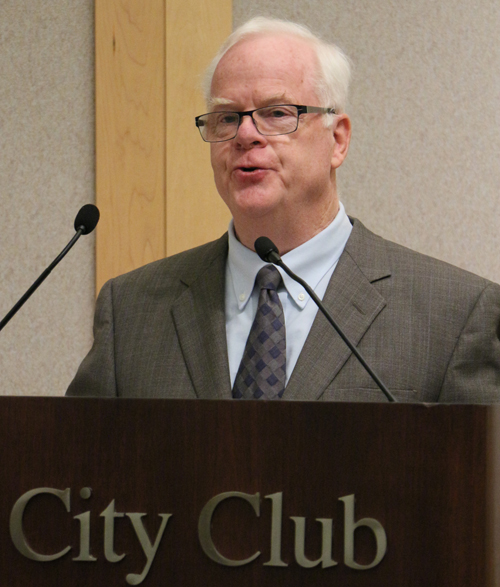 Jim Foster
James H. Foster joined The City Club of Cleveland in 1993, as Managing Director and was named Executive Director July 1, 1994.
Mr. Foster significantly expanded programming initiatives and strengthened City Club television and radio broadcasts, both locally and nationally. He strengthened funding to increase corporate support while maintaining a strong membership base.
A number of new initiatives began under his leadership, most importantly expanding student-oriented programming to enable more high school students to attend Friday Forums and establishing The City Club Youth forum Series. A major accomplishment was a multi-million million dollar renovation of The City Club space that included state-of-the-art broadcast capabilities and equipment.
During his tenure The City Club welcomed to its podium some of the world's most influential leaders, including Presidents Clinton and Bush, Archbishop Desmond Tutu, Irish Prime Minister Enda Kenny, Ambassadors from Saudi Arabia, China, England, Syria, Canada, Israel, Lebanon and many others. Also, numerous U.S. cabinet members and elected officials, and leaders in business, education, science, the arts - approximately 80 programs each year that total more than 1500 speakers during his twenty years. He retired in 2013.
Prior to joining The City Club, Mr. Foster was Vice President of C. K. Newcomb & Associates, an event production firm specializing in large, outdoor activities. In that capacity he co-founded The Cleveland Grand Prix Indy Car race in 1982 and was instrumental in its operation during its three years. He was Assistant Director of the Cleveland National Air Show and managed numerous other air shows around the country.
Earlier in his career, Mr. Foster worked in government and politics as campaign manager for a number of successful county-wide elected office campaigns, and served in various city and county positions. He served as campaign manager for the county-wide domed stadium campaign, an election which lost as a property tax issue but successfully promoted the two new stadia for the Cleveland community which became Progressive Field and Quicken Loans Arena.
For a number of years, Mr. Foster was a mission-ready Air Force pilot, first for the Air National Guard in Mansfield and then for the Air Force Reserves in Youngstown. He has more than 2200 hours in jet fighter aircraft, including the F-84, F-100 and A-37, and was a distinguished graduate of his USAF Pilot Training class.
Mr. Foster earned a Bachelor's Degree in Psychology from Kenyon College. He and his wife Janet have two sons, Andrew and Matthew.
The City Club of Cleveland is the country's oldest and continuous speakers' series. Its Friday Forums attract some of the most influential and informed national and international speakers, and City Club broadcasts are heard on more than 100 radio outlets across the country.
Jim Foster will be inducted by Dick Pogue

Top of Page


---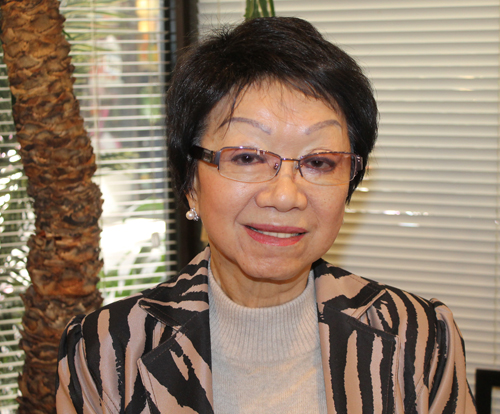 Donna Hom
Donna was born in Guangdong province in southern China. She married her husband Willie Hom in 1960 and emigrated to the U.S. (settling in Youngstown, Ohio).
After arriving in the U.S., she had four sons and saw the need to earn more money to support her family. In the 1960s, she worked as a waitress at her mother-in-law's Chinese restaurant (called Ding Ho) in Youngstown and at Perkins Pancake House in Austintown. As the economy in Youngstown deteriorated in the late 1960s, Willie and she realized that the family would need to move to a larger city in order to economically survive.
In 1970, they moved the family to Fairview Park. She worked at two west side Chinese restaurants as a waitress. Then in 1973, they opened their first Chinese restaurant, King Wah, in Rocky River across from Westgate Mall. The location was originally a dark biker bar, but they turned it into a Chinese restaurant after extensive remodeling. As business grew, they expanded the restaurant to accommodate more patrons.
Then they bought the building housing King Wah in 1977. In 1979, she bought an east side Chinese restaurant (located at LaPlace Mall in Beachwood) called Ho Ho and renamed it Ho Wah. The east side restaurant was an immediate success.
By the 1980s, the taste of American customers for Chinese food began to change. Customers were becoming tired of Cantonese-style/Americanized Chinese food (for example, egg foo yung or chicken chow mein). So Donna began to include in the menus Chinese dishes from other parts of China, such as Szechwan, Mandarin and Hunan dishes (for example, Kung Pao chicken).
In the mid-1980s, many Chinese-Americans in Cleveland dreamed of building a Chinatown on Payne Avenue and Superior Avenue that would be comparable to ones in Toronto and New York City and that would attract Asian investment to Northeast Ohio. In 1988, Willie and Donna decided to get involved in the development of a Cleveland Chinatown.
They purchased an old warehouse at the northwest corner of Payne Avenue and East 30th Street and began to develop Asia Plaza Mall under the supervision of their son, Stephen. In May 1991, they opened Li Wah Restaurant at Asia Plaza.
Li Wah was designed for Asian customers by serving authentic Chinese dishes and dim sum. Many small shops also opened at Asia Plaza. Willie passed away in September 1991.
In 2004, Donna purchased the old Cleveland Food Bank building, connected it to Asia Plaza Mall, and remodeled the building under Stephen's supervision. Most of the Cleveland Food Bank building was rented to an Asian grocery store.
Donna's dream is to create a vibrant Asian community in the East 30th Street and Payne Avenue area. Since 1988, dozens of new Asian businesses have been established from East 30th to East 55th Street on Superior Avenue and Payne Avenue.
In 2010, Donna opened up Asia Plaza Mall for the annual Cleveland Asian Festival, which is held on the third weekend of May each year.
Donna Hom will be inducted by Margaret W. Wong

Top of Page


---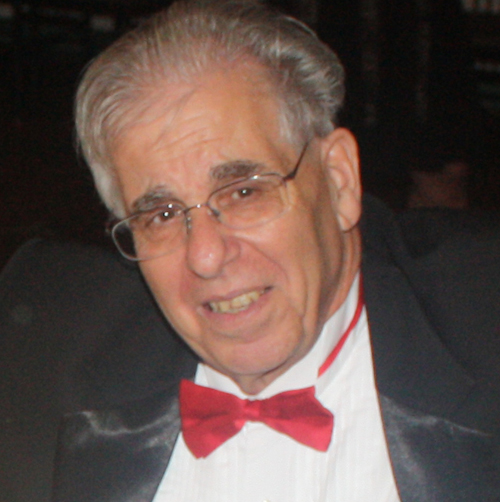 Joseph P Meissner
LTC Joseph Patrick Meissner first became interested in the military at the age of eleven when he followed the epic battle of Dien Bien Phu in the daily Plain Dealer accounts in 1954. In this lengthy battle a series of French strong points were slowly strangled by Communist Viet Minh soldiers led by General Giap and Ho Chi Minh. Even at this early time Meissner wanted to travel to Viet Nam.
After graduating from St Ignatius High School in 1959, he enrolled in Xavier University in Cincinnati. This University had an ROTC program which was mandatory for all students in their first two years but voluntary in junior and senior years when a prospective cadet applied and had to be determined eligible. Meissner applied and was accepted in this ROTC program which focused on training for the artillery. He spent his summer after Junior Year at Ft Sill, Oklahoma, where he learned all the arts of forward observing. Like his fellow soldiers, he heard the rumor that forward observers lasted all of "seven minutes in battle" since they were actually positioned with a radio in front of the front lines spotting targets for the howitzer batteries.
He received his BA Degree in 1963 from Xavier University in Ohio. Valedictorian of his class, he was awarded a History Major and minors in Mathematics and Philosophy. In his history studies, he again was interested in significant battles from Gettysburg to the Somme, from Patton in the Battle of the Bulge to Hitler's monumental invasion of the Soviet Union.
Placed in the inactive Army reserves for a deferment, he received his Doctor of Law Degree from Harvard Law University in 1966. In Law School, he Co-Chaired the Harvard Civil-Rights Committee. He created and Co-Edited the Harvard Civil Rights-Civil Liberties Law Review. He worked in Alabama during the Freedom Civil Rights Summer of 1964 and with the Washington Human Rights Project in the summer of 1965. He currently is Secretary for the Law School Class of 1966.
After law school, it now was time to fulfill his ROTC military obligation. (Somehow after Law School, Meissner was not called to active duty for a year. So he spent the year teaching mathematics at Myron T. Herrick School in Cleveland and doing legal work for the Congress of Racial Equality at the Bruce Klunder Freedom House.)
He completed his active Military Duty by 1969 which included overseeing an Officers' Club at Fort Hamilton in Brooklyn, New York, and serving in Viet Nam with 5th SFGA. During off-duty time in Viet Nam he worked with the Vietnamese American Friendship Society, teaching English and America's democratic institutions to Vietnamese youth. He received a Bronze Star for Service and Two Army Commendation Medals.
Returning to Cleveland, he would spend the next forty-three years both as a soldier in the military reserve and as lawyer in poverty and civil rights. He performed as a Staff Attorney and an Attorney-in-Charge for Offices of the Cleveland Legal Aid Society on both Cleveland's East Side and West Side from 1969 through 1975. He then became Director of the Society's Community Development Section, succeeding Judge Burt Griffin in that position.
During this time, he's been Legal Counsel for three hundred businesses and community organizations. He has also served some 15,000 individual clients. His office provided legal services on tax law and incorporation, business contracts, trademarks and copyrights, utility rate-making and environmental regulation. In June 2009 he received an award from the Empowerment Center of Greater Cleveland for his many years of legal service for poor people. He also received awards from the Consumer Protection Association, the Neighborhood Environmental Coalition, and the Vietnamese Community of Greater Cleveland for his longtime services. During the past seven years he has worked with various Asian Community groups for cultural events to celebrate Asian Heritage.
He has recently published a book on his fifty years of legal experiences, entitled LEGAL WARRIORS. This book celebrates all of the clients and community groups Meissner has represented who have fought for their rights and for justice.
For the past twenty years, he's also been Vice-Director of the Friendship Foundation (founded by Ms. Gia-Hoa Ryan, a Legal Consultant and Court Interpreter) which sponsors professional, business, and humanitarian missions to Indochina. He's journeyed to Vietnam and Kampuchea some thirty times on various projects. He's helped Ms. Ryan's Friendship Foundation sponsor over 1,000 volunteer participants in these projects, supplying over twenty million dollars of assistance in private funds, medical equipment and medicines, school supplies, foods, clothing, scholarships, and services.
Under the auspices of the Friendship Foundation, he has attended the LAWASIA Annual Conferences in Asia. He along with Ms. Ryan and others from Cleveland have given lectures in Viet Nam, Hong Kong, India, Malaysia, Indonesia, Korea, and most recently, Singapore. They have lectured on Intellectual Property, the U.S. court system, corporate law, trade policies, court mediation, and the practice of law in the United States, both civil and criminal. Attorney Meissner has also participated for many years as a judge in the LAWASIA Moot competition, hearing law student teams from many Asian law schools.
While fulfilling these civilian tasks, Meissner has served in the U.S. Army Reserve Program from 1969 to the present. He first joined the 350th Psychological Operations Company, overseeing printing and product development. When the 2nd PSYOP Group was located in Cleveland, Major Meissner was appointed as the Commander of the newly organized 21st PSYOP Company. After a three year command, he joined the 2nd Group where he served as he served as the Strategic Intelligence Officer and Group S-2. His commanders included COL Frank King, COL John Binder, and COL John Perry, experts in PSYOP and outstanding trainers of soldiers and units. (Their Reserve units have served overseas in Gulf War I, Haiti, Gulf War II, Iraq, and Afghanistan.)
His assignments also included working with Cuban Refugees in 1980, a reserve tour with the J-9 at USSOC in Florida, and various PSYOP activities and military exercises with NATO in Europe from 1980 to 1991. He has taught at Fort Bragg on various PSYOP topics. His own military education included completing his MOS training, the SF Operations Course at USAIMA at Fort Bragg, the ACE PSYOP Course at SHAPE, the PSYOP NATO Course at the Schule der Bundeswehr, the PSYOP course in England, and graduation from Command and General Staff College at Fort Leavenworth.
He has achieved the rank of Lieutenant-Colonel and served as the Deputy Commander of the 2nd Group. In June 2009, at a ceremony at Fort Bragg, North Carolina, he was awarded the General Robert McClure Lifetime Achievement for his military service. He is currently Editor of a Military Journal entitled "Perspectives," author of a published book on the Viet Nam War entitled "THE GREEN BERETS AND THEIR VICTORIES," and Administrator for the Email Letter FRONTPOST circulated daily worldwide.
He has been active with a number of veteran groups. These include the Greater Cleveland Veterans Memorial, Inc., (GCVM) where he has served as the Treasurer under the leadership of President Patrick McLaughlin. GCVM has sponsored improvements and the updating of the Veterans' Memorial at Mall C in Downtown Cleveland. Meissner has also been a member of the PSYOP Retiree Veterans for twenty years under the leadership of COL Perry, COL King, Command Sergeant Art Frindt, LTC Edwin Moore, and Sergeant Joseph Duda. He is also a Charter Member of the "Old Timers" Vietnam Veterans composed of legal personnel who served in Viet Nam. This organization was started by "our General" Patrick McLaughlin. He is a member of the Special Forces Association and its local Chapter 45 established by Vietnam veteran James Cole and of the 5th SFGA Reunion group founded by Parkinson.
He has three children, Paul Joseph, Betina Lazora, and Chiquita. His wife Zora passed away almost seven years ago. He is also Co-President of the Meissner Family Association in Ohio which includes over two hundred family members.
Joseph P Meissner will be inducted by Jason Lin

Top of Page


---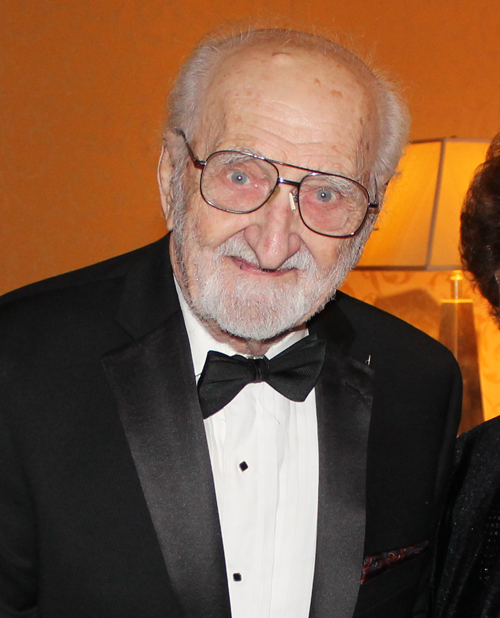 Ernie Mihaly
Ernest Mihaly was born in 1920 on East 122nd Street in the Buckeye Road neighborhood where he still lives. He was baptized at the First Hungarian Lutheran Church. He grew up in this same Hungarian neighborhood and attended Hungarian Language classes. His schools included Harvey Rice, Audubon Jr. High and East Tech. He played the violin through his junior year in high school in the school Orchestra.
He was drafted during WWII at age 18 and did his basic training at Camp Hood Texas, 148th Battalion. He sang in the 148th Battalion choir. His military time continued as he was sent to the Hawaiian Islands where he joined the 77th Infantry. He was stationed in Saipan, Okinawa and the Philippines. Not many people can claim this but Ernie was transferred from the Infantry into the 5th Air Force at Tokyo. He finally returned to the United States in 1948.
Once back in the U.S. he met a Magyar girl, Goldie Feher and nine months later (11/20/48) they were married.
He enrolled in Cleveland College then Western Reserve. He started his own Painting and Decorating Company in 1950 where he worked until he retired in 1990.
From the beginning, Ernie has embraced and cultivated his Hungarian roots. For the last 35 years he has been President of that same First Hungarian Lutheran Church where he was baptized. In the past ten years you can add the additional title of Treasurer to his job description.
He is a life member of the Hungarian Businessmen's and Tradesmen's Club.
He is a proud and active member of the Cleveland Hungarian Heritage Society, United Hungarian Societies, Hungarian Cultural Center of NEO, Hungarian Charity Club, Cleveland Hungarian Development Panel and The Hungarian Cultural Gardens.
He is almost single-handedly responsible for the restoration of the Hungarian Garden, working tirelessly on everything from digging to planting to repairing to fund raising and many things in between.
To this day he works hands-on to support all things Hungarian. He was honored in 2013 by The Cleveland Hungarian Heritage Society.
Ernie Mihaly will be inducted by Richard Fleischman

Top of Page


---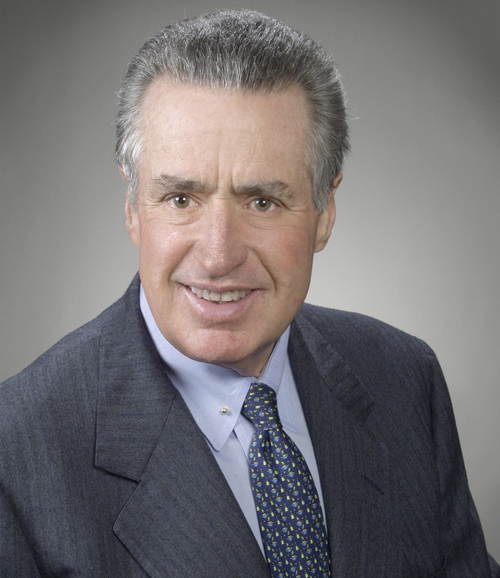 Thomas J. Scanlon
Thomas J. Scanlon received a Bachelor of Arts, Business Administration from John Carroll University in 1959. He then graduated from Cleveland State University - Cleveland Marshall College of Law - J.D., cum laude in 1963 and was a Member Board of Editors - Cleveland Marshall Law Review.
He has engaged in the private practice of law in Northeastern Ohio since 1963. The primary focus of practice is providing legal services in connection with the development, ownership, operation and management of industrial, commercial and residential properties and the financing thereof. As part of his practice, both on a fee basis and on a pro bono basis, Tom has organized many non-profit organizations and foundations, and have served on many Boards of Trustees and provided legal advice to such boards in connection with the operation of their activities, social purposes and responsibilities.
Scanlon has numerous Professional Affiliations and has received many honors such as Leading Business Lawyers, 2005 to present, the Irish American Archives Society Walks of Life Award in 2004, Cleveland-Marshall College of Law Alumni Association - Alumnus of the Year, 2007 and one of "100 Leading Irish-American Lawyers," 2009.
Tom Scanlon's civic and charitable affiliations include a number reflecting his Irish heritage such as leadership roles and memberships in Ancient Order of Hibernians in America, Inc., The Brehon Law Society of Cleveland (Founding Member), Irish American Archives Society (Secretary-Board Member), Irish-American Charitable Foundation (Board Member), Irish Heritage and Cultural Center (life member) and the Mayo Society of Greater Cleveland (Board Member).
Tom Scanlon is/has been affiliated with non-Irish organizations as well such as Centers for Families and Children, Cleveland Marshall Law Alumni Association, Cleveland Pops Orchestra, Cleveland State University Alumni Association, Greater Cleveland Sports Commission, Junior League, Leukemia & Lymphoma Society of America, Northern Ohio Chapter and West Side Ecumenical Ministry.
Whether it's the Irish Cultural Garden, the Mayo Ball, the Northern Ohio Rose of Tralee or even his firm's annual St. Patrick's Day Party (35th annual in 2014), Tom Scanlon plays an active role in many of the key activities of Cleveland's Irish community.
Thomas J. Scanlon will be inducted by Sam Miller

Top of Page


---
Top of Page
Back to the Cleveland International Hall of Fame
---