The Irish Cultural Garden was originally dedicated on October 29, 1939. A massive restoration effort culminated in the rededication of the Irish Garden on October 3, 2009.
See "before" photos of the Irish Cultural Garden

See photos and video of the Irish Garden Rededication ceremony

See many photos of attendees at the Irish Cultural Garden ceremony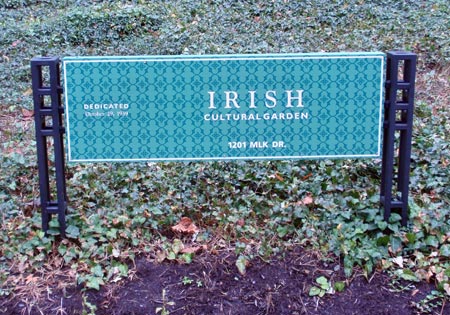 ---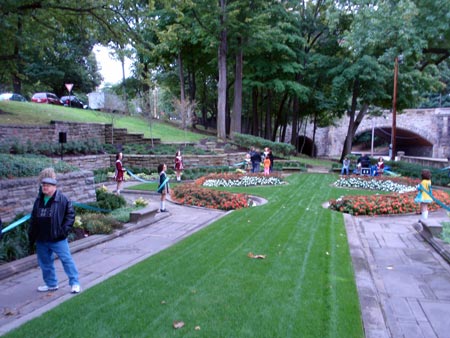 The Celtic Cross shape of the Irish Cultural Garden


---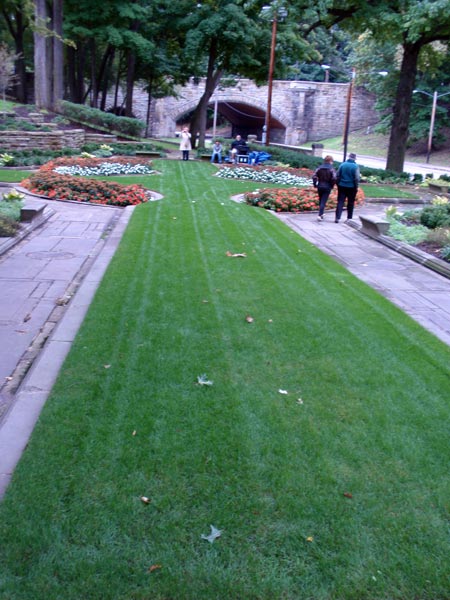 ---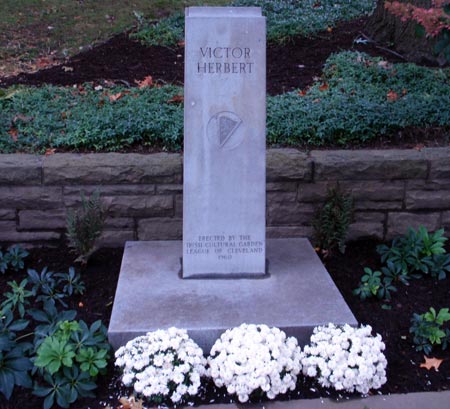 Victor Herbert Memorial



Originally this was a bronze portrait bust of Victor Herbert (1859-1924), an Irish-American cellist, composer, and conductor best known for his light operas. He was prominent among the tin pan alley composers and later a founder of the American Society of Composers, Authors, and Publishers (ASCAP). He published some of his dance music compositions under the pseudonym Noble MacClure.

New monuments were unveiled October 3, 2009 as follows.
---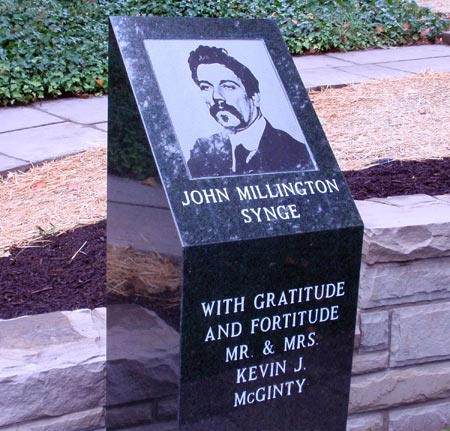 John Millington Synge



John Millington Synge (1871-1909) was an Irish playwright, poet, prose writer, and collector of folklore. He was one of the cofounders of the Abbey Theatre. He is best known for the play The Playboy of the Western World, which caused riots during its opening run at the Abbey theatre. Synge wrote many well-known plays, including Riders to the Sea, which is often considered to be his strongest literary work.
---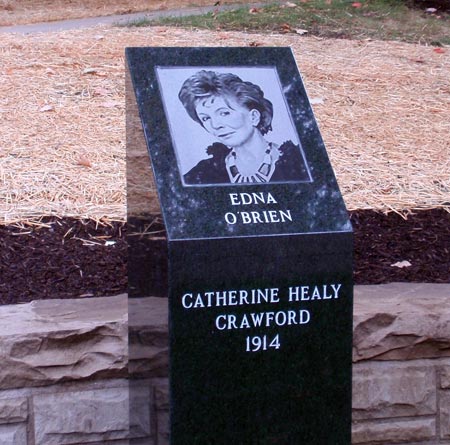 Edna O'Brien



Edna O'Brien was born in Tuamgraney, County Clare, Ireland in 1930. She is an Irish novelist and short story writer whose works often revolve around the inner feelings of women, and their problems in relating to men and to society as a whole. She has received numerous awards for her works, including a Kingsley Amis Award in 1962, and the Los Angeles Times Book Prize in 1990 for Lantern Slides. In 2006, Edna O' Brien was appointed adjunct professor of English Literature in University College Dublin. In 2009, Edna O'Brien was honoured with a special lifetime achievement award - the Bob Hughes Lifetime Achievement Award - at a special ceremony for the year's Irish Book Awards in Dublin.
---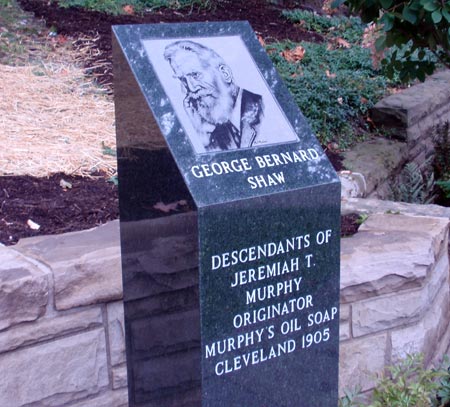 George Bernard Shaw



George Bernard Shaw (1856-1950) was an Irish playwright. He is the only person to have been awarded both a Nobel Prize for Literature (1925) and an Oscar (1938), for his contributions to literature and for his work on the film Pygmalion, respectively. Shaw wanted to refuse his Nobel Prize outright because he had no desire for public honors, but accepted it at his wife's behest: she considered it a tribute to Ireland.
---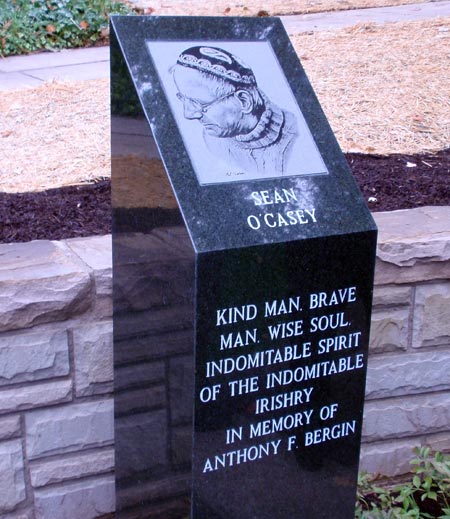 Sean O'Casey



Sean O'Casey (1880-1964) was a major Irish dramatist and memoirist. He was the first Irish playwright of note to write about the Dublin working classes.
---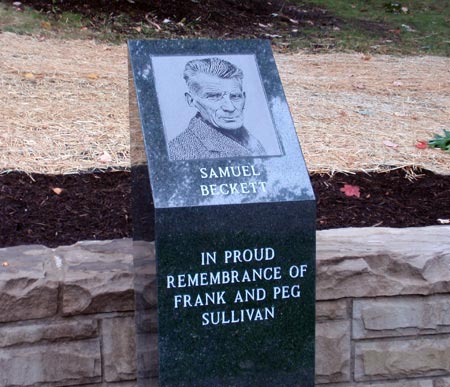 Samuel Beckett



Samuel Beckett (1906-1989) was an Irish writer, dramatist and poet. As a student, assistant, and friend of James Joyce, Beckett is considered one of the last modernists. He is most famous for the play Waiting for Godot. Beckett was awarded the Nobel Prize in Literature in 1969 for his "writing, which—in new forms for the novel and drama—in the destitution of modern man acquires its elevation".
---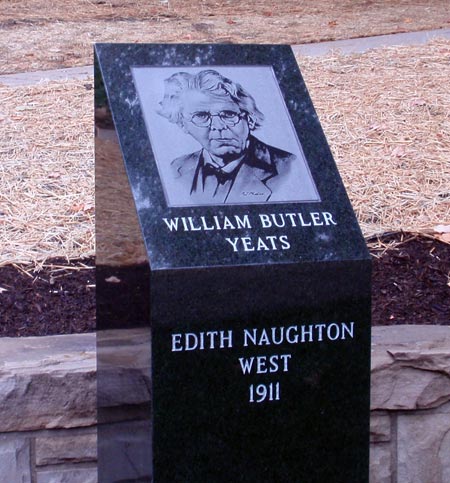 William Butler Yeats



William Butler Yeats (1865-1939) was an Irish poet and dramatist and one of the foremost figures of 20th century literature. In 1923, he was awarded a Nobel Prize in Literature for what the Nobel Committee described as "inspired poetry, which in a highly artistic form gives expression to the spirit of a whole nation;" He was the first Irishman so honored. He was aware of the symbolic value of an Irish winner so soon after Ireland had gained independence, and sought to highlight the fact at each available opportunity.
---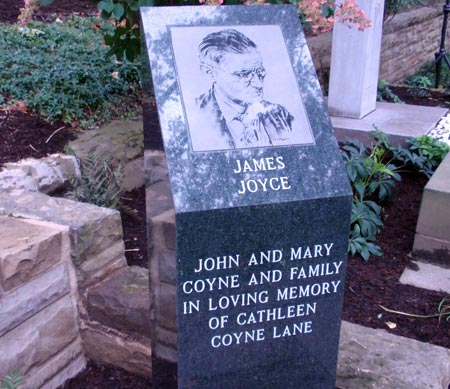 James Joyce



James Joyce (1882-1941) was an Irish expatriate author, playwright and poet of the 20th century. He is known for his landmark novel Ulysses (1922) and its controversial successor Finnegans Wake (1939), as well as the short story collection Dubliners (1914) and the semi-autobiographical novel A Portrait of the Artist as a Young Man.
---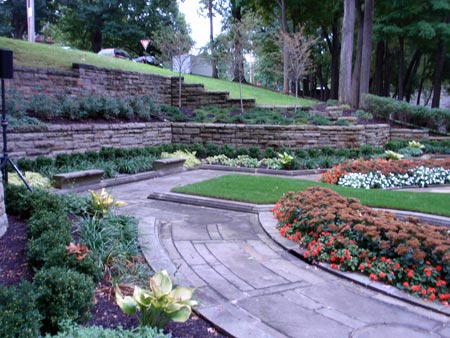 The beautiful Cleveland Irish Cultural Garden


---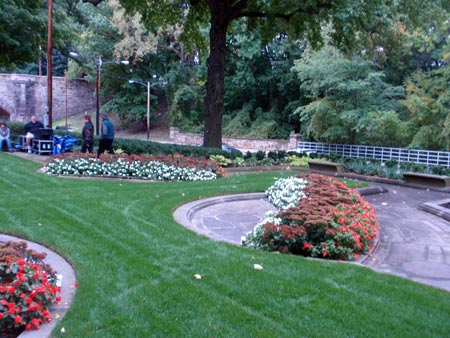 ---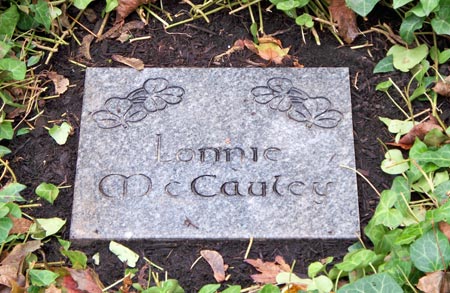 A tribute to Lonnie McCauley in the Garden


---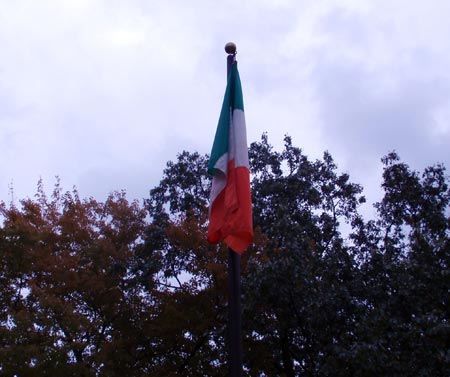 The Irish Tricolor flies over the Irish Cultural Garden in Cleveland
---
Back to Top
See "before" photos of the Irish Cultural Garden
See photos and video of the Garden Rededication ceremony
Back to Cleveland Irish