One of the fascinating parts of a parade are the different types of marchers and floats. One might think that only Irish related marchers would be in the St Patrick's Day parade but that's not the case.
For example, the 2008 St. Patrick's Day parade in Cleveland also featured marchers in historic US military uniforms.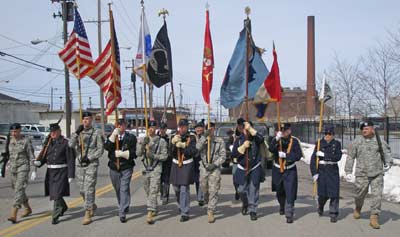 ---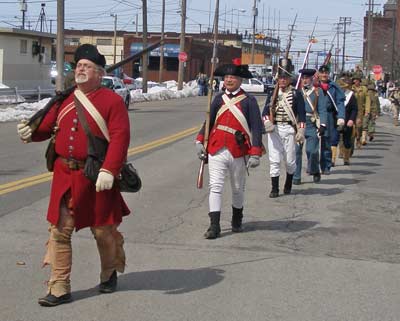 The marchers paraded single file in historic order
---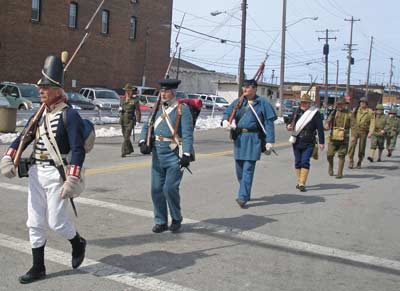 ---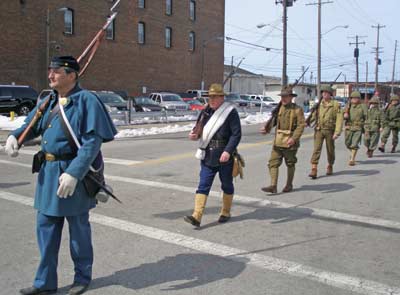 ---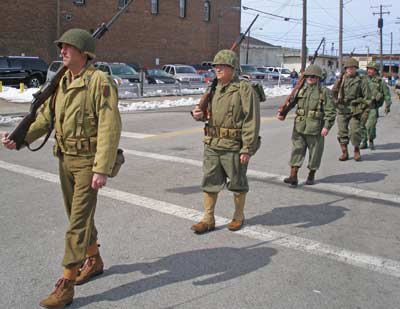 ---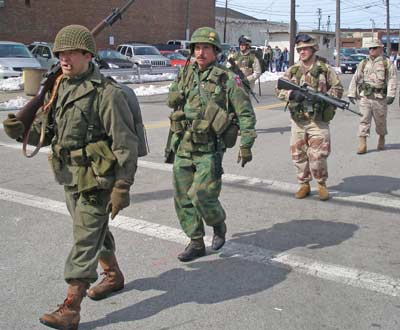 ---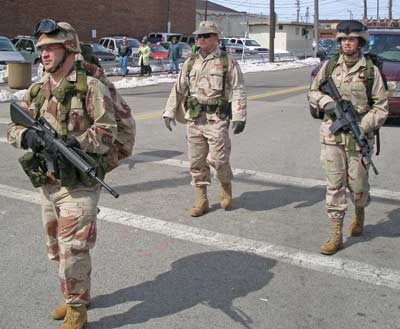 ---
There was also a tribute to Pamela Donovan. The Greater Cleveland Chapter of the Vietnam Veterans of America honored Pamela Donovan, an Irish-born nurse in the Vietnam War.
Her July 1968 obituary said, "A Brighton Army Nurse who volunteered for duty in Vietnam four months ago, died Monday at Qui Nonh, South Vietnam, of pneumonia, the Defense Department notified her parents, Mr and Mrs Edward Donovan, on Tuesday.
Army Nurse Corps 2nd Lt Pamela Dorothy Donovan, 26, last November expressed the desire to aid our servicemen wounded in combat. Since going to Vietnam, in letters to her parents, she praised the 'bravery and morale of the boys fighting at the front' on several occasions.
Pamela Donovan's journey to Vietnam was longer than most. She was born and raised in Ireland; her family moved to the U.S. when she was a teenager. Her strong Catholic background led her to try life in a religious community. Donovan later left, but a strong sense of mission stayed with her. She had begun the legal process for naturalization to become a U.S. citizen, but it was accelerated when she enlisted.
Ireland-born Lt Donovan became a US citizen last year so that she could join the Army Nurse Corps. She attended schools in Ireland, England and Canada, and came to Boston in 1956. The Newton County Day School Alumna graduated from St Elizabeth's Hospital School of Nursing and became a registered nurse in 1965.
She underwent intensive jungle training beginning last November, before going to Vietnam four months ago. Second Lieutenant Pamela Donovan contracted an unusual Southeast Asian variant of pneumonia at the 85th Evacuation Hospital in Qui Nhon, where she was stationed, and died on July 8, 1968."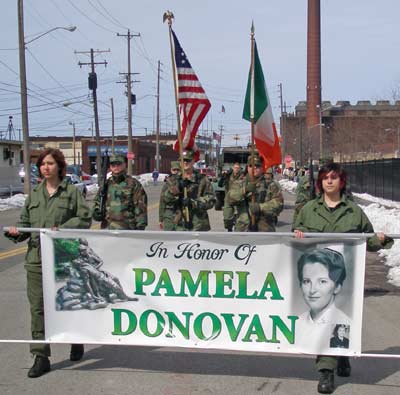 ---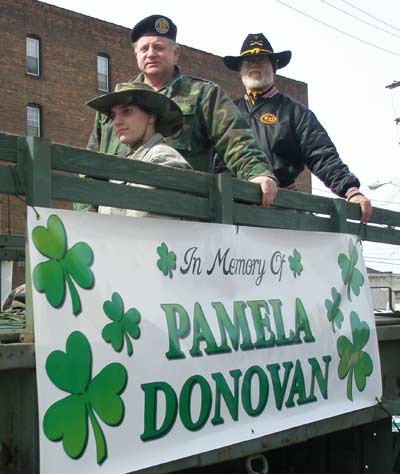 ---
The parade included tributes to the Buffalo Soldiers. The "Buffalo Soldiers" were established by Congress as the first peacetime all-black regiments in the regular U.S. Army. Buffalo Soldiers is a nickname originally applied to the members of the U.S. 10th Cavalry Regiment of the United States Army by the Native American tribes they fought.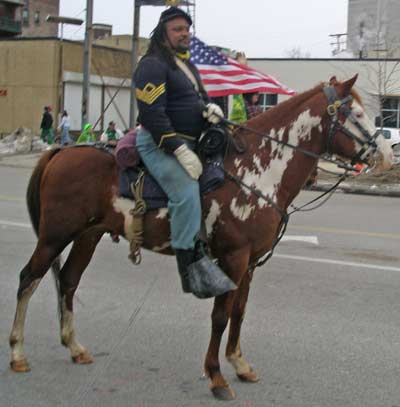 ---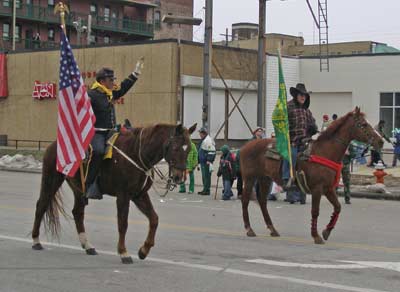 ---
Back to Top
Back to Cleveland Irish