Each year in the Hungarian Cultural Garden in Cleveland Ohio, trees are planted that were originally in the Garden in the 1930's. In 2012, 5 Maxi Rhododendrons were planted because of the generosity of donors from the community.
The 5 donors and their representatives are:
Hungarian Heritage Museum (Andrew Lazar)
Cleveland Hungarian Development Panel (Dr. Judit Puskas)
Laszlo and Judith Zala
Juilanna Gulden in memory of Olga Kovacs
Jim and Carolyn Balogh (Grandson Andrew)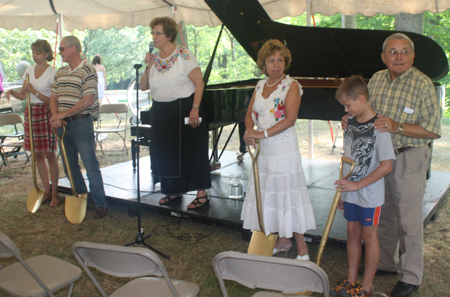 Carolyn Balogh introduced the tree representatives Julianna Gulden,
Andy Lazar, Dr. Judit Puskas, Andrew and Jim Balogh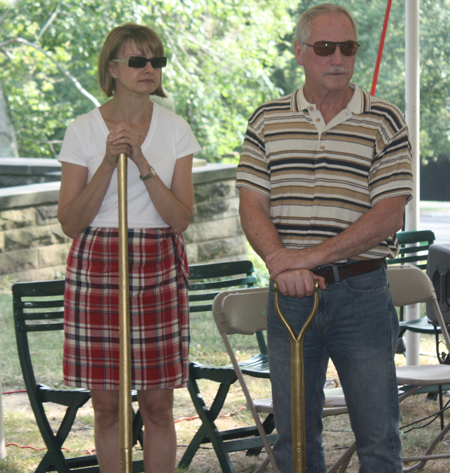 Julianna Gulden and Andrew Lazar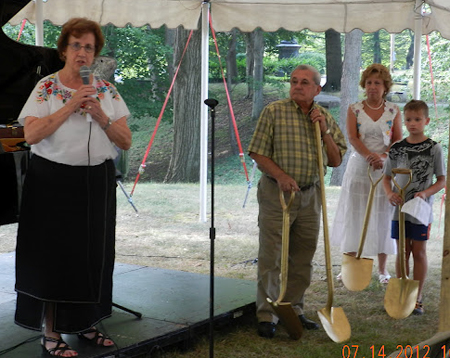 The group moved over to the garden site and dug a few shovels of dirt for the new additions.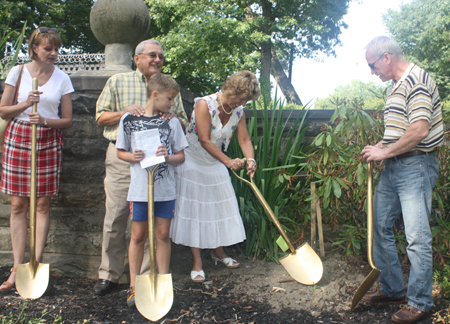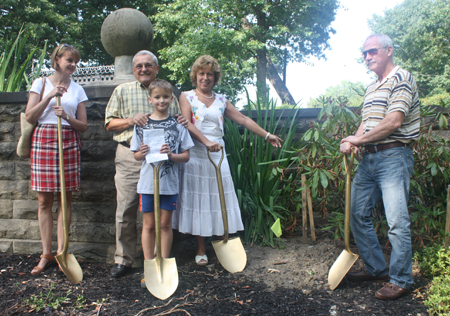 ---
Back to Top
Back to Cleveland Hungarians
Cleveland Hungarian Cultural Garden