The 4th annual Cleveland Dragon Boat Festival was held on the Cuyahoga River Saturday August 7, 2010. Teams from local and regional companies and organizations competed.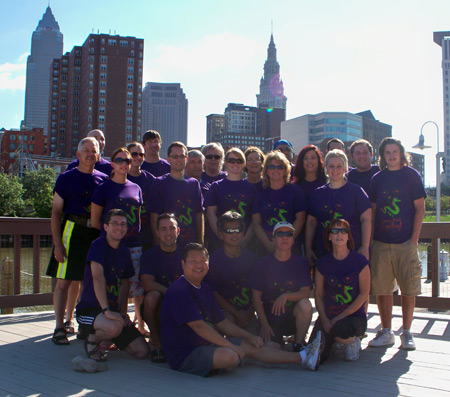 Raiders of the Lost Paddle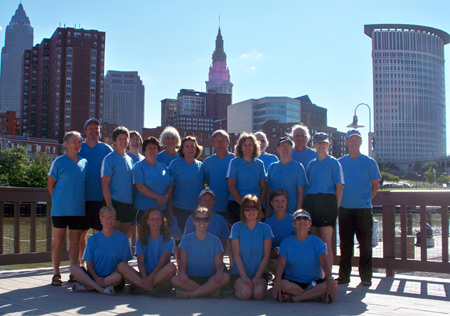 Mov'n Dragons (Mid Ohio Valley)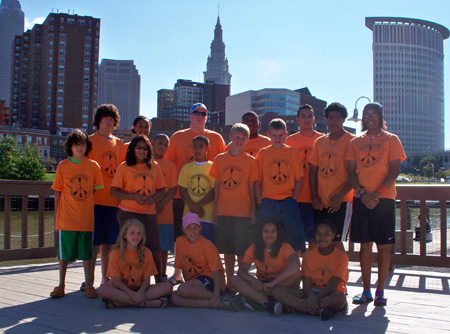 Paddles for Peace (Pittsburgh)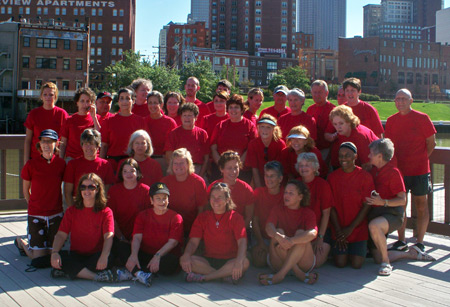 Dragon Flies - The Gathering Place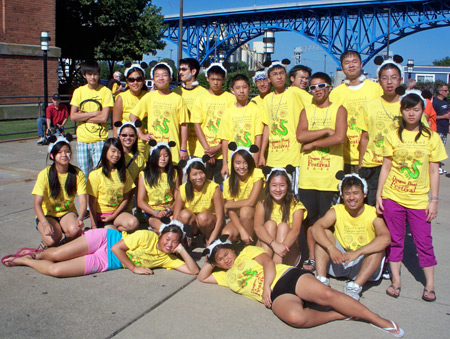 Team Fugu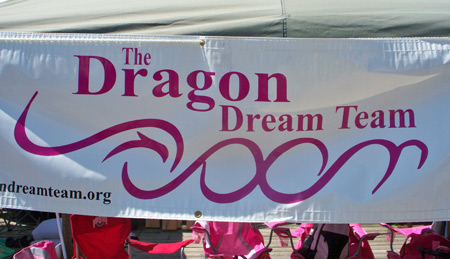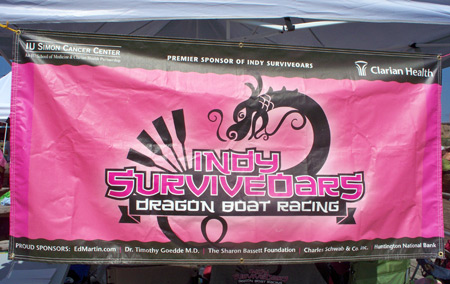 Dragon Boat racing incorporates high energy, fitness, team building and recreational exercise in a fun and competitive atmosphere!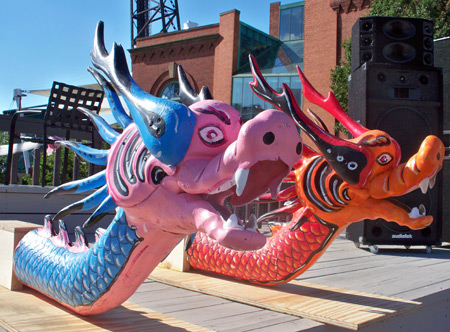 It is an excellent recreational sport for men and women of all ages and fitness levels. Individual strength is less important than teamwork, coordination and cooperation.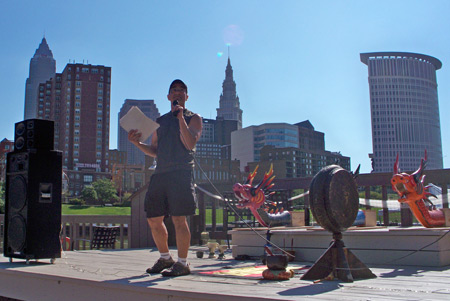 Michael the Dragon Boat Race MC

Introduction and welcome to the Dragon Boat Races
Dragon Boat racing is an exciting event for participants and spectators alike. The sport is growing in popularity throughout the world and is an excellent team building activity for friends and co-workers.
All net proceeds from the Festival were donated to The Gathering Place. The Gathering Place is a caring community that supports, educates and empowers individuals and families touched by cancer through programs and services provided free of charge.
One of the most interesting part of the day is the Awakening of the Dragons by a Buddhist Monk. Venerable Shih Ying-Fa served as the Blessing Master and prayed and then painted the eyes on the dragons to awaken them.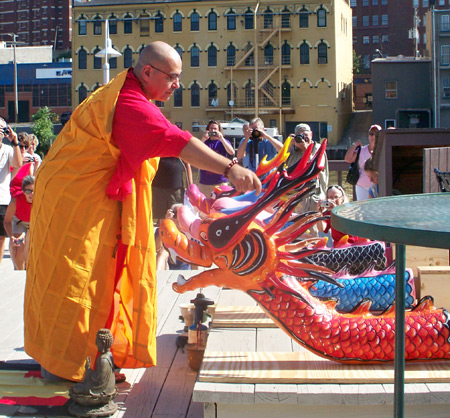 Venerable Shih Ying-Fa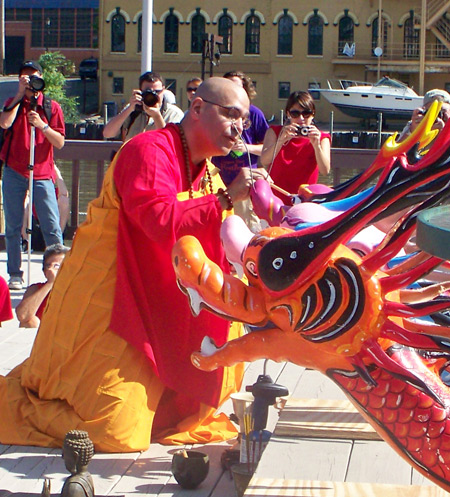 Musical performances take place as the teams get ready. The Cleveland Chinese Music Ensemble performed several traditional pieces at the Festival. This first is a Tai Chi musical performance followed by a Kung Fu piece.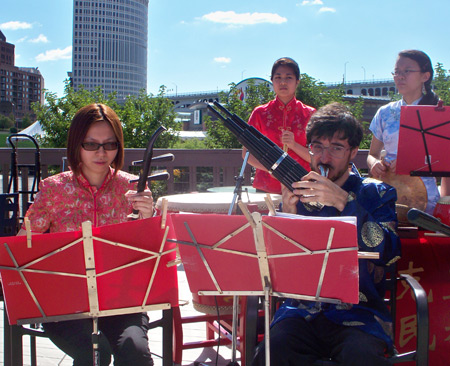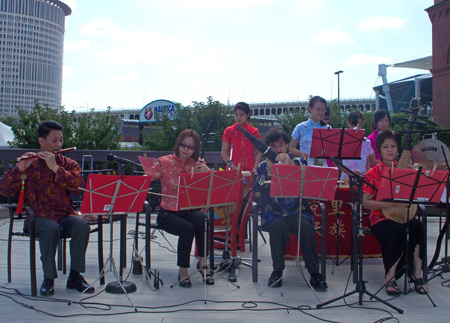 Then a young Chinese student sang a Dragon Boat song a cappella at the Cleveland Dragon Boat Races on the Cuyahoga River.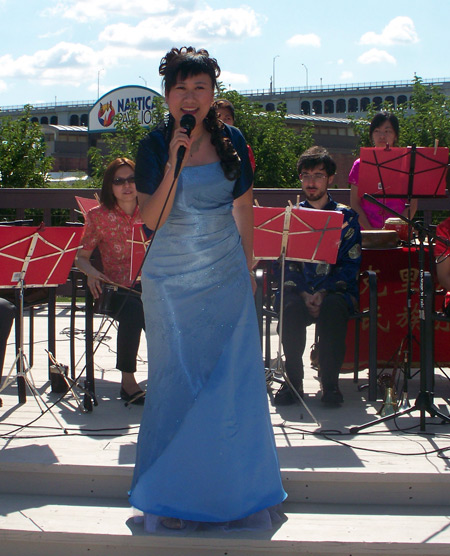 The crowd learned to respond in Chinese when she asks who will take her across the river.



Then it was off to the boats for the beginning of the Dragon Boat races.



Enjoy these images from the Cleveland Dragon Boat Races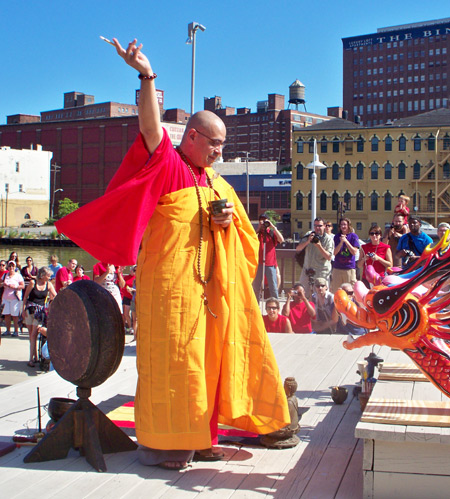 Dragon Boat Blessing Master


---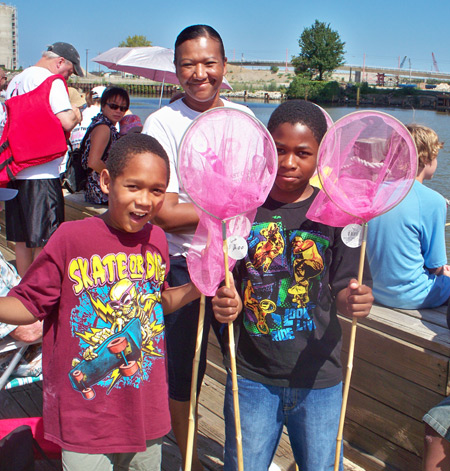 Dragon Boat Race Fans


---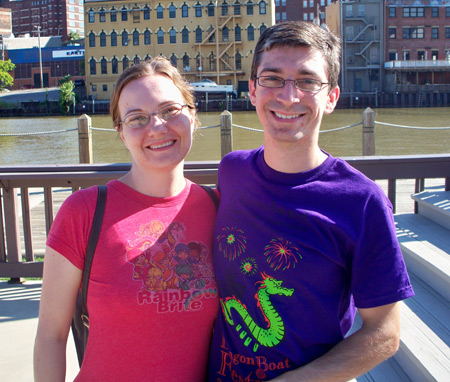 Amanda and James Cotton


---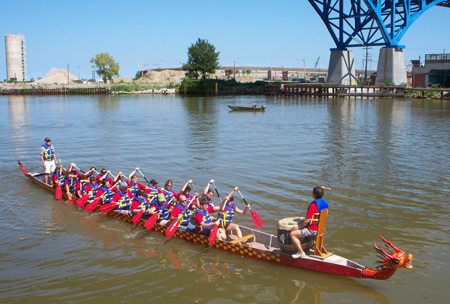 Dragon Boat Race


---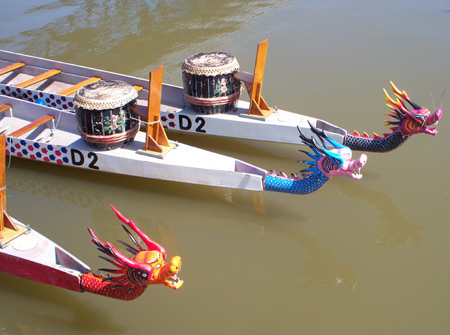 Dragon Boats


---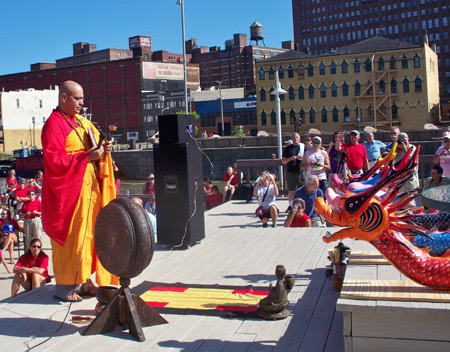 Blessing the Dragons


---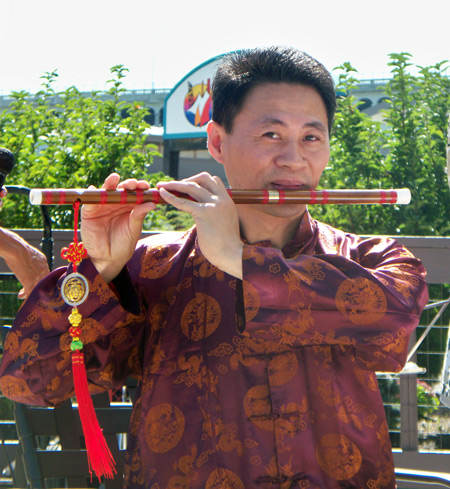 Cleveland Chinese Music Ensemble


---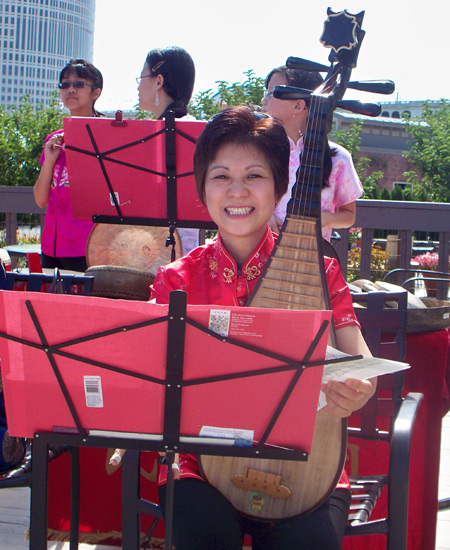 ---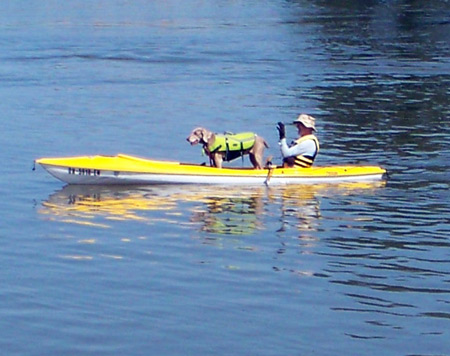 Not all of the audience watched from the shore


---
Back to Top
Back to Cleveland Chinese
Back to Cleveland People Events