With 2 stages, there was non stop entertainment at the 2018 Cleveland Asian Festival.
Here is a dance from The Sho-Jo-Ji Dancers who are a Japanese dance group consisting of 2nd- through 4th-generation Americans of Japanese ancestry. The group was organized in 1955 under the sponsorship of the Japanese American Citizens League, Cleveland Branch, in order to preserve the traditional dances of Japan. Mistress of Ceremonies Jennifer Auh introduced the Sho-Jo-Ji Dancers
NOTE: All the images below with a white arrow in the middle are videos. (The other images are just photos) You can click on the white arrow to watch the video of whatever is described. Make sure your speakers are on and you can make the video full screen once it begins by clicking the icon in the lower right corner.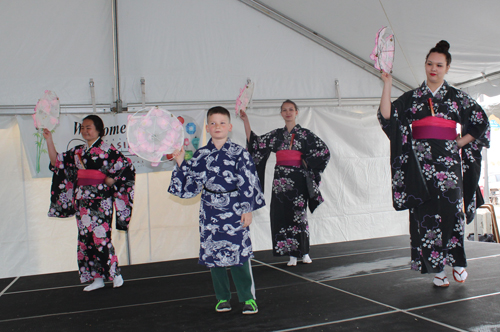 Sho-Jo-Ji Dancers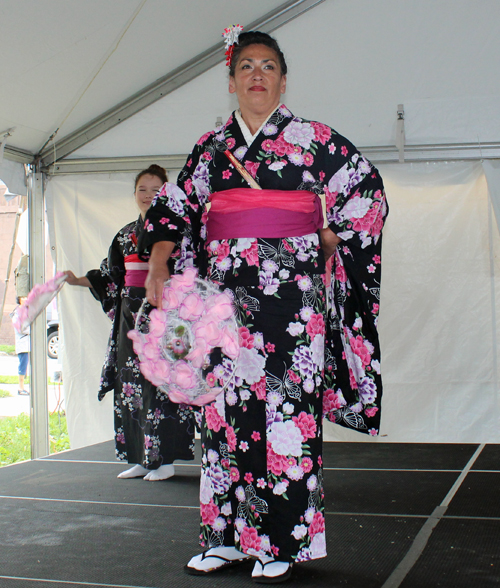 There was a variety of Chinese dances such as this graceful Chinese Ladies Dance.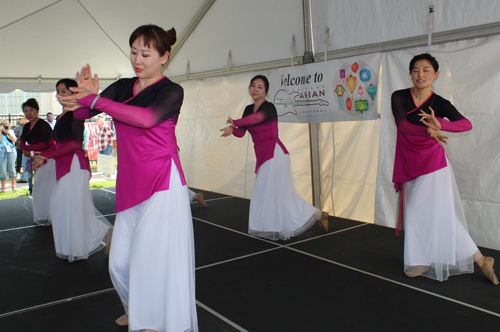 Graceful Chinese Ladies Dance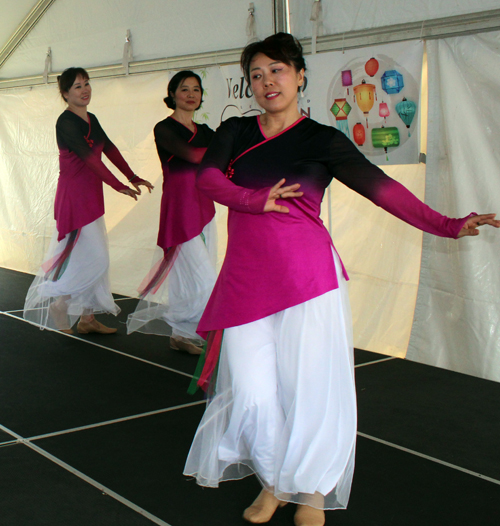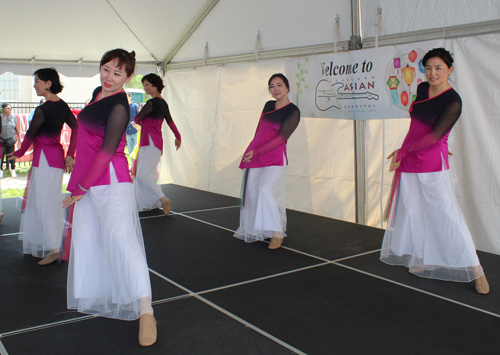 The youngsters had fun with their big hands dance.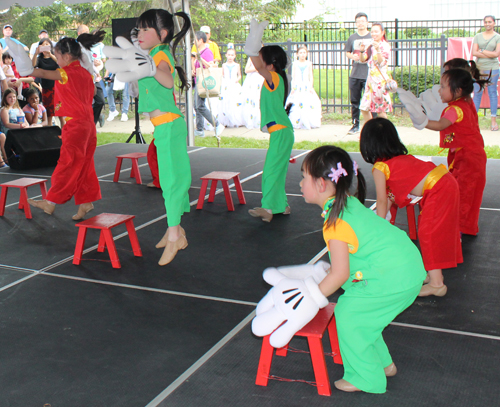 Young girls Chinese dance with big gloved hands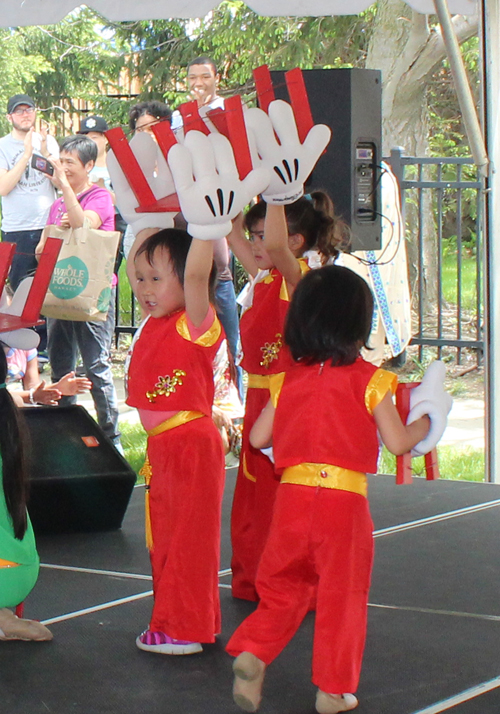 Young girls performed a traditional Chinese Peacock Dance.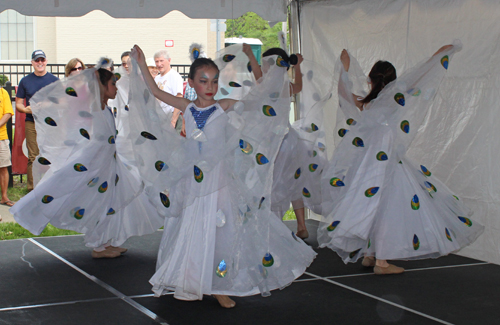 Traditional Chinese Peacock Dance


Jumario Simmons is a world class yo yo artist. He gave a demonstration of the various yo yo techniques and skills at the 2018 Cleveland Asian Festival.

Yoyo artist Jumario Simmons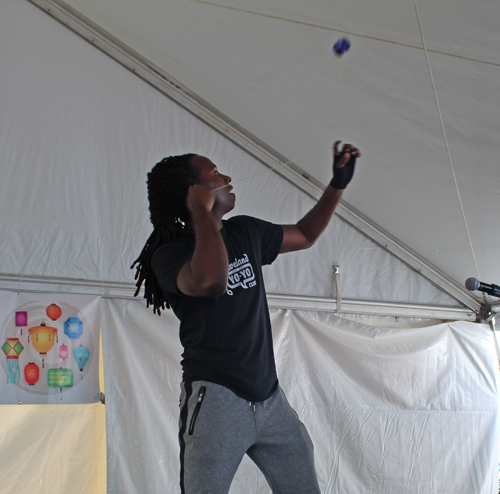 Anjan Ghose and his wife Kathy gave and Asian Cooking demonstration and tasting featuring the Indian dish Rajma. It is a popular Indian vegetarian dish consisting of red kidney beans in a thick gravy with many Indian whole spices and usually served with rice.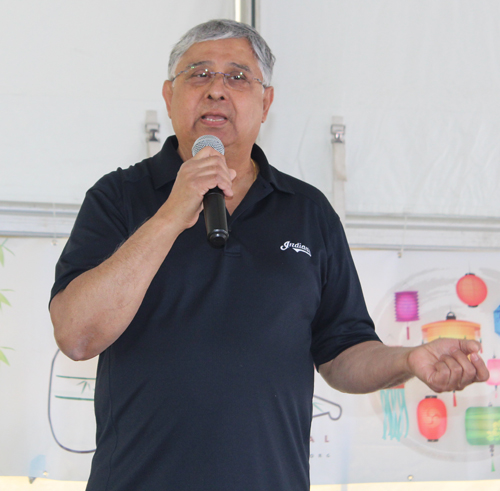 Anjan Ghose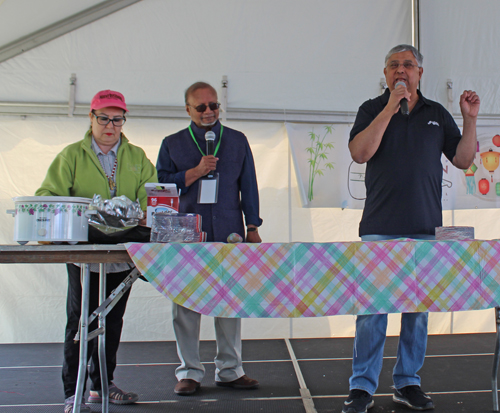 Kathy Ghose, Asim Datta and Anjan Ghose




Plate of Rajma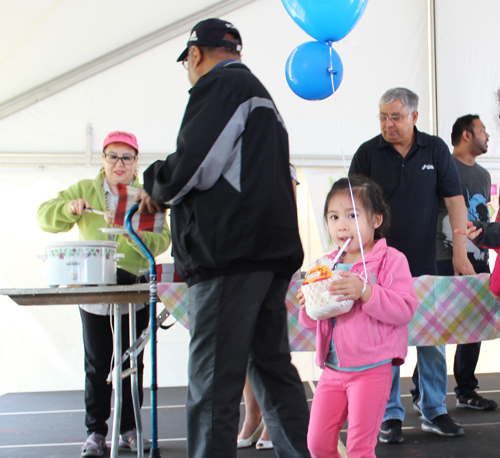 Sampling the Rajma




Anjan and Kathy Ghose and family members



One of the most popular street food stands at the 2018 Cleveland Asian Festival was Ball Ball Waffle from Hong Kong. They made regular and chocolate chip and other flavor waffles in a waffle maker that produces little balls to eat. The authentic Hong Kong style Egg Waffle is also called a Bubble Waffle.


---
Back to the main 2018 Cleveland Asian Festival Page
---
***

Stay informed about the local Asian by signing up for the free Asian eNews mailings. You can select other specific (Chinese, Korean, Vietnamese, Indian, etc.) groups as well. It's easy and free.
Fill out the form for the free Asian eNews.
If it's Asian in Cleveland, it's on ClevelandPeople.Com***

---
---
Back to Top
Back to Cleveland Asians