The 2nd annual African-American Festival took place in Voinovich Park. The official ceremony began with an invocation - the singing of the Our Father.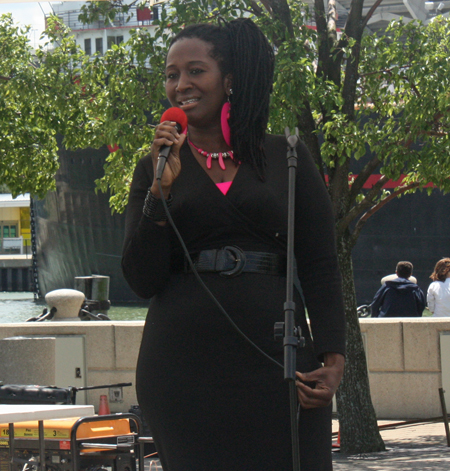 ---
People toured the park grounds to sample foods, shop and learn about organizations and resources.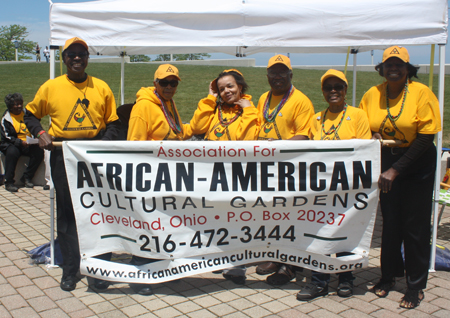 African-American Garden
---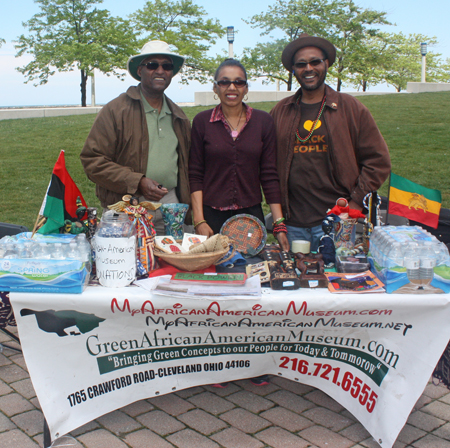 New Cleveland African American Museum board member Osbon Woodford, Executive Sirector Francis Caldwell and Board President John A. Boyd
---
A Libation Ceremony was held to remember those who went before us.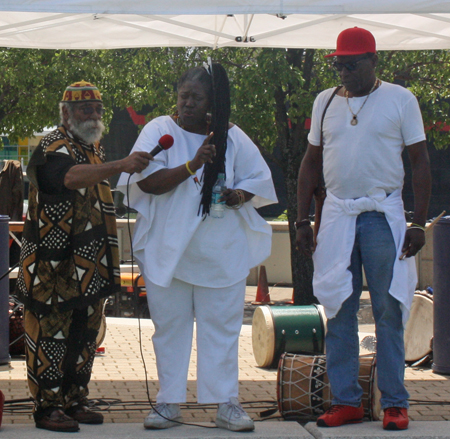 ---
Besides the drumming, entertainment included the Shaolin Kung Fu Institute.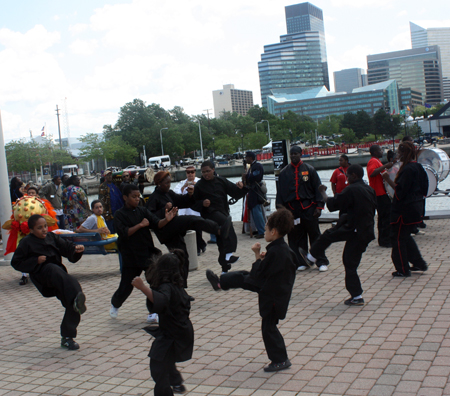 Shaolin Kung Fu Institute
---
---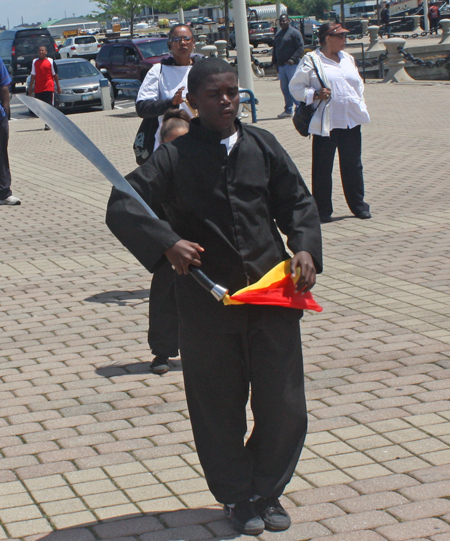 ---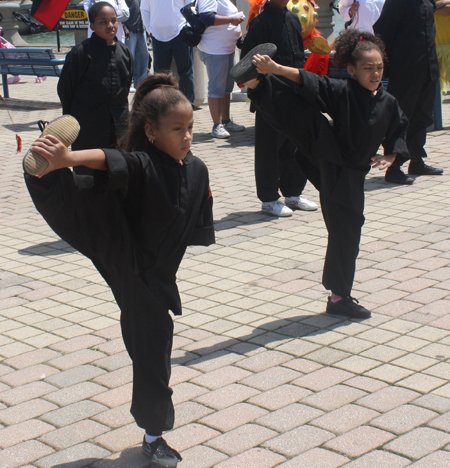 ---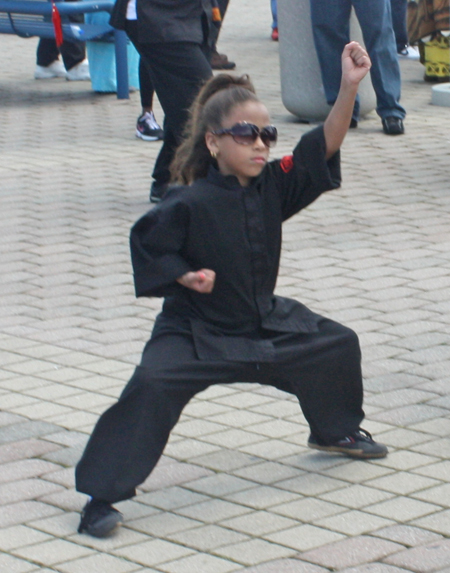 ---
---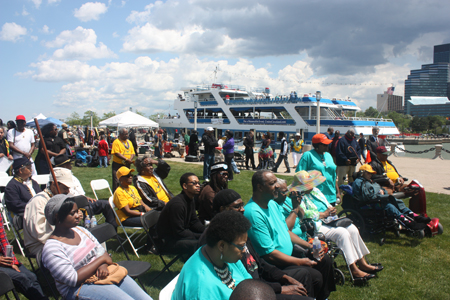 ---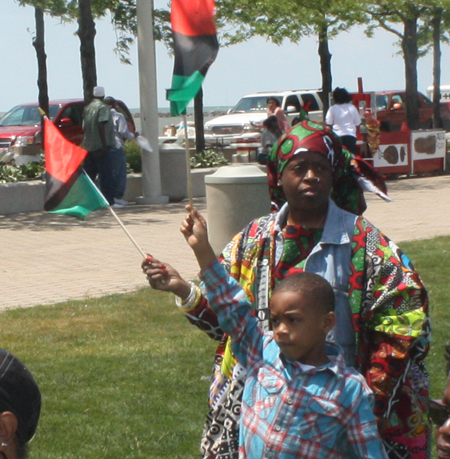 ---
Cleveland Community Relations Director Blaine Griffin spoke about the importance of this event.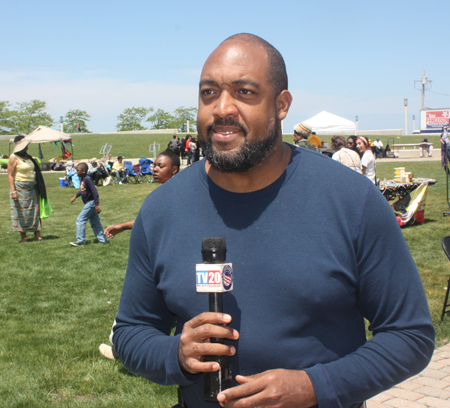 Cleveland Community Relations Director Blaine Griffin
---
African-American Parade
Drummers at the Festival
Carter G. Woodson Family
---
Back to Top
Back to Cleveland African-Americans