WIN NEO Holiday Diversity Party
Ariel International Center
December 4, 2013
The 4th annual Holiday Celebration of Cleveland's Diversity was held at the Ariel International Center in Cleveland on December 4, 2013. The event was put on by Worldwide Intercultural Network (WIN) Northeast Ohio in conjunction with the office of Cleveland Mayor Frank Jackson and Global Cleveland.
Worldwide Intercultural Network - NEO is a grassroots organization. What began as conversation over coffee ignited the potential power of diversity. WIN believes that worldwide intercultural networking will be one of the primary drivers of economic and social transformation for our city and region. It will expand our resources and contacts around the world to grow our businesses and enrich our social lives.
At the 4th annual party, a diverse crowd sampled ethnic food and drinks, watched multicultural performances, listened and danced to world music and mixed and mingled with the attendees who represented dozens of different cultural backgrounds.
ClevelandPeople.Com was proud to again be a sponsor of the event.
The evening began with networking, sampling international foods and shopping.
The formal program began with WIN board member Radhika Reddy of Ariel International Center welcoming the crowd to the 4th annual Worldwide Intercultural Network (WIN) holiday celebration of global diversity. She introduced the WIN board members and told how the center is the culmination of her 24 year dream.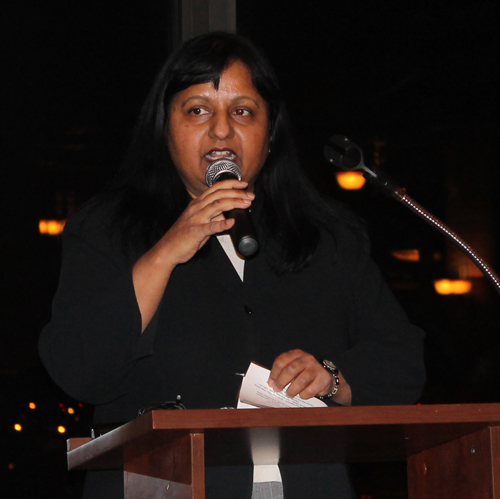 Radhika Reddy



Cleveland Mayor Frank Jackson spoke of the opportunities that diversity brings to the city and region.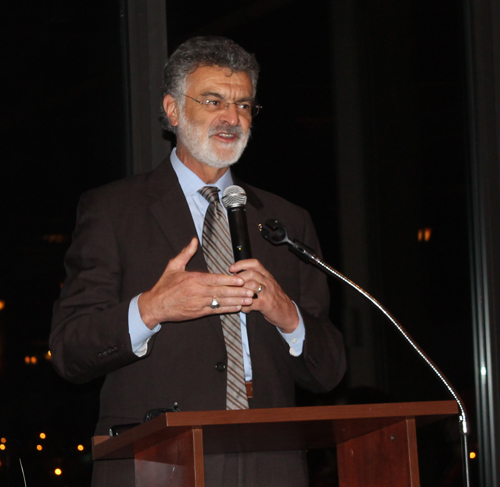 Cleveland Mayor Frank Jackson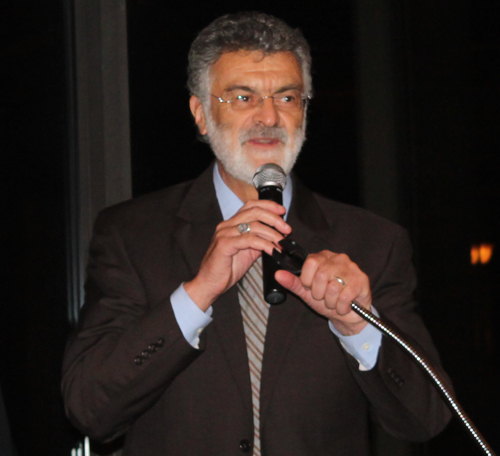 Lynne Stevens, Director of Minority Affairs for the state of Ohio, represented Governor John Kasich. She read a proclamation from Governor Kasich congratulating WIN and praising the global diversity in Cleveland and Northeast Ohio.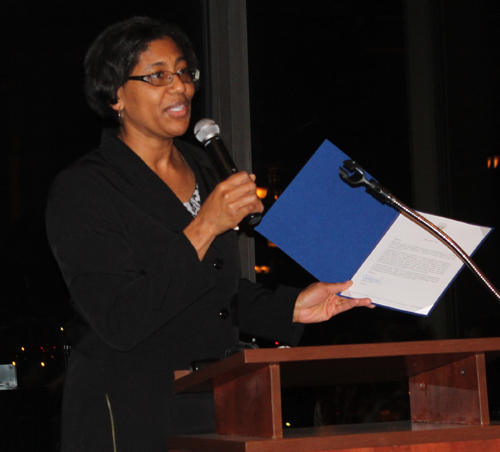 Lynne Stevens



Joy Roller, president of Global Cleveland said that Cleveland is beyond the tipping point for welcoming.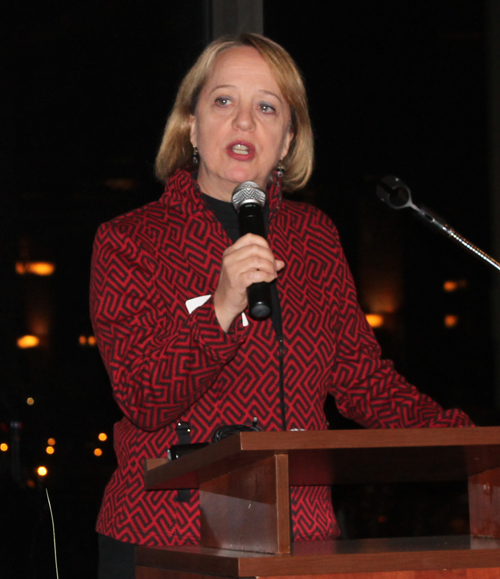 Joy Roller



Byron Dillard, president of Worldwide Intercultural Network, called up the WIN board members and told how he is a migrant from Washington DC.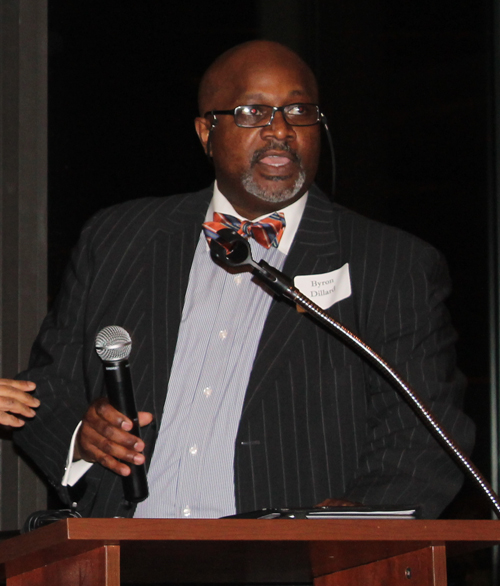 Byron Dillard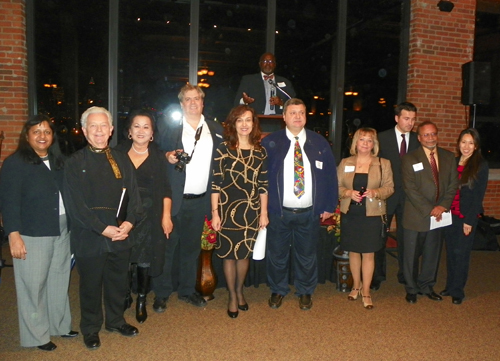 WIN Board - Byron Dillard (podium), Radhika Reddy, Ken Kovach, Gia Hoa Ryan, Dan Hanson, Nada Martinovic, Pierre Bejjani, Mari Galinda DaSilva Murat Gurer, Asim Datta and Lisa Wong (not in photo Richard Eastburn, Joe Meissner, Laura Fruscella, Harry Weller)
---
4th annual WIN-NEO Party - Main Page (this page)
Performances at 4th annual WIN-NEO Party
Images from 4th annual WIN-NEO Party
---
Top of Page

Back to ClevelandPeople.Com Community and Special Events

ClevelandPeople.Com is sponsored in part by