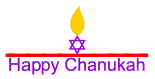 Gloria Donen Sosin says she has found 16 spellings for HANUKKAH (in alphabetical order):
Channuka
Channukah
Chanuka
Chanukah
Chanuko
Hannuka
Hannukah
Hanuka
Hanukah
Hanukkah
Kanukkah
Khannuka
Khannukah
Khanuka
Khanukah
Khanukkah
(Her list may include transliterations from Hebrew to English.)
James A. Landau has found Chanuccah in an 1872 prayer book.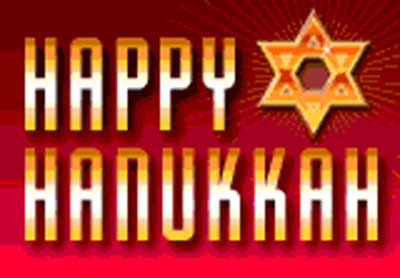 ---
Please share with us your Hanukkah memories, recipes and traditions.
---
---
Back to Top
Back to Cleveland Jews